Get ready for a music-filled extravaganza as Outside Lands 2023 has just unveiled its highly-anticipated set times! From August 11th to 13th, Golden Gate Park in San Francisco will come alive with an electrifying lineup that includes the likes of Kendrick Lamar, Foo Fighters, Odesza, Lana Del Rey, The 1975, Megan Thee Stallion, Zedd, Janelle Monae, Maggie Rogers, and Fisher, among others.
With an impressive roster of headliners and over three days of non-stop music, festival-goers can now plan their ultimate music adventure down to the minute. Outside Lands promises to be an unforgettable experience, with each artist bringing their signature sounds and captivating performances to the stage.
The iconic Golden Gate Park provides the perfect backdrop for this extraordinary festival, combining natural beauty with the power of music to create an unparalleled experience. From lush greenery to breathtaking stages, Outside Lands offers a unique and immersive environment that keeps the spirit of live music alive.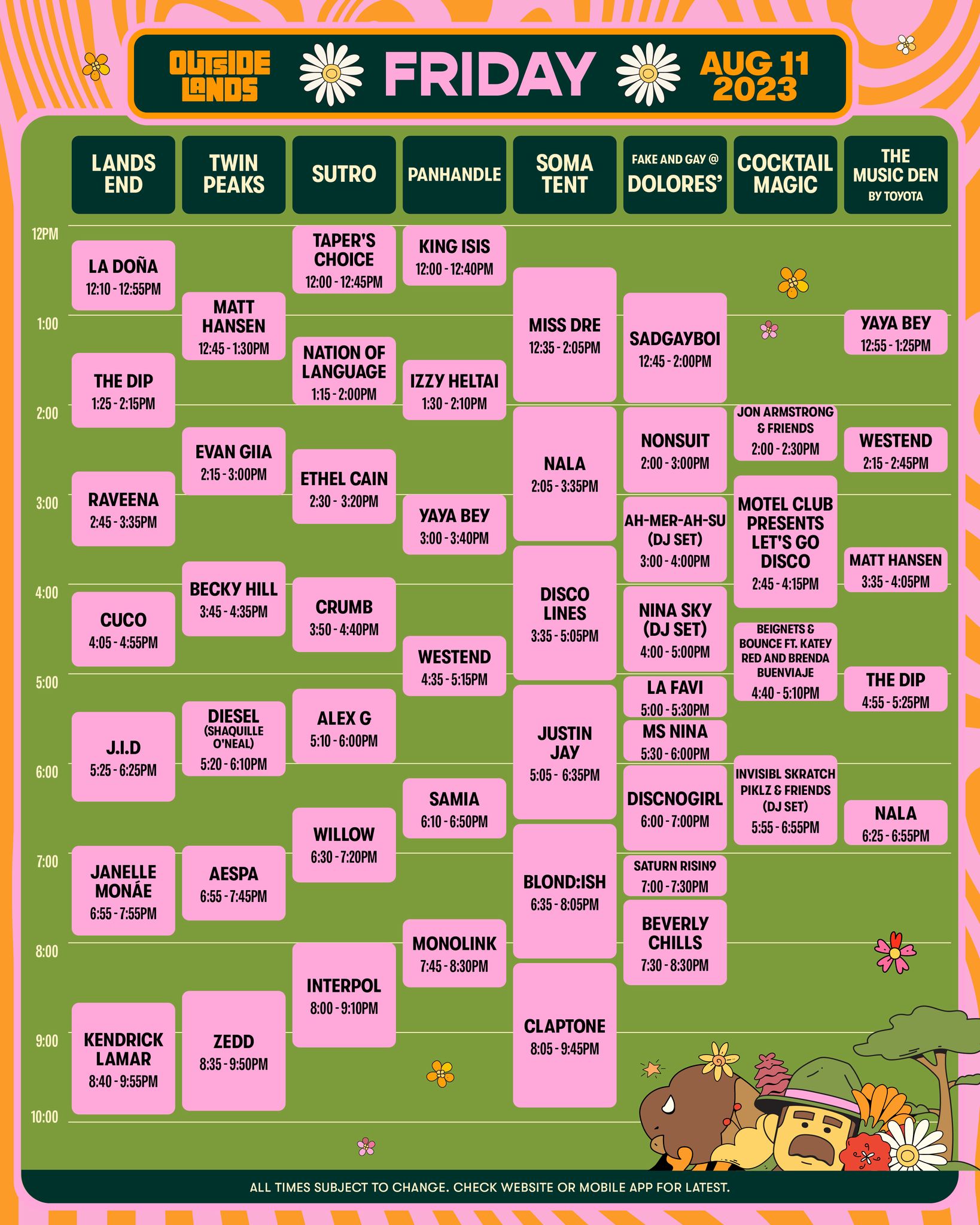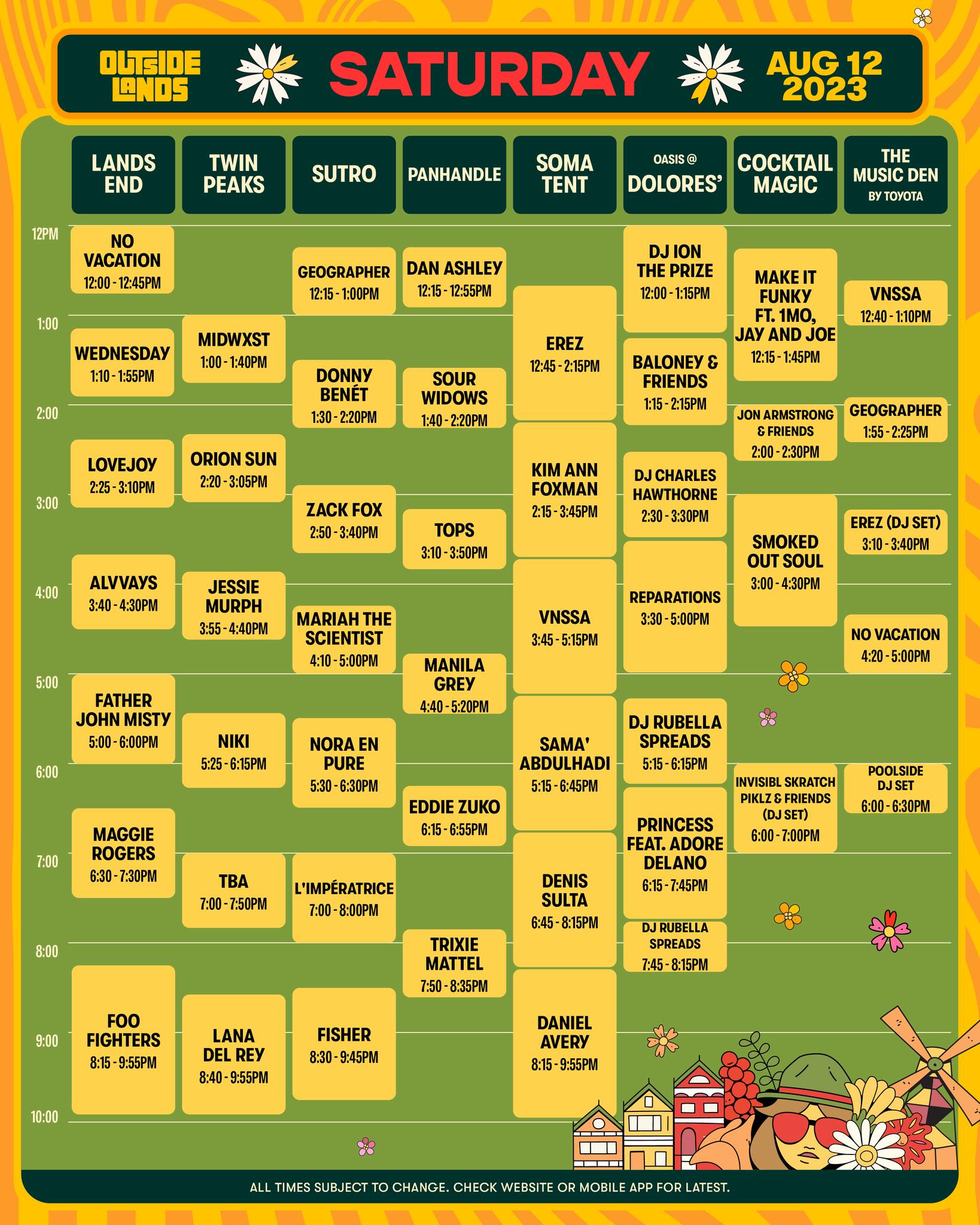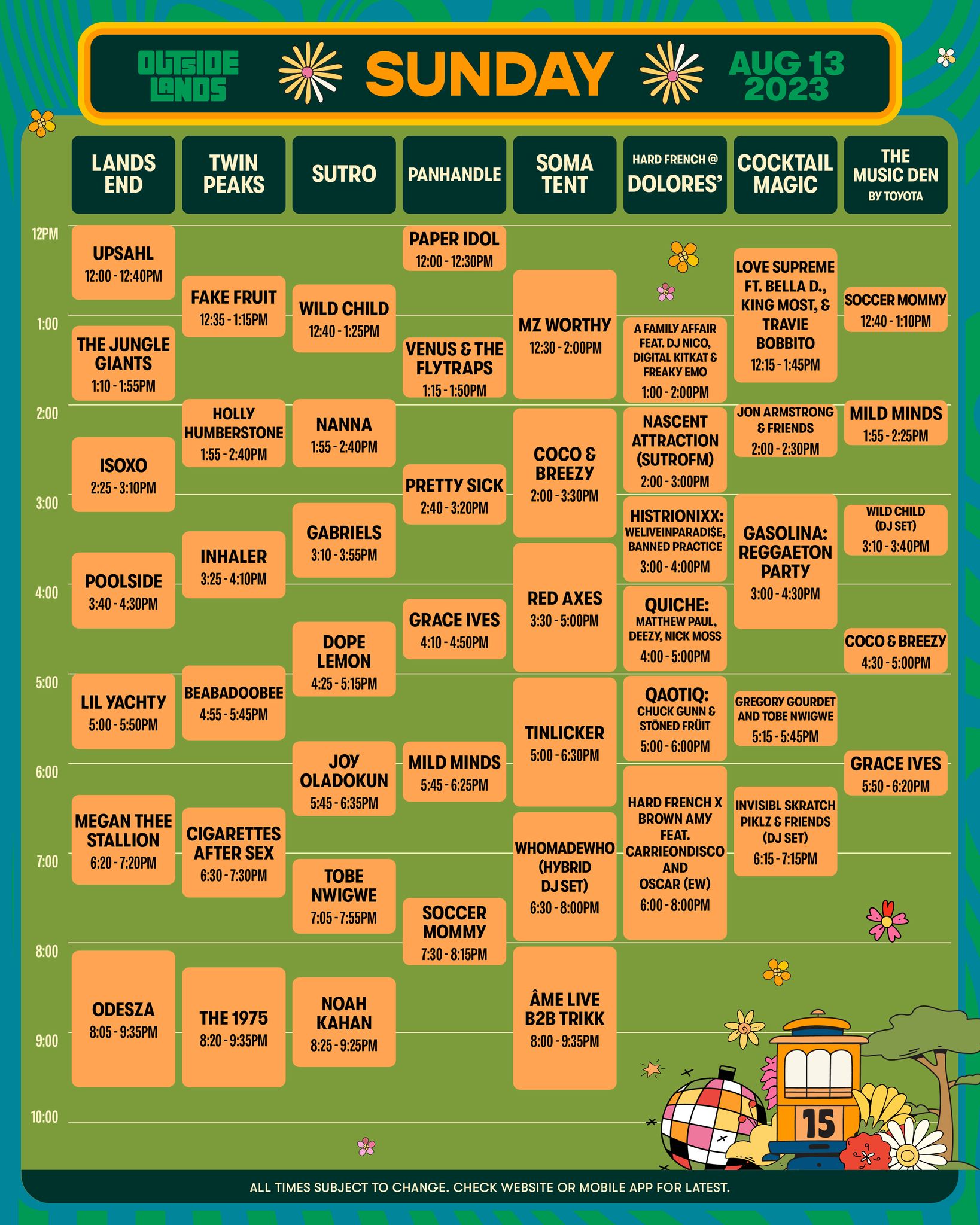 Whether you're a fan of hip-hop, rock, electronic, or indie-pop, the set times cater to every musical taste. Don't miss this chance to be part of one of the most anticipated festivals of the year. Grab your tickets and get ready to dance, sing, and make memories that will last a lifetime at Outside Lands 2023!