Manchester's beloved Parklife Festival has just dropped an enticing piece of news that festival-goers have been eagerly awaiting. In preparation for the upcoming weekend, they've unveiled their 2023 festival map and set times.
Scheduled to take place on 10th and 11th June at Heaton Park, this year's Parklife is set to be an event to remember. Festival attendees can now plan their weekend to the minute, as the full set times have been released and are available to view via the Parklife App. This will help fans ensure they can catch their favorite artists without any timing conflicts.
In addition to the set times, Parklife has also shared the layout for this year's event through their festival map. This offers a visual guide to the festival's grounds, helping attendees to navigate between stages, food stalls, and amenities. The map will be a vital tool for festival-goers to familiarize themselves with the site and make the most of their festival experience.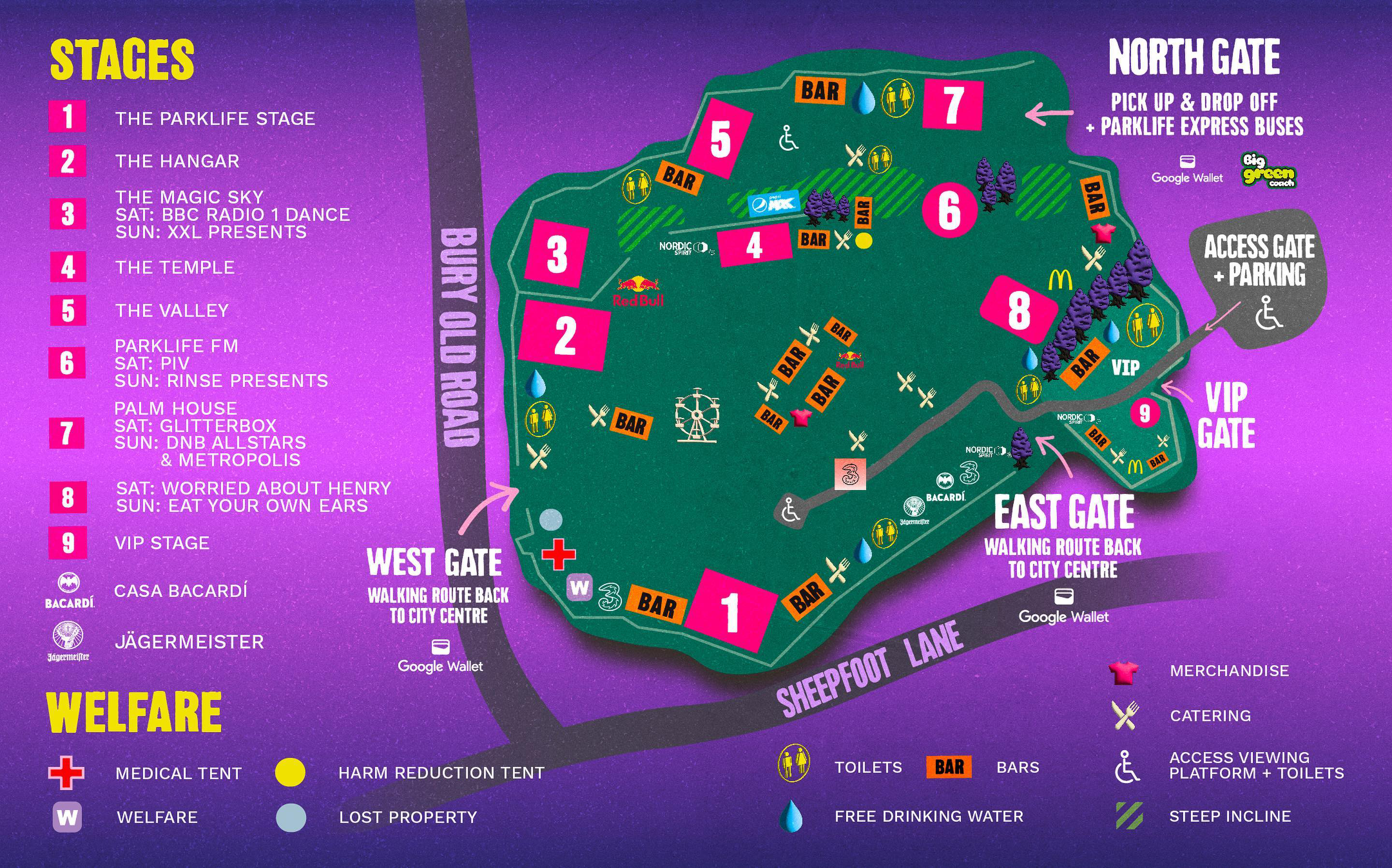 The release of this information just a few days before the festival kickstarts adds to the palpable anticipation in the air. As the dates draw closer, the excitement builds for what promises to be an unforgettable weekend of music and merrymaking at Heaton Park.
Get ready, Manchester, Parklife 2023 is about to take over your weekend with an incredible line-up and a well-planned festival ground. Make sure to download the Parklife App to keep the set times and map at your fingertips throughout the event.