Format Festival 2023, set to take place at The Momentary in Bentonville, AR, from September 22nd to 24th, has faced artist cancellations as Paul Cauthen and Ouri withdraw from the event.
The highly anticipated festival, known for its diverse and star-studded lineup, will no longer feature performances from Paul Cauthen and Ouri. The news came as a disappointment to many fans who were eagerly looking forward to their sets.
Despite these cancellations, Format Festival's roster remains packed with top-tier talent. The lineup boasts an impressive array of artists, including LCD Soundsystem, Alanis Morissette, Leon Bridges, Jamie xx, Little Simz, Modest Mouse, Big Wild, Tash Sultana, Bob Moses, and many more. With such an exciting lineup, attendees can still expect an unforgettable weekend filled with an eclectic mix of music and artistic experiences.
Organisers of Format Festival have expressed their regret over the artist cancellations but are dedicated to delivering an exceptional and unforgettable event for all attendees. The festival promises an immersive experience that celebrates creativity, music, and the spirit of unity.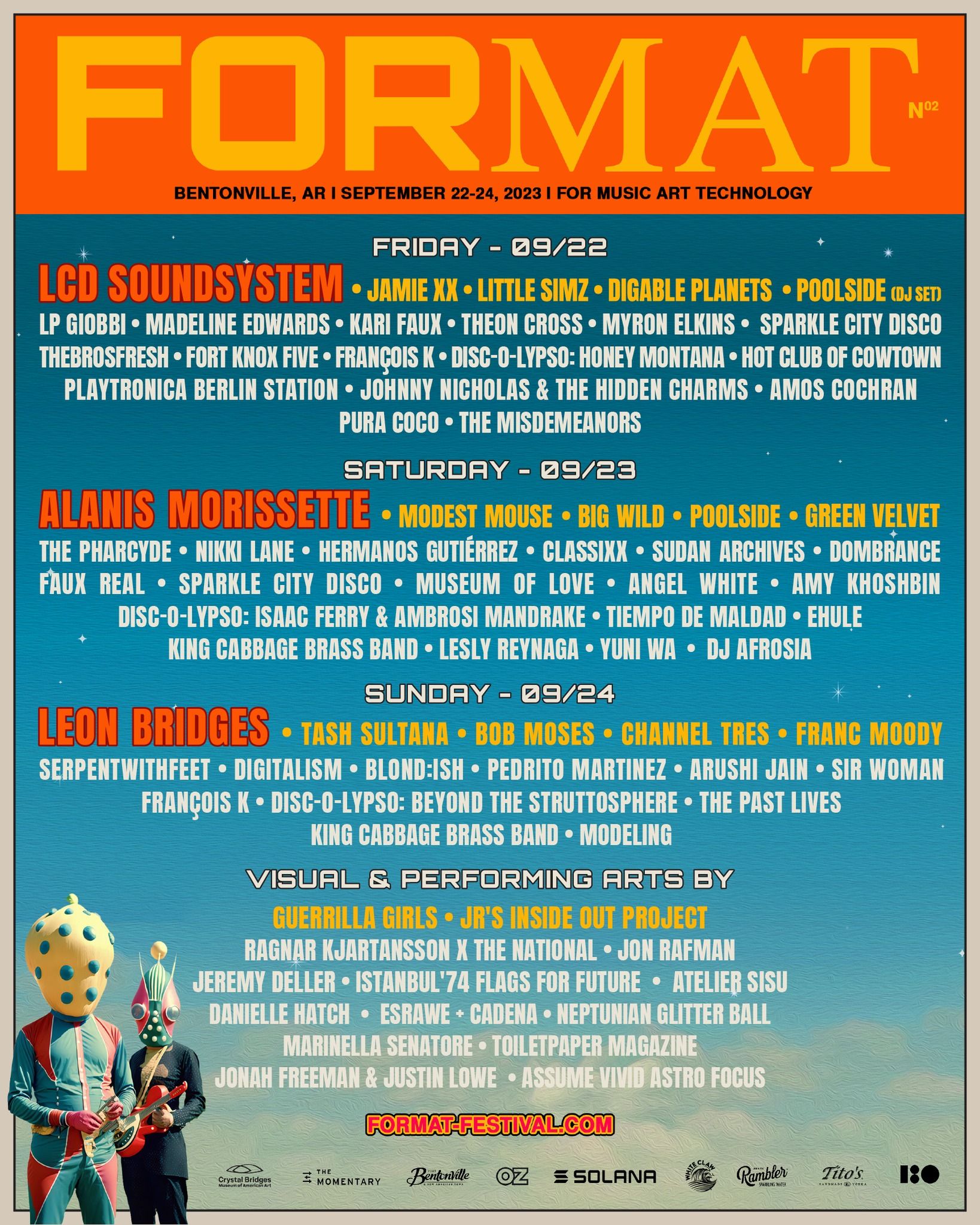 Tickets for Format Festival 2023 are still available, offering music enthusiasts the chance to witness an extraordinary lineup and discover new sounds in the captivating atmosphere of The Momentary.