Peach & Sons, the renowned indie label based in Northern Beaches, have excitedly unveiled the first-ever lineup for their ICEBREAKER live music event, an end-of-winter extravaganza set to warm hearts and move bodies. Slated to take place on Sunday, August 20th, 2023, at the Factory Theatre in Marrickville, the festival will feature an impressive assemblage of over 20 acts performing on both indoor and outdoor stages, in a complete venue takeover.
The maiden ICEBREAKER event boasts a sparkling roster of some of the nation's most promising artists. With Tyne-James Organ headlining the event, festival-goers can look forward to a day filled with captivating performances by acclaimed musicians. Other notable performers include the multi-talented Annie Hamilton, surf-rock band Death By Denim, Newcastle-based Rum Jungle, Central Coast four-piece The Moving Stills, Mitch Santiago, and the soulful Asha Jefferies, among many others.
However, this is just the first glimpse into what ICEBREAKER has to offer. An additional lineup announcement is anticipated as the event date draws nearer, promising even more big-name acts to enthrall the audience on the day of the festival.
Tickets for the ICEBREAKER event will go on sale to the public at 11 AM AEST on Wednesday, May 31, exclusively via the Factory Theatre's website.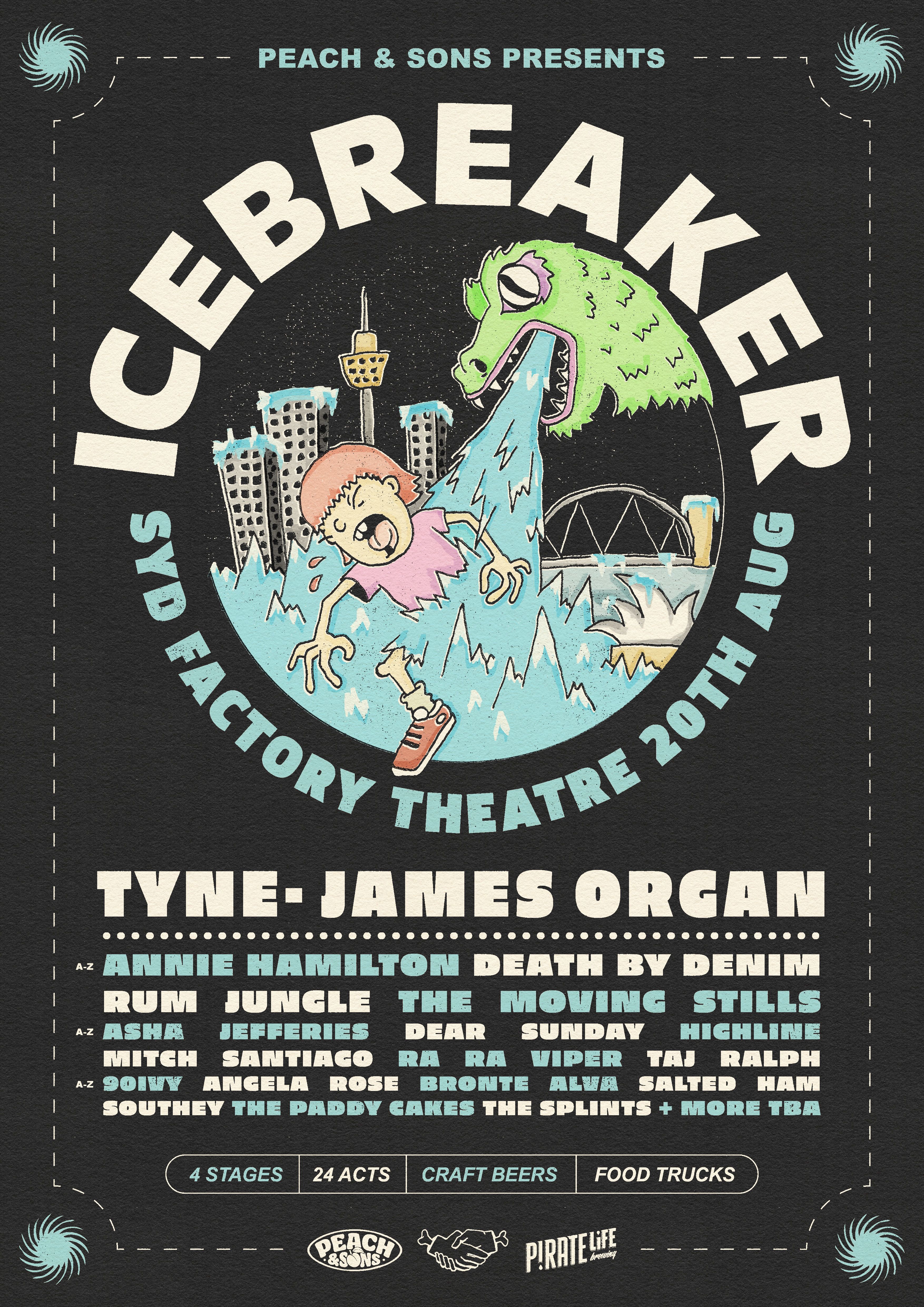 Mark your calendars for this end-of-winter celebration of music, camaraderie, and unforgettable performances. Stay tuned for further lineup announcements, and prepare for a day of excellent music and vibes at the debut ICEBREAKER festival.