Golden Lights Music Festival is gearing up to paint the skies of Auckland with vibrant sounds and electrifying performances on the 4th and 5th of January 2024. With a lineup that's nothing short of spectacular, this festival promises to be an unforgettable experience for music lovers.
Headlining the event is the internationally acclaimed Peggy Gou, known for her infectious beats and captivating stage presence. Joining her are the rock sensations Foals, who are sure to bring their high-energy performance to the stage. A-Trak, the turntable wizard, will also be in attendance, ready to dazzle the audience with his mixing skills.
But the excitement doesn't stop there. The lineup includes an array of talented artists, including Halfqueen, Aunty El, Beccie B, Sub Focus, Wilkinson, Isoxo, Knock2, and Emwa, all prepared to deliver outstanding sets that will keep festival-goers dancing all night long.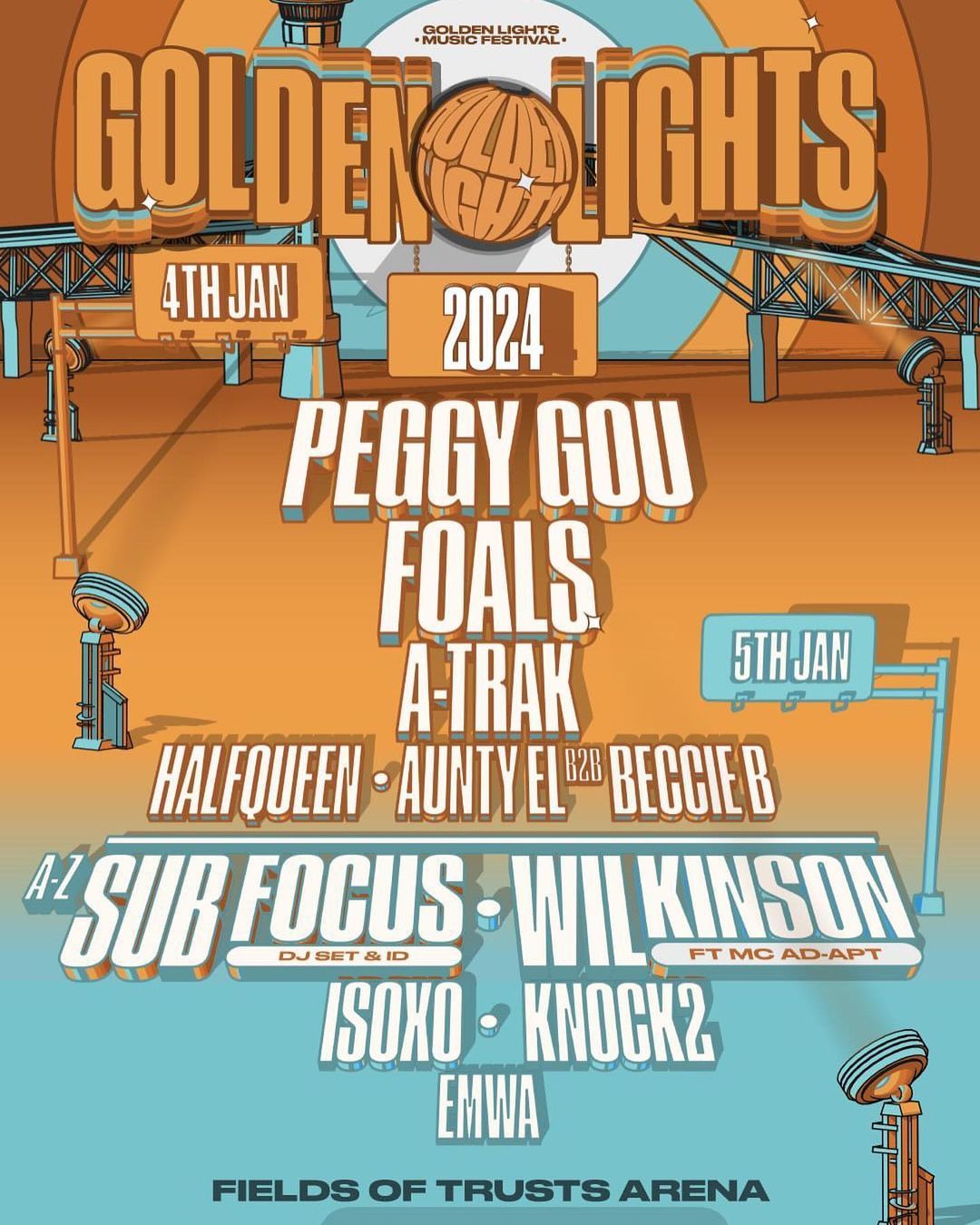 If you're looking for a music festival that combines top-tier artists, a stunning location at the Fields of Trusts Arena, and an electric atmosphere, Golden Lights Music Festival is the place to be. Don't miss out on this incredible event – get your tickets during the One NZ presale period before they sell out. It's time to mark your calendars and get ready for a musical journey like no other in 2024.