As the excitement continues to build for Pitch Music & Arts Festival 2018, attendees can now start planning their ultimate music and arts adventure, as the festival organizers, Untitled Group, have released the highly anticipated set times. From the 9th to the 12th of March, festival-goers will gather in the picturesque location of Mafeking, VIC, for four days of immersive experiences and unforgettable performances.
With a lineup boasting 68 talented artists, including The Blessed Madonna, Bicep, Avalon Emerson, Booka Shade, CC:DISCO!, DJ Tennis, Kornel Kovacs, Mano Le Tough, Mount Kimbie, Octo Octa, Seth Troxler, and many more, the festival promises a diverse and electrifying mix of musical genres.
The set times lay out the schedule of performances across multiple stages, enabling attendees to chart their journey through the myriad of sounds and artistic wonders on offer. Whether revelling in techno beats, grooving to disco tunes, or losing oneself in ambient melodies, Pitch Music & Arts Festival 2018 caters to every musical palate.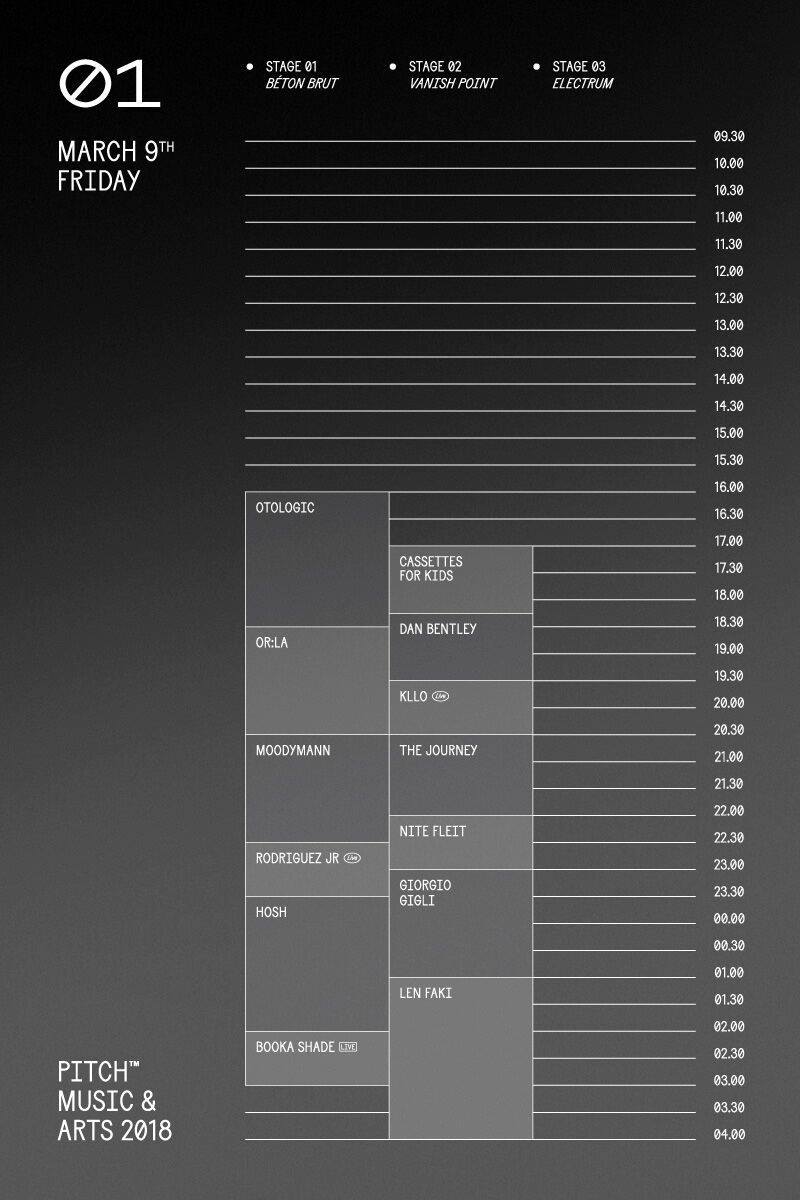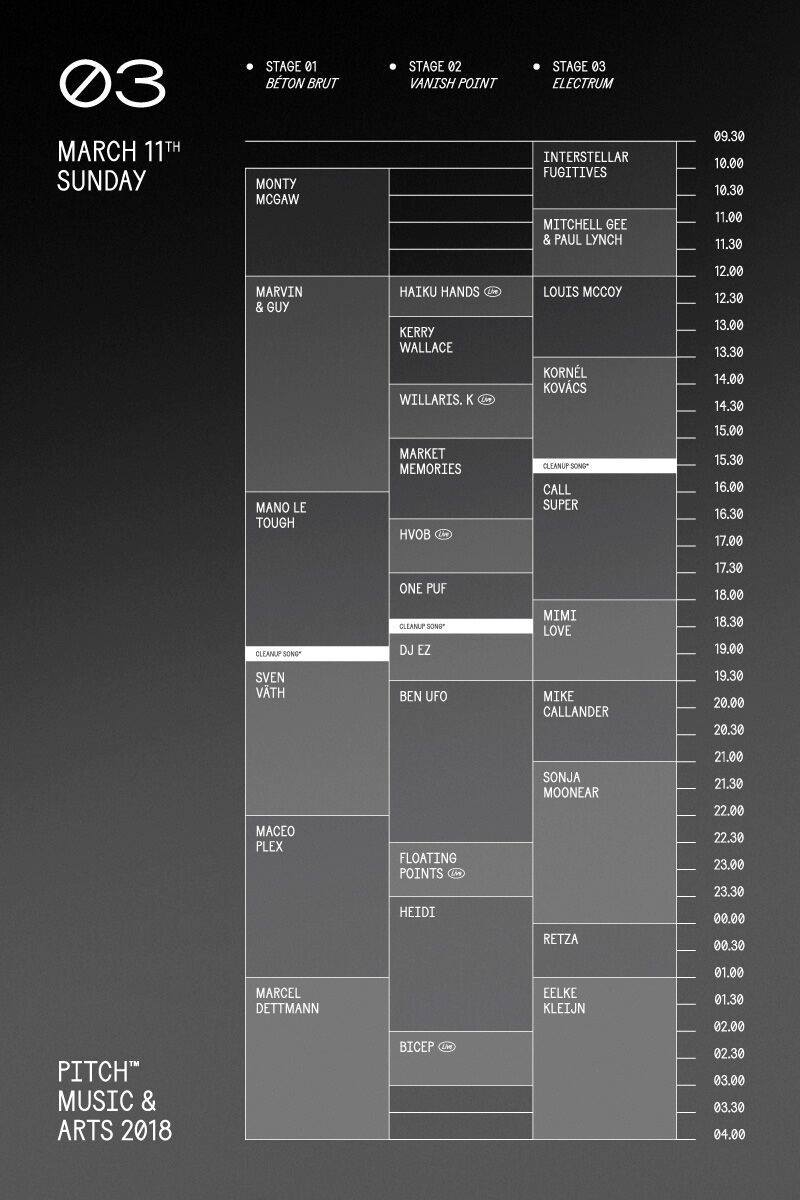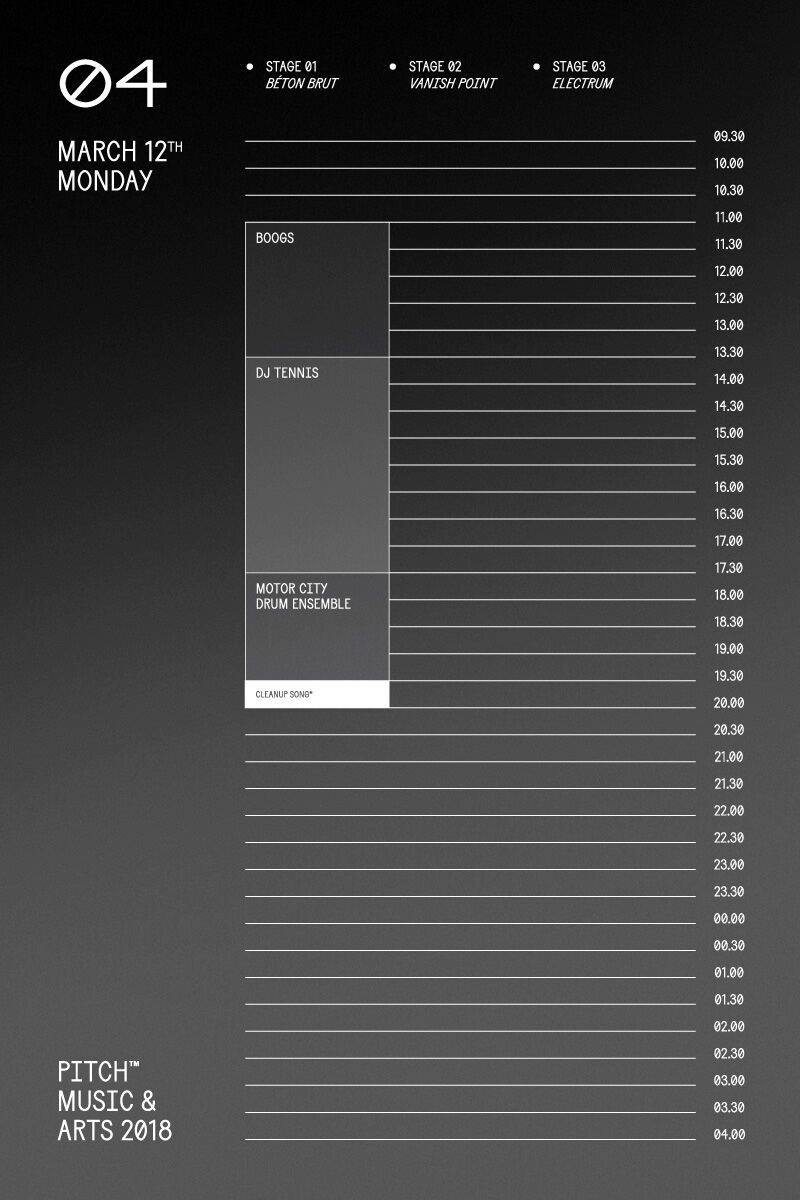 With the countdown to the festival dates well underway, the release of the set times heightens anticipation for the incredible experience that awaits. As the images of set times circulate among eager attendees, the energy and enthusiasm for this extraordinary event reach new heights. Prepare to be immersed in a world of creativity, community, and sonic brilliance at Pitch Music & Arts Festival 2018. Get ready to dance, explore, and celebrate the magic of music and arts under the enchanting skies of Mafeking, VIC.