Pitch Music & Arts Festival is set to make its stunning debut from the 10th to the 13th of March in the picturesque location of Mafeking, VIC. Organised by Untitled Group, this inaugural edition promises to be an extraordinary celebration of music and arts, embracing creativity and community in a breathtaking setting.
The eagerly awaited lineup for the debut edition has been unveiled, and it is nothing short of spectacular. Featuring an eclectic mix of 50 talented artists, Pitch Music & Arts Festival boasts an impressive array of performers from across the globe. Among the headliners are Fatima Yamaha, Chrome Sparks, Client Liaison, DJ Tennis, Gerd Janson, Henrik Schwarz, KLLO, Enzo Siragusa, Octave One, Recondite, Toro y Moi, and more.
The diverse range of artists ensures that there will be something for every music enthusiast, from mesmerizing electronic beats to soulful melodies and everything in between. Attendees can expect to embark on an immersive journey through sound and art, surrounded by the beauty of nature and the spirit of unity.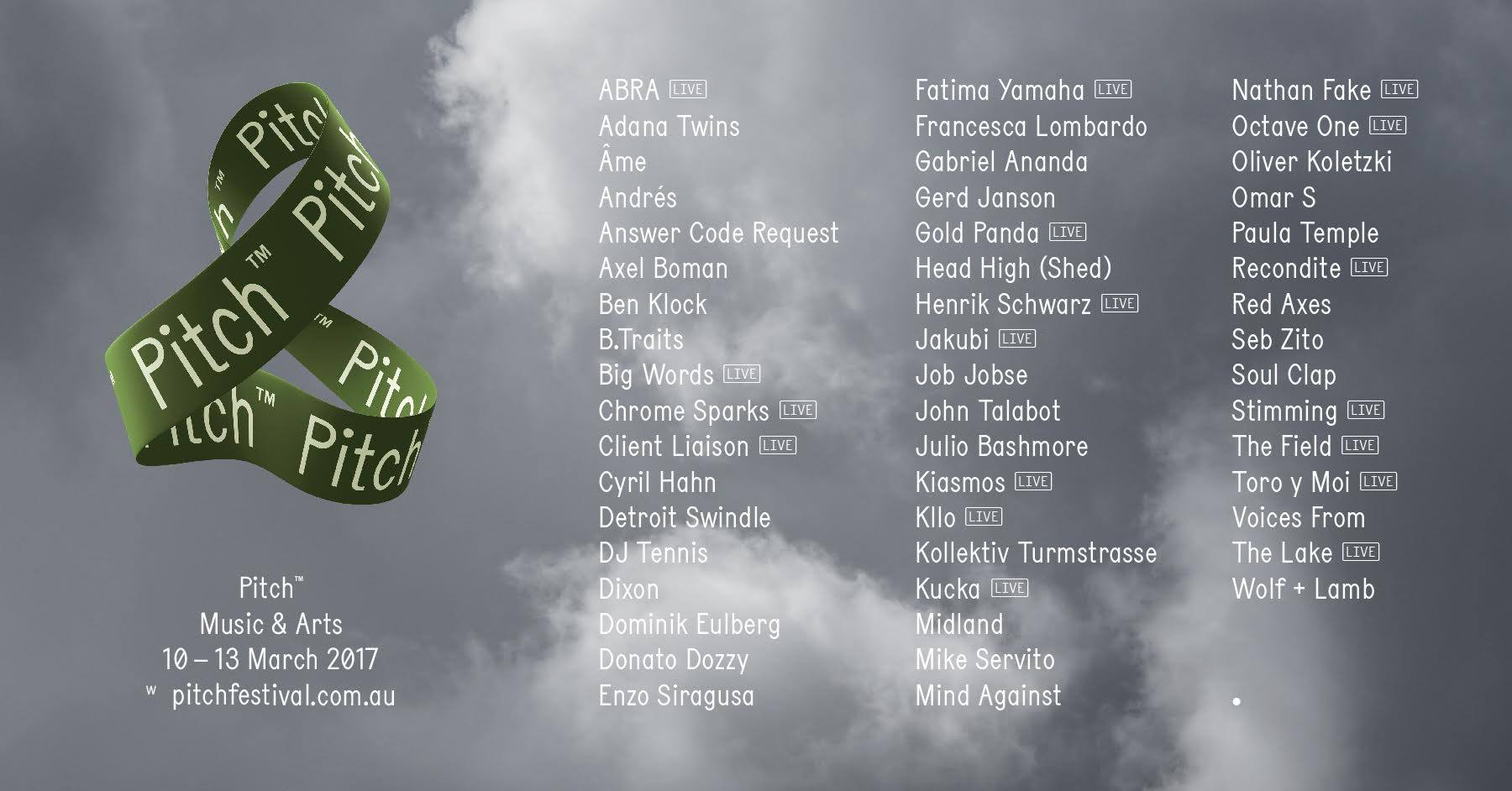 Presale tickets will be available starting from 3rd November, and general tickets will follow on 7th November, giving festival-goers the opportunity to secure their spot at this monumental event. With its captivating lineup and breathtaking location, Pitch Music & Arts Festival's debut promises to be an unforgettable experience for all who attend. Prepare to dance, explore, and be inspired as the inaugural edition of Pitch Music & Arts Festival marks the beginning of an exciting new chapter in the world of music and arts festivals.