The anticipation for Pitch Music & Arts Festival 2022 just went up a notch with the announcement of their complete lineup. Scheduled to take place from the 11th to the 15th of March 2022, in Moyston, VIC, the festival, organised by the Untitled Group, is set to be a vibrant celebration of music and visual arts.
The expanded lineup includes 55 stellar acts, featuring a mix of international and local talent. Confirmed performers include Maceo Plex, Jayda G, Denis Sulta, DJ Seinfeld, FJAAK, HAAi, jamesjamesjames, Job Jobse, Skin On Skin, Partiboi69, X CLUB., and many more. Each act promises to bring their unique sounds to the festival stages, offering attendees an immersive, unforgettable experience.
With the lineup set, ticket sales are the next big event. Presale tickets will be available from the 7th of December at 6pm, followed by General Admission tickets on sale from the 8th of December.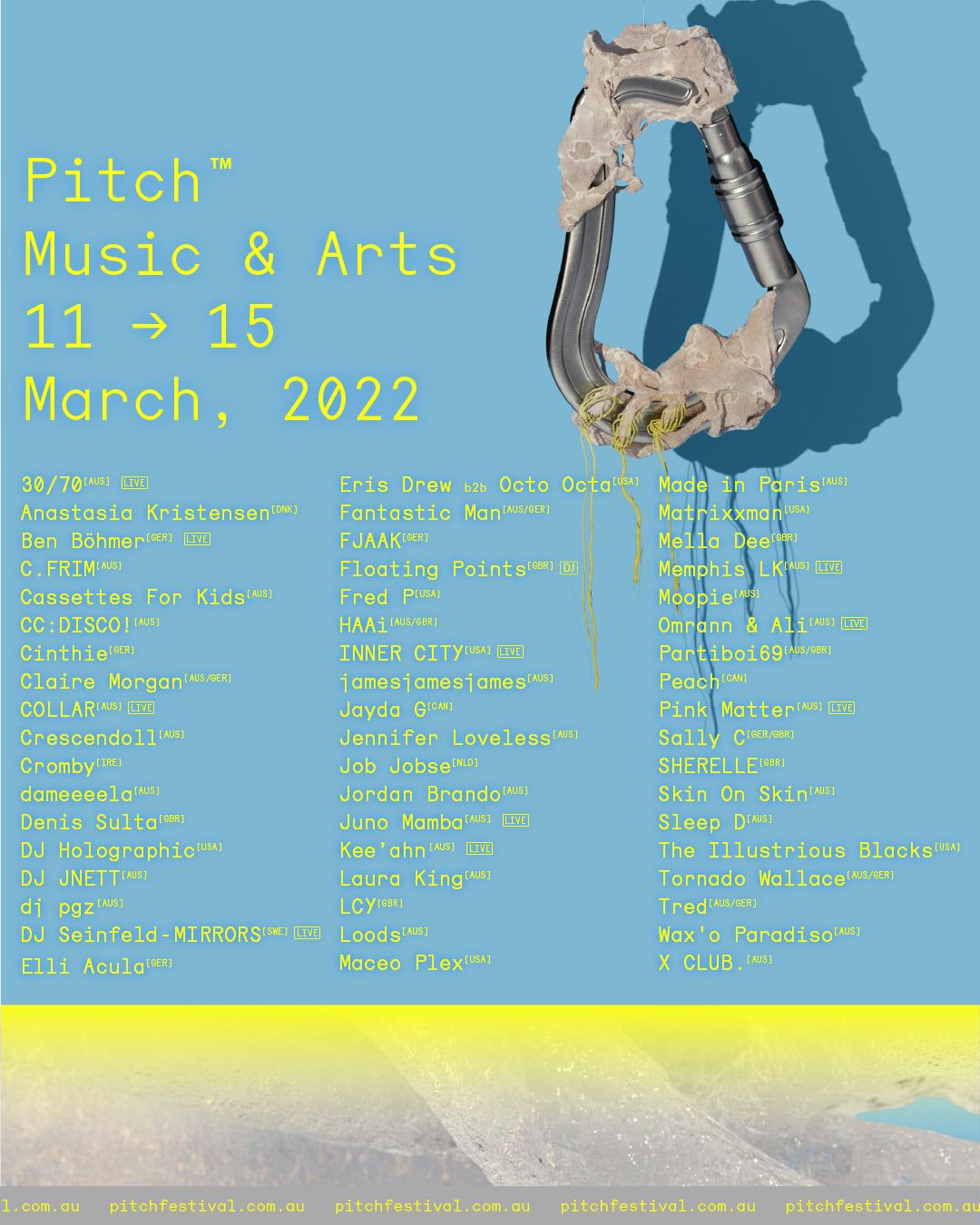 The countdown to Pitch Music & Arts Festival 2022 is well and truly on, with the promise of an exciting mix of music and arts set against the beautiful backdrop of Moyston. Secure your tickets soon for this not-to-be-missed festival.