The anticipation for Pitch Music & Arts Festival 2017 reaches its peak as festival organizers, Untitled Group, unveil the highly-awaited set times for the debut edition. With just a few weeks left until the festival kicks off from 10th to 13th March in the enchanting location of Mafeking, VIC, attendees can now plan their musical journey and ensure they don't miss a moment of the action.
The set times reveal a carefully curated schedule that promises an unforgettable four-day celebration of music and arts. Festival-goers can look forward to mesmerizing performances by an incredible lineup of 76 artists, including the likes of Fatima Yamaha, Chrome Sparks, Client Liaison, DJ Tennis, Gerd Janson, Henrik Schwarz, KLLO, Enzo Siragusa, Octave One, Recondite, Toro y Moi, and many more.
From sunrise to sunset and into the late hours of the night, Pitch Music & Arts Festival offers a diverse array of sonic experiences to suit every taste and mood. The stunning images of the set times will undoubtedly fuel the excitement and leave attendees counting down the days until the festival gates open.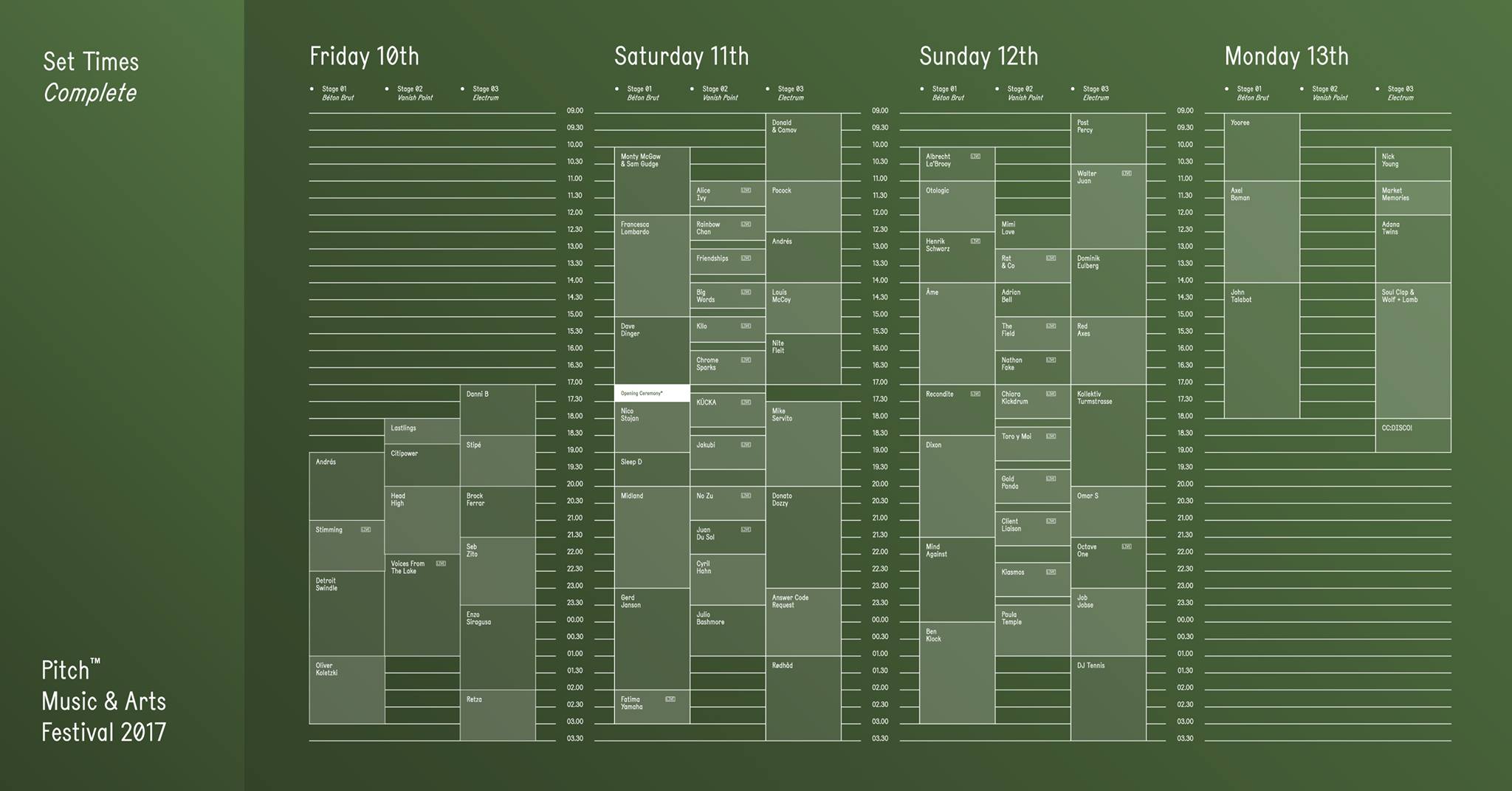 With the set times now revealed, all that's left to do is mark the schedules, prepare the dancing shoes, and get ready to embark on an extraordinary journey through sound and art. As Pitch Music & Arts Festival 2017 gears up to make its debut, attendees can expect an immersive and transformative experience that will linger in their hearts and minds long after the final note is played.