In a harmonious blend of genres and talent, Play On The Plains 2024 is set to transform the Deniliquin Festival Site in Deniliquin, NSW, into a musical haven on March 9th, 2024. The festival organizers have unveiled a compelling lineup, featuring a diverse array of artists that promise to captivate audiences and create an unforgettable musical experience.
Headlining the event is the acclaimed Alex Lahey, known for her infectious indie-pop anthems. Joining her on the roster are the dynamic Baker Boy, the experimental sounds of King Gizzard & The Lizard Wizard, the high-energy vibes of Northeast Party House, and the unique allure of The Carp Factory.
Play On The Plains 2024 stands as a testament to the festival's commitment to curating a lineup that resonates with a broad spectrum of music enthusiasts. From indie-pop to experimental rock and beyond, the festival promises a sonic journey that caters to diverse tastes.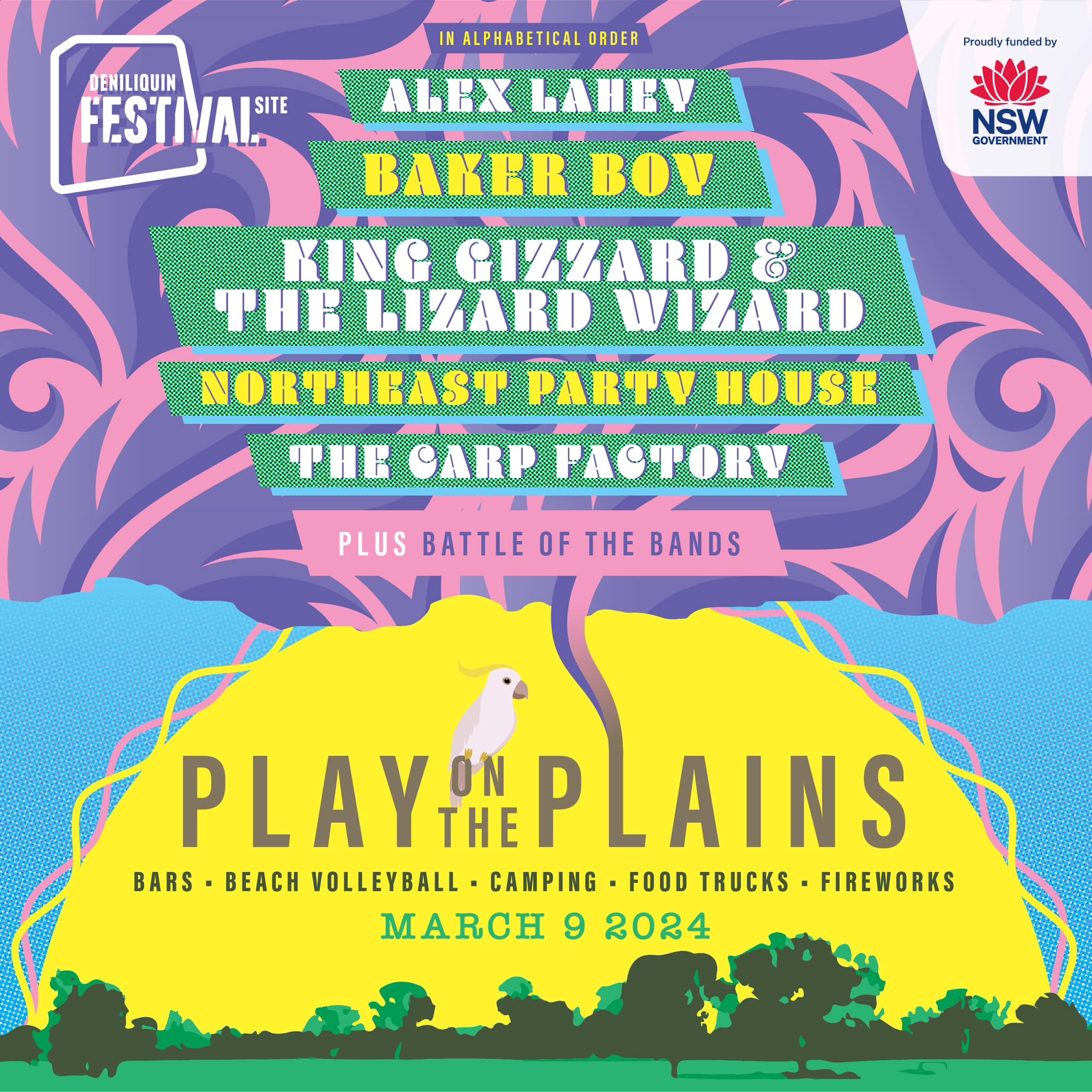 Tickets for this musical extravaganza are already on sale for $120, providing attendees with the opportunity to secure their place at one of NSW's standout cultural events. As Play On The Plains 2024 prepares to unfold, it beckons music lovers to converge on Deniliquin for a day of unparalleled musical celebration.