Primavera Sound Bogota is gearing up for an unforgettable musical extravaganza as they announce their highly anticipated 2023 lineup. Taking place on December 9th and 10th at Simón Bolívar Park in Bogota, this inaugural edition of the festival promises to be a monumental event. With an eclectic mix of international and local talent, music enthusiasts can expect a diverse and captivating showcase of artists.
Leading the pack are visionary artist Grimes, the energetic rockers The Hives, and the experimental sounds of Black Midi. Joining them on the stage will be the mesmerizing Lido Pimienta, the legendary icons The Cure and Pet Shop Boys, the dynamic Bad Gyal, the influential punk rockers Bad Religion, and the dreamy soundscapes of Slow Dive, among many others.
This marks the first time Primavera Sound has expanded its renowned festival to Bogota, and fans are eagerly awaiting the opportunity to experience the unique blend of music and culture it has to offer. While ticket details are yet to be announced, anticipation is building for the chance to secure a spot at this extraordinary event.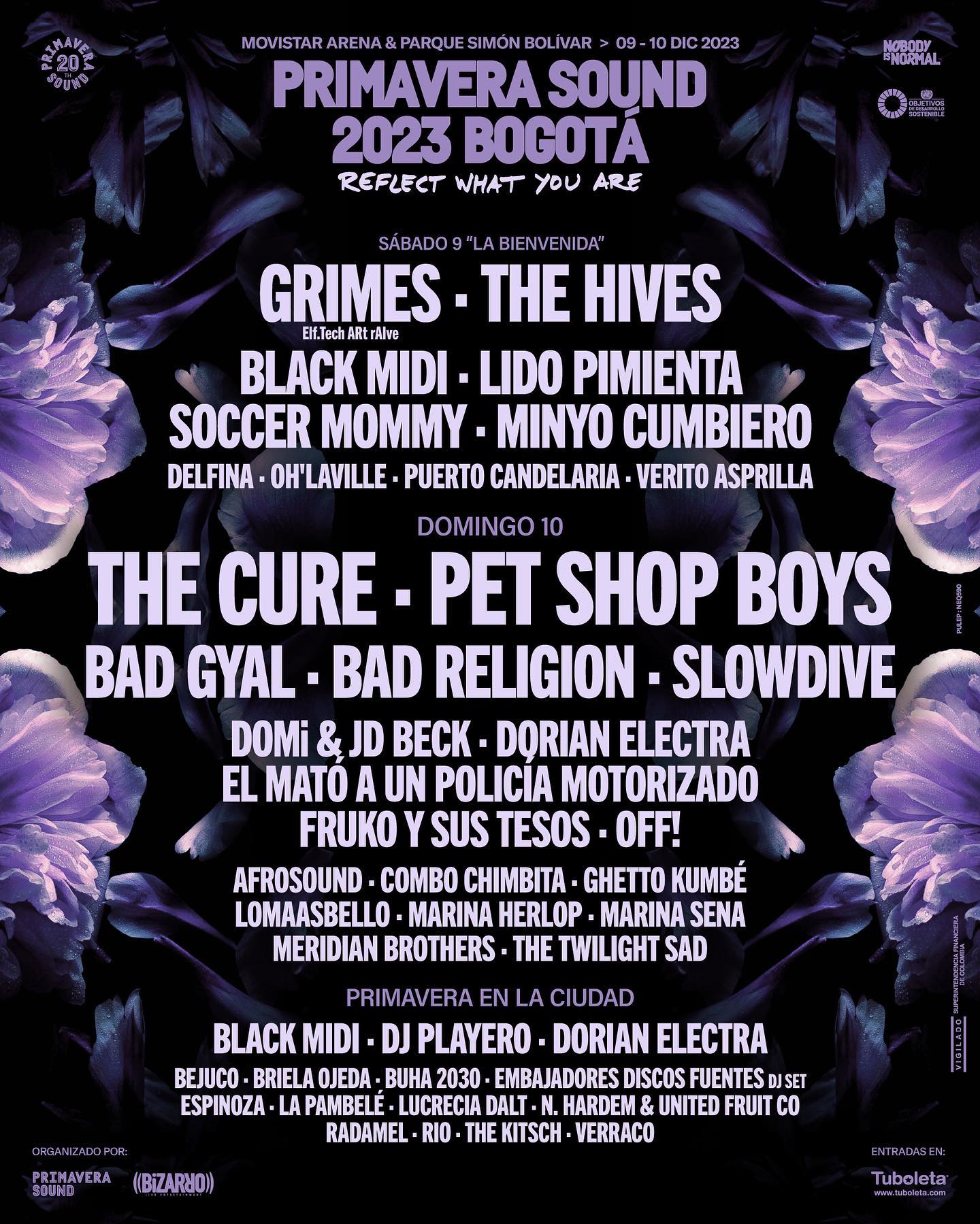 Stay tuned for updates as Primavera Sound Bogota continues to unveil more exciting surprises in the coming months.