In an electrifying turn of events, Bay Dreams 2024 just became even more irresistible with the announcement of hip-hop sensation Quavo joining the lineup for an exclusive Australian performance. The festival, set to captivate audiences on January 3rd in Tauranga and January 5th in Queenstown, New Zealand, has consistently drawn attention for its eclectic mix of top-tier artists, and the addition of Quavo only amplifies the anticipation.
Quavo, a prominent figure in the hip-hop scene, known for his dynamic performances and chart-topping hits, is set to bring his signature style to the Bay Dreams stages, promising an unforgettable experience for festival-goers. His inclusion adds an exciting layer to an already impressive lineup featuring artists like Destroy Lonely, Luude, NLE Choppa, Riton, Baby Boy Chiller Crew, Lucille Croft, Skepsis, and more.
Furthermore, the festival organisers have expanded the musical offerings with the inclusion of Delta Heavy in the North Island lineup and Wax Mustang in the South Island. With this diverse ensemble of talent, Bay Dreams 2024 continues to solidify its reputation as a must-attend event.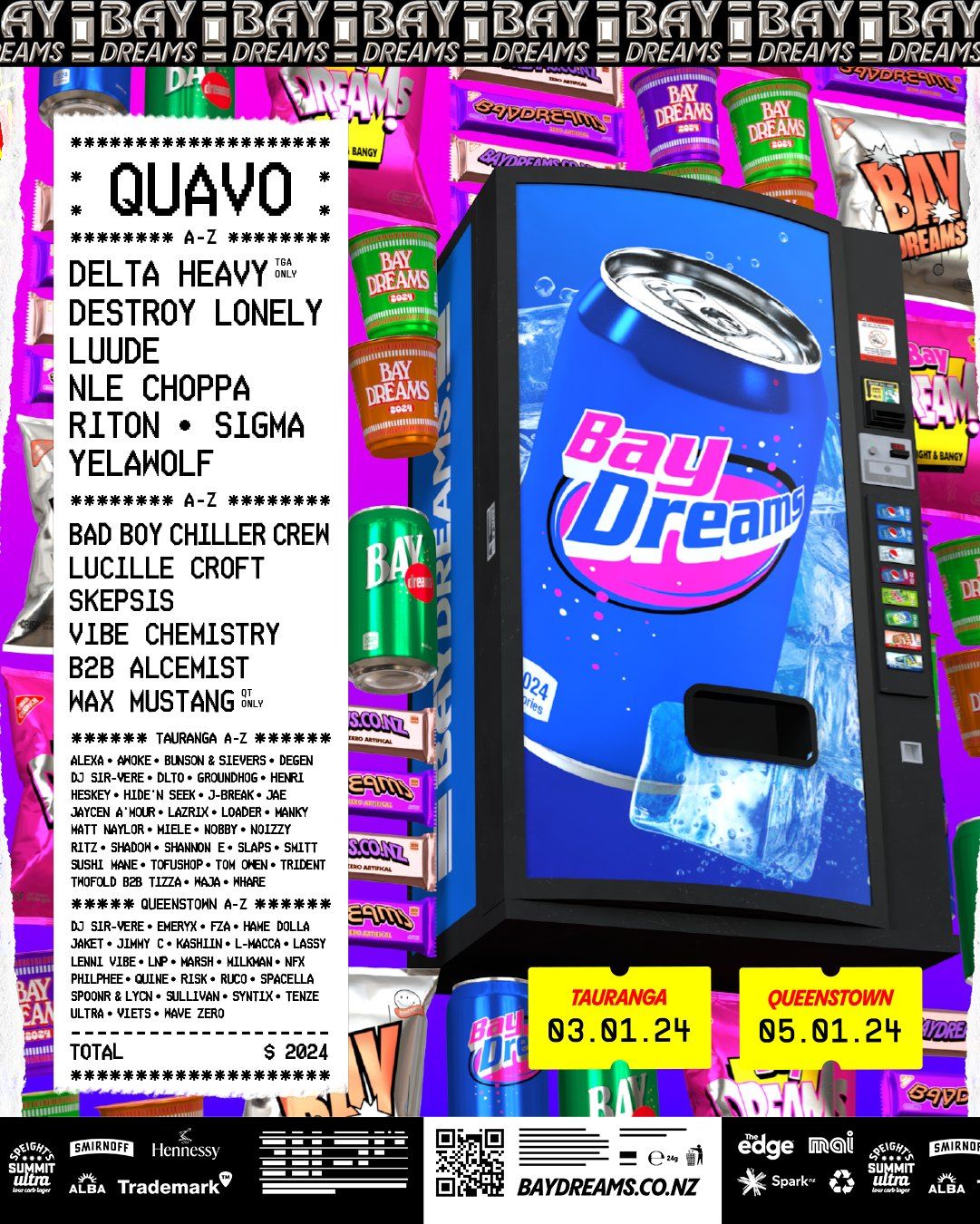 As the excitement builds, festival enthusiasts can secure their spots with 3rd Release General Admission tickets currently on sale for $159 and VIP tickets available for $299. Don't miss the chance to witness Quavo and an array of incredible artists at Bay Dreams 2024 for an unforgettable start to the new year.