Prepare for a sonic adventure like no other as Return To Rio 2023, the highly anticipated music and arts festival, sets the stage for an electrifying experience in the heart of Wisemans Ferry, NSW. The festival, scheduled for October 27th to 29th, has just turned up the excitement by announcing an impressive addition of 57 new artists to its already stellar lineup.
These new musical luminaries include Alex Dowsing, Andy Ef, B_A, Mark Craven, Rachael D'Alessandro, Robbie Lowe, Romy Black, Simon Caldwell, Tristan Case, and many more. This influx of talent spans a diverse range of genres, ensuring that festival-goers are in for a remarkable auditory journey that caters to every musical taste.
The newly unveiled artists will join an already illustrious lineup that features names like Late Nite Tuff Guy, Mo'Funk, Patrice Baumel, Samantha Loveridge, Sneaky Sound System, and more. With an amalgamation of established names and emerging talents, Return To Rio 2023 promises a dynamic, unforgettable weekend of music, camaraderie, and artistic expression.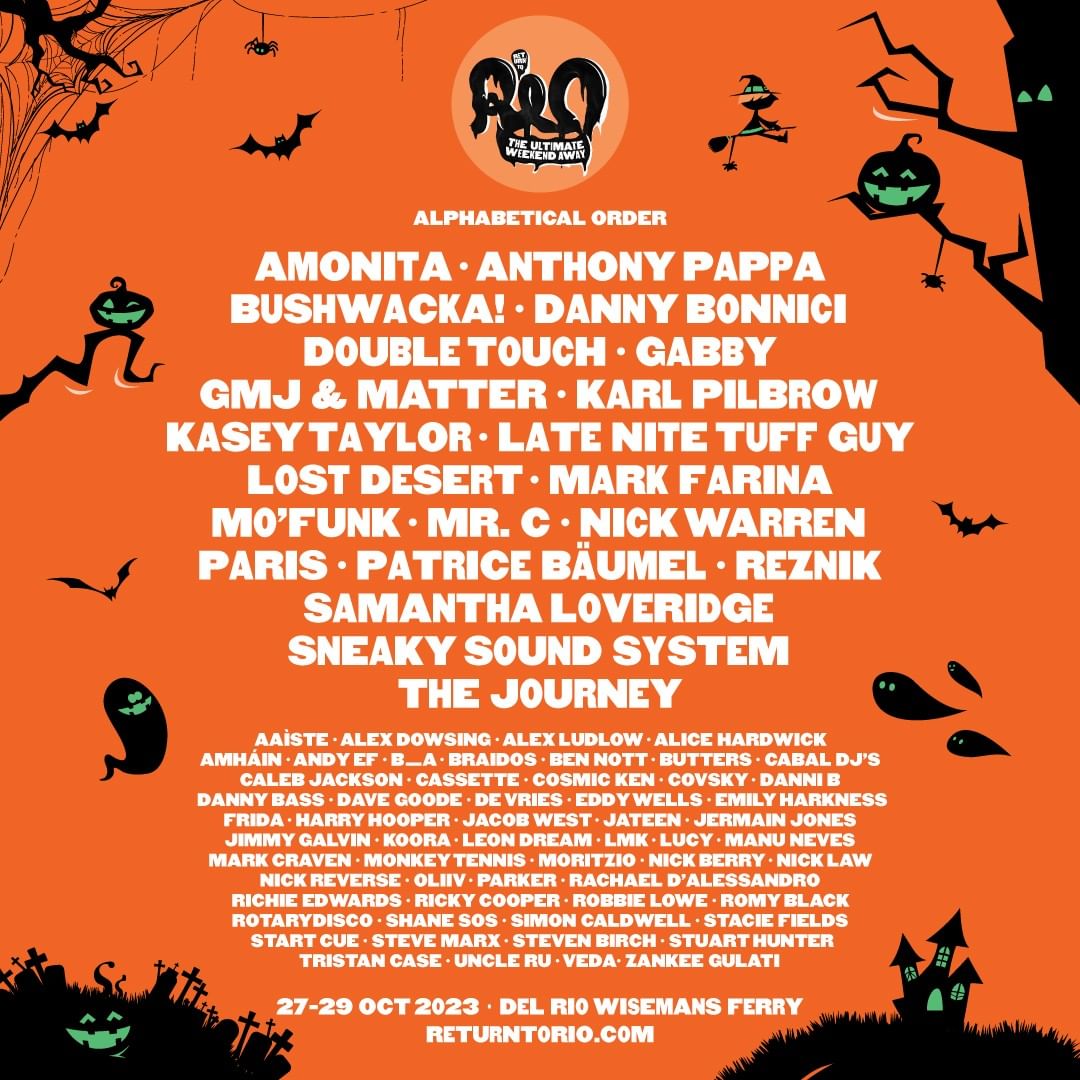 As the festival edges closer, anticipation continues to build, and the addition of these new artists only enhances the excitement surrounding Return To Rio 2023. Prepare to immerse yourself in a sonic landscape that pushes boundaries and creates memories that will resonate long after the final note fades away.