Return to Rio, the much-loved music festival, has officially announced its comeback for 2023, promising a stellar lineup of performances at the stunning Del Rio Resort in Wisemans Ferry, NSW. The festival, scheduled for October 27th to 29th, will be a welcome return following the unfortunate cancellation of the 2022 edition.
The event organisers have just released an impressive lineup of artists, featuring a fantastic mix of global and local talents. Celebrated artists such as Amonita, Anthony Pappa, and Late Nite Tuff Guy share the roster with local Australian favourites like Kasey Taylor and the ever-popular Sneaky Sound System. The lineup also spotlights rising stars like Gabby, Karl Pilbrow, and Paris, exhibiting the festival's commitment to showcasing new talent.
Renowned performers like Mr. C and Nick Warren, and emerging talents such as GMJ & Matter and Samantha Loveridge ensure that fans will be treated to an eclectic range of electronic music.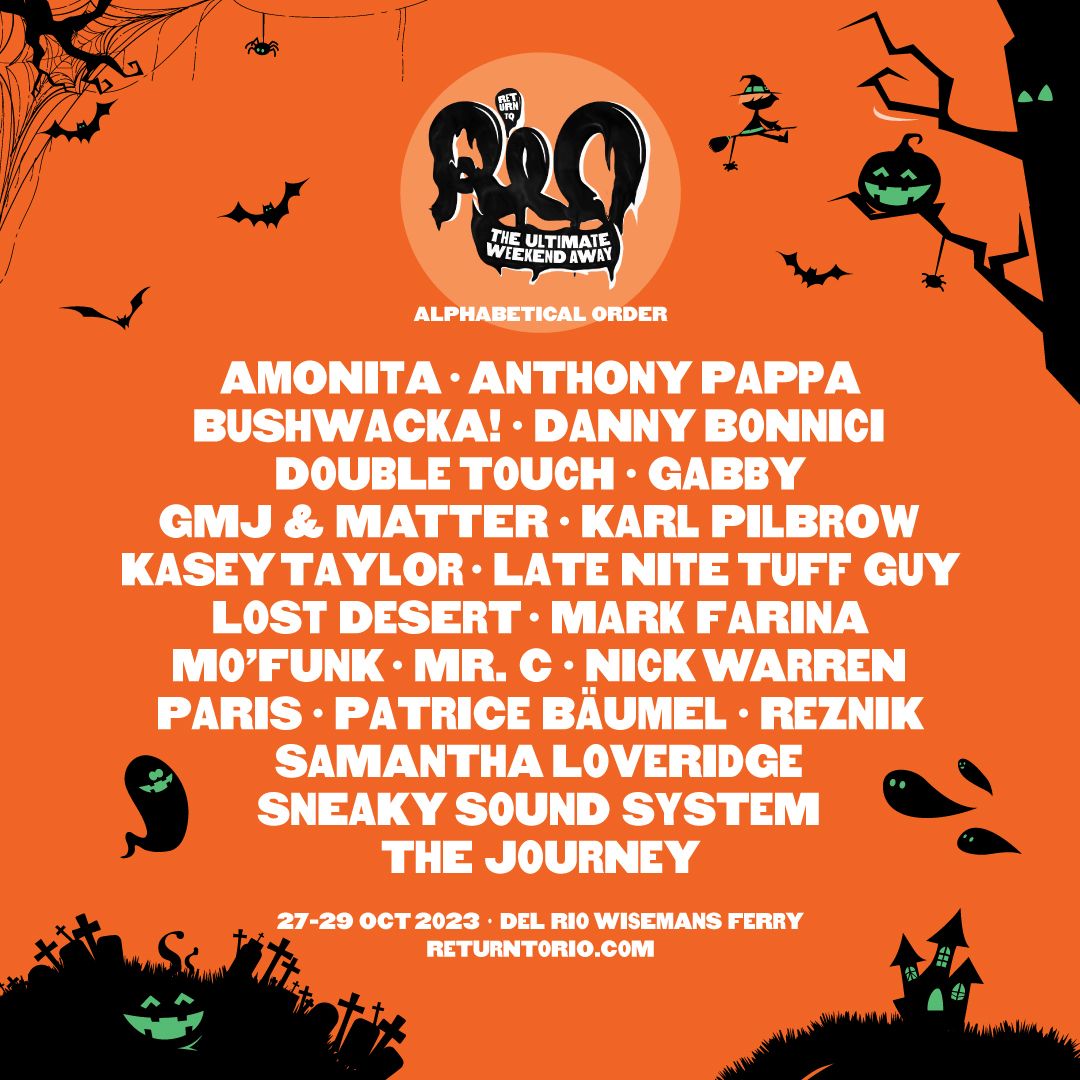 This announcement has reignited the excitement among fans who had faced disappointment last year. The last remaining tickets for the event will be available for purchase starting June 7th. With this promising lineup and the festival's well-known atmosphere, Return to Rio 2023 is set to mark a triumphant comeback, offering a truly immersive and unforgettable weekend of music and revelry.