Rhythm & The Reef is making a highly anticipated return to Mackay's Bluewater Quay in Central Queensland on September 30th, 2023. Proudly presented by LiSTNR, this festival promises an unforgettable experience amidst the picturesque waterfront location.
Headlining the event is Lime Cordiale, Australia's captivating indie pop-rock outfit, alongside UK hit-maker Example, bringing chart-topping singles to regional Queensland.
Joining the lineup is fast-emerging Australian talent, Go-Jo, and the renowned Daft Punk tribute act, Discovery, delivering iconic hits to match the enchanting North Queensland weather.
This dynamic festival will also feature a mix of local and emerging artists, including Giant Palms, Late November, Clovr, and Cherry.
Supported by valued partners and sponsors, including Mackay Regional Council, Queensland Tourism, Events Queensland, Rumble On The Reef, Field Mining Services, and Dalrymple Bay Coal Terminal, Rhythm & The Reef serves as a cultural bridge, bringing enriching experiences to the local community.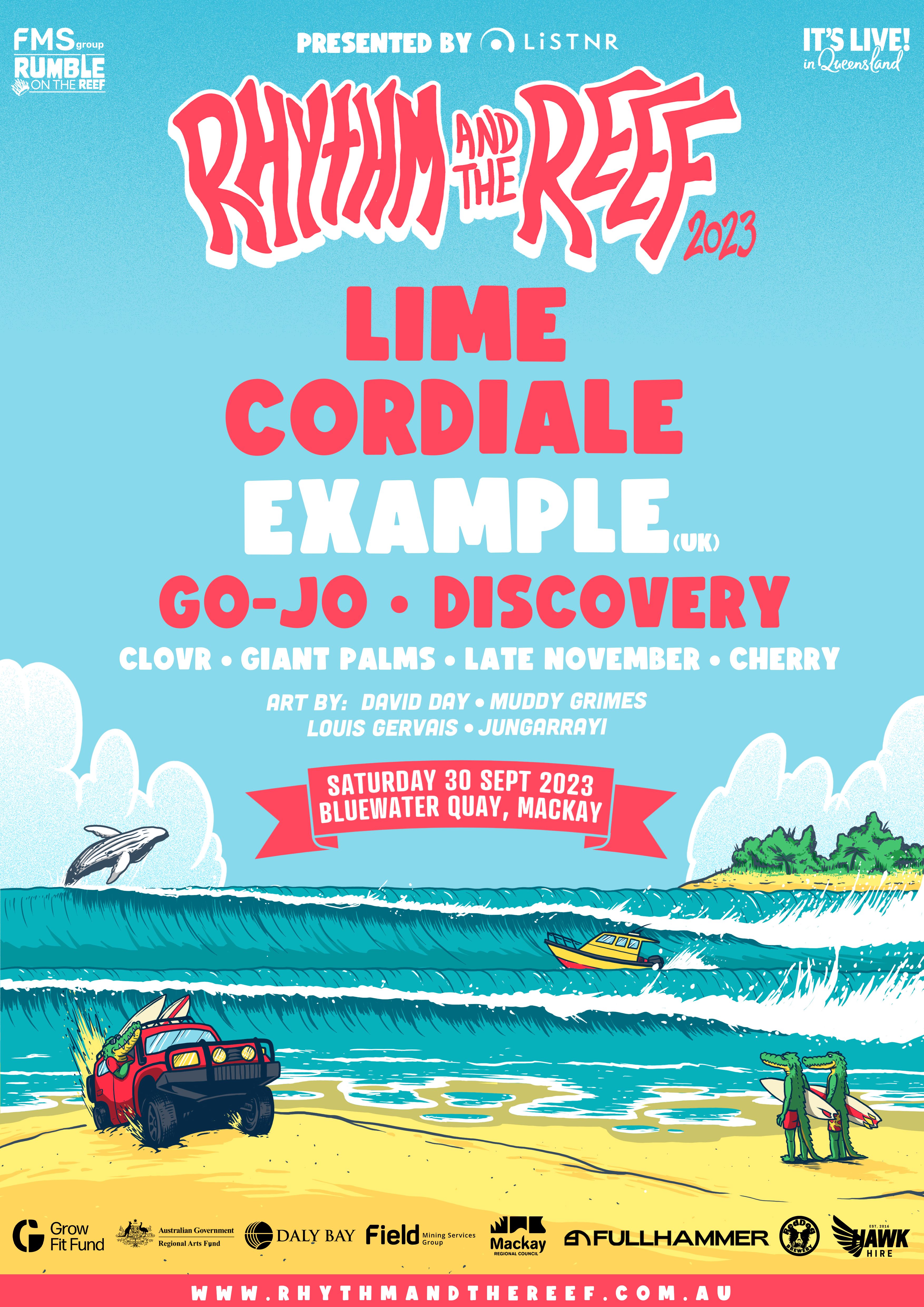 Mark your calendars and register now for Presale Tickets on August 2nd, 2023, followed by General Release on August 3rd, 2023. Don't miss out on this incredible festival happening on September 30th, 2023!