Rolling Loud Portugal 2023 has unveiled the highly anticipated set times for its upcoming festival, providing music enthusiasts with a detailed schedule to plan their ultimate concert experience. Taking place from the 5th to the 7th of July, 2023, at the breathtaking Praia da Rocha Beach in Portimão, this year's edition promises to deliver an unforgettable lineup.
Headliners Travis Scott, Playboi Carti, and Meek Mill are set to ignite the stage with their electrifying performances, captivating the audience with their unique styles and infectious energy. The excitement doesn't stop there, as a diverse range of talented artists will grace the Rolling Loud Portugal stage, including Aitch, Central Cee, Kodak Black, NLE Choppa, Lil Uzi Vert, Tion Wayne, YG, and many more.
With gates opening at 4pm, festival-goers will have ample time to explore the grounds, soak in the vibrant atmosphere, and immerse themselves in the dynamic music showcases. The release of the set times adds an extra level of anticipation, allowing fans to meticulously plan their festival journey, ensuring they don't miss any of their favorite artists' performances.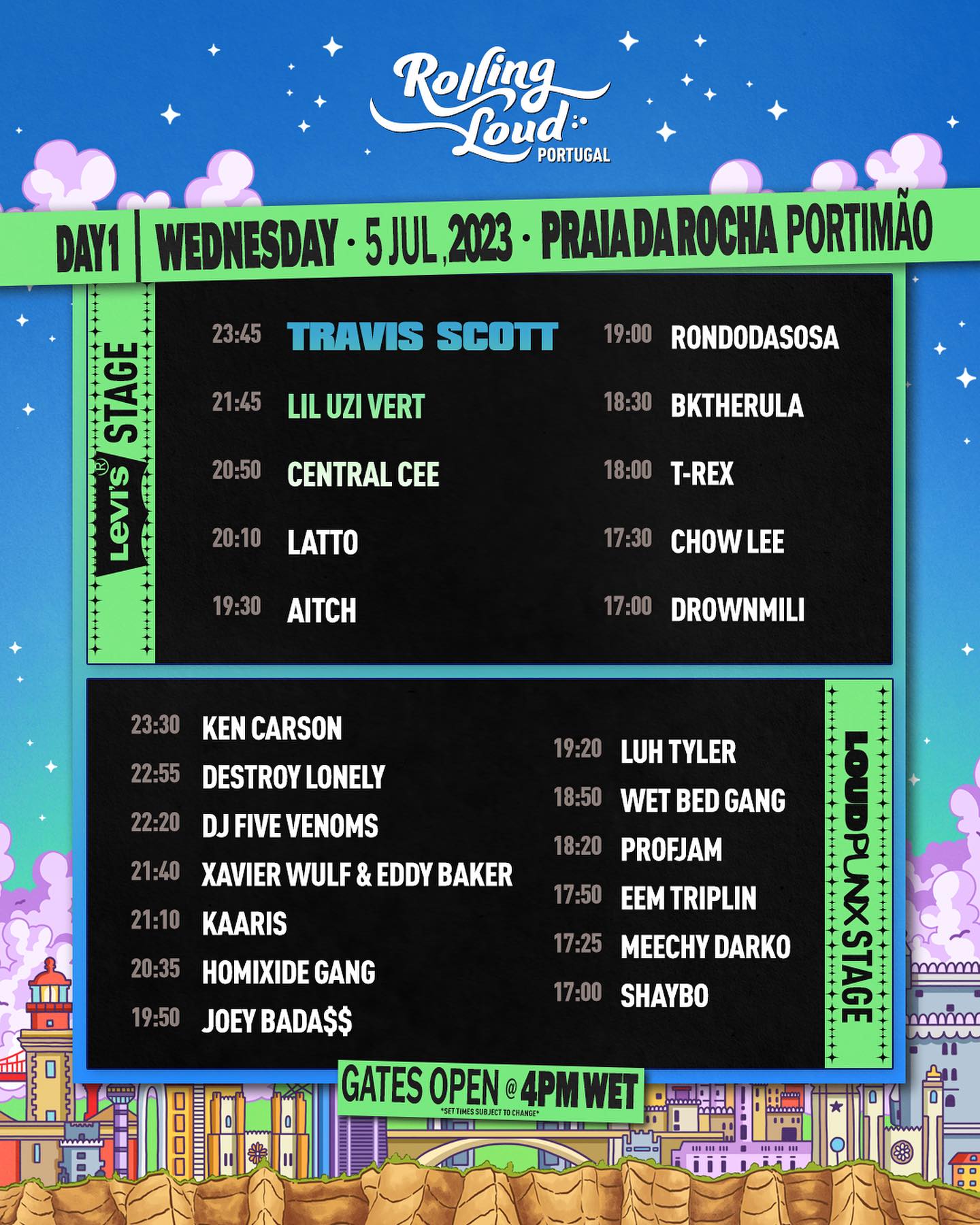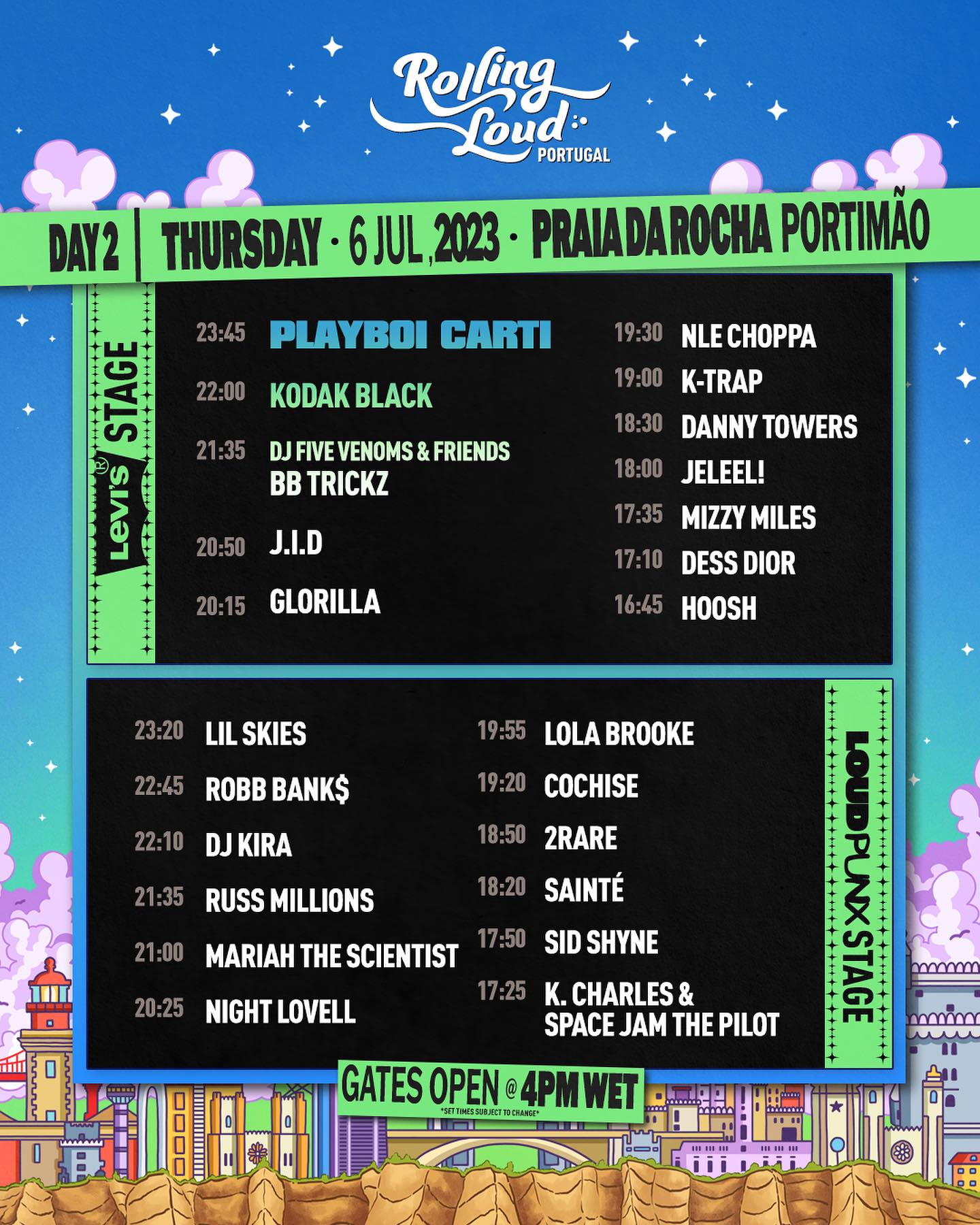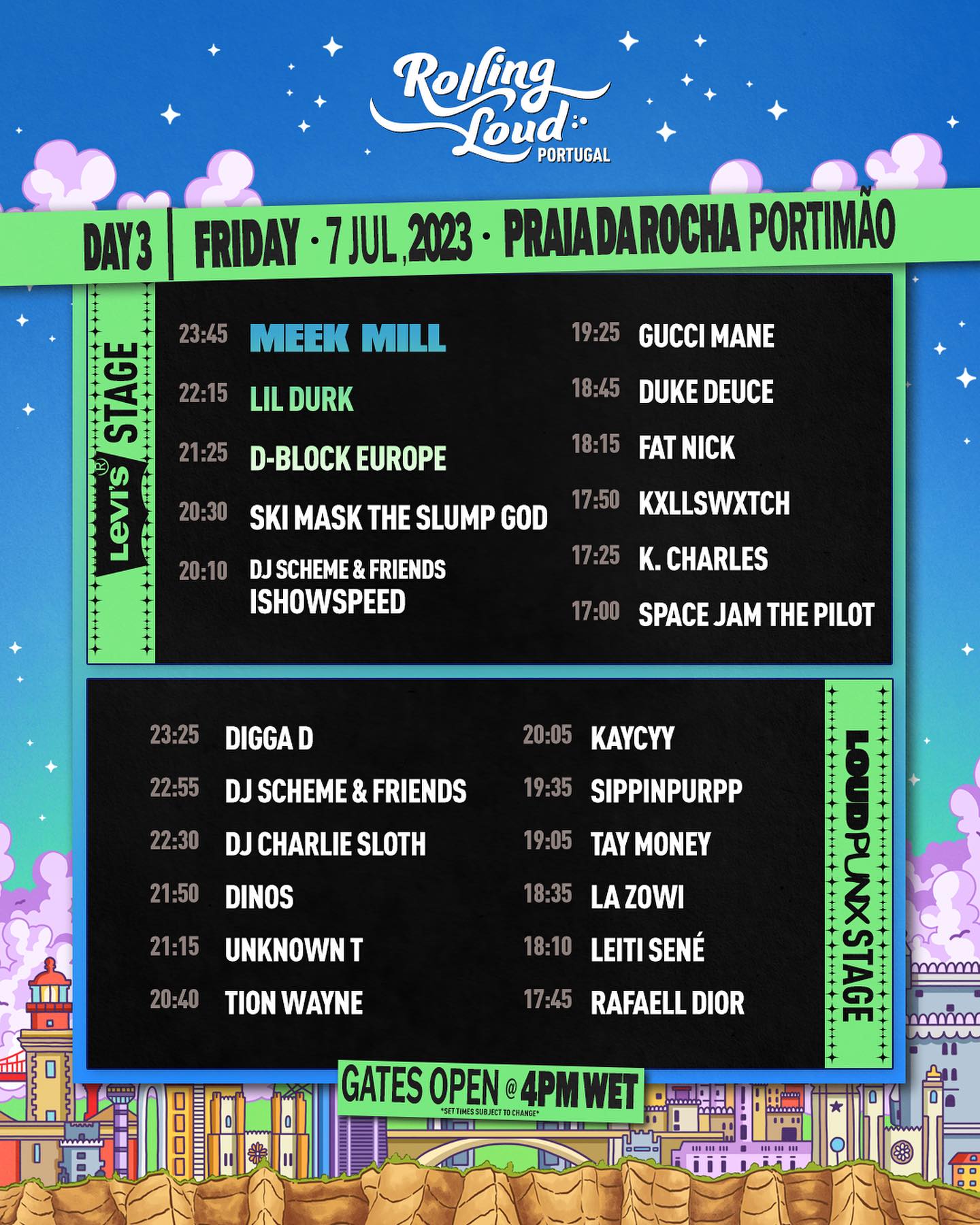 Get ready for an extraordinary weekend of music and unforgettable moments as Rolling Loud Portugal 2023 sets the stage for an unparalleled experience.