Get ready to immerse yourself in a visual and auditory feast as SUPERBLOOM Festival 2023 unveils its highly anticipated festival map. Set against the iconic backdrop of Olympiapark & Olympiastadion in München, Germany, on September 2nd and 3rd, this event promises a unique blend of music, art, and unforgettable experiences.
The festival map serves as a guide to this dynamic landscape, where festival-goers can seamlessly navigate between stages, art installations, food stalls, and various attractions. As attendees flock to witness performances by global sensations like Imagine Dragons, Martin Garrix, Ellie Goulding, Sam Fender, The Blaze, Years & Years, Jason Derulo, Lost Frequencies, and more, the map ensures that no incredible moment goes unnoticed.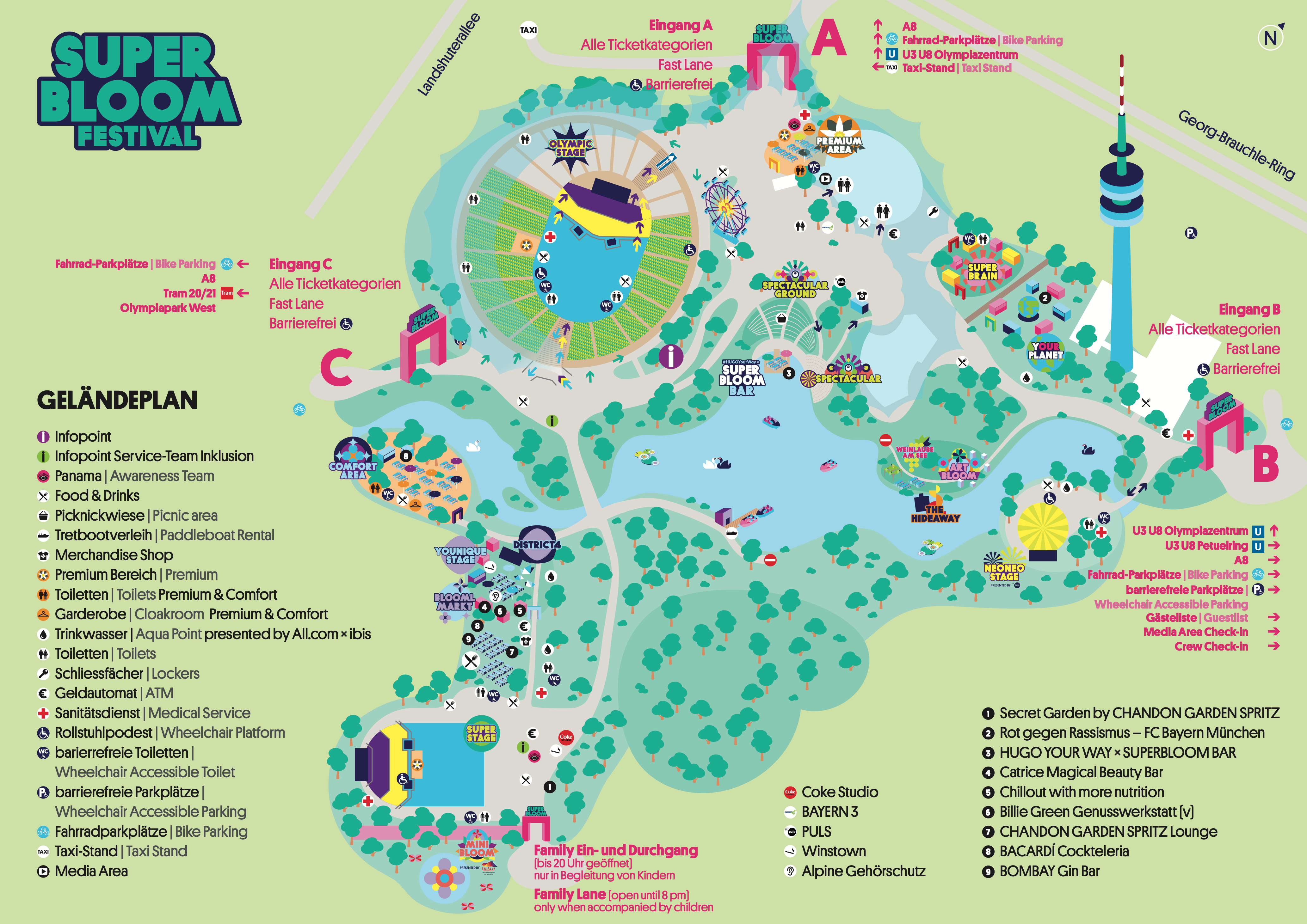 Phase 3 tickets are currently on sale, granting access to a weekend that will undoubtedly be etched in memory. Whether you're an avid festival enthusiast or a first-timer, SUPERBLOOM Festival 2023's festival map invites you to explore every corner of Olympiapark & Olympiastadion, ensuring that you're fully immersed in a world where music, art, and community converge.