Prepare for a sensational weekend of music and magic as SUPERBLOOM Festival 2023 reveals its highly anticipated set times. Taking place on September 2nd and 3rd at Olympiapark & Olympiastadion in München, Germany, this immersive event promises to be a spectacular celebration of sound and artistry.
With a lineup that boasts global sensations like Imagine Dragons, Martin Garrix, Ellie Goulding, Sam Fender, The Blaze, Years & Years, Jason Derulo, Lost Frequencies, and many more, attendees are in for an electrifying experience that transcends genres and captivates hearts.
As Phase 3 tickets are now available for purchase, festival-goers can secure their spot for a weekend of musical brilliance. Whether you're drawn to chart-toppers, emerging talents, or dance music sensations, SUPERBLOOM's set times cater to all tastes, ensuring that every moment spent in Olympiapark & Olympiastadion is filled with unforgettable memories.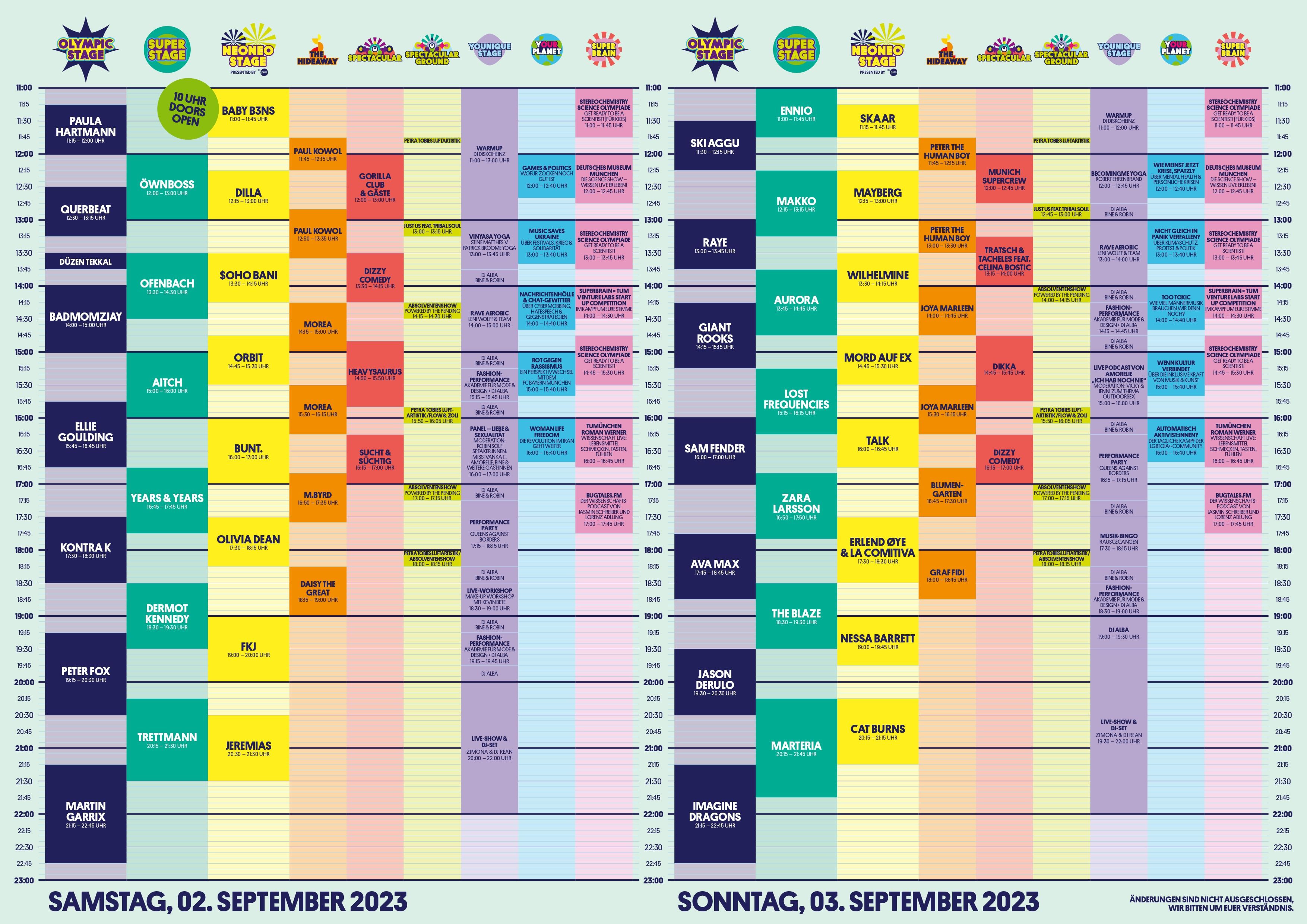 Prepare to dance, celebrate, and create lasting connections with fellow music enthusiasts as SUPERBLOOM Festival 2023's set times open the door to a world of sonic wonders in the heart of Munich.