Mode Naarm 2023 has just unveiled its impressive lineup, promising an unforgettable experience for music enthusiasts. Scheduled to take place on the 8th of October, 2023, at PICA in Port Melbourne, Vic, this event is set to bring together a diverse range of talented artists and DJs.
The lineup includes renowned acts like jamesjamesjames, Jensen Interceptor, Sam Alfred, SPFDJ, Yikes, DJ Eary Grey, and more, totaling 15 artists in all. Mode Naarm aims to celebrate electronic music in all its forms and is known for curating a lineup that showcases both established and emerging talents.
As fans eagerly await the ticket release, anticipation for Mode Naarm is at an all-time high. With the recent announcement of Sydney Mode Festival's lineup on Cockatoo Island for the 14th of October, the excitement surrounding Mode Naarm has only amplified.
The organisers have promised an immersive experience for festival-goers, combining cutting-edge music with a vibrant atmosphere. Mode Naarm has gained a reputation for its inclusive and welcoming community, making it a must-attend event on the Australian music calendar.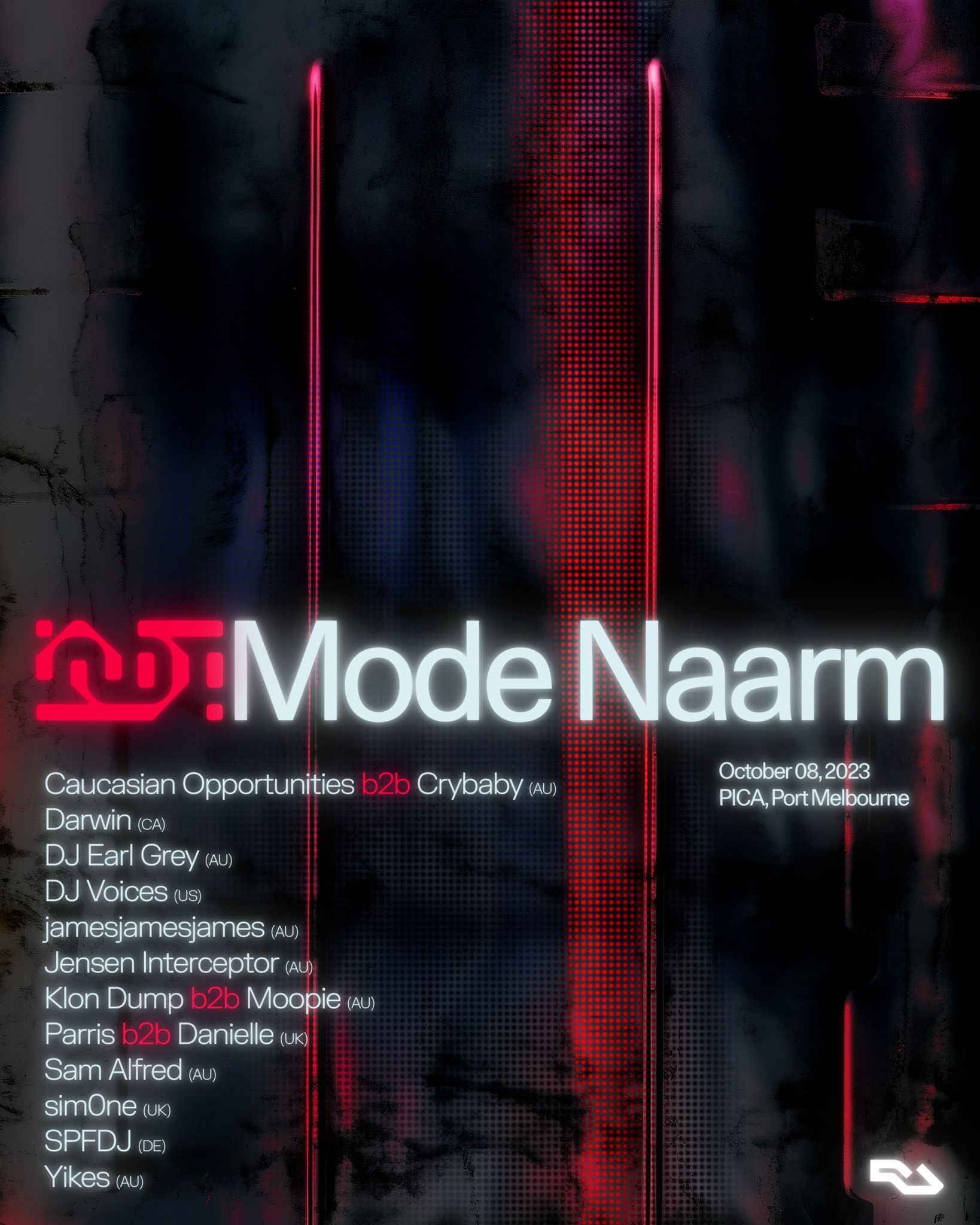 As tickets are set to go on sale next week, attendees are advised to secure their spots early to avoid missing out on this incredible celebration of electronic music and culture. With Mode Naarm and Mode Festival in Sydney, October 2023 promises to be an unforgettable month for music lovers across Australia.