Prepare for an even more exhilarating musical journey as Same Same But Different 2023, the celebrated festival set against the stunning backdrop of Lake Perris, California, adds another layer of excitement. Today's announcement reveals the addition of 20 new artists to its already dynamic lineup, ensuring that attendees are in for an unforgettable weekend from September 28th to October 1st.
The diverse selection of newly added artists includes Maximo, Megan Hamilton, Morillo, Abby Normal, King Julian, Eric Long, Les Afriques, and more. They will seamlessly blend with the previously announced headliners and performers such as Big Wild, GRiZ, Louis The Child, Polo & Pan, What So Not, Partiboi69, Hippie Sabotage, and Bijou. With a grand total of 68 artists set to grace the stage, festival-goers can expect an unparalleled musical journey spanning genres and styles.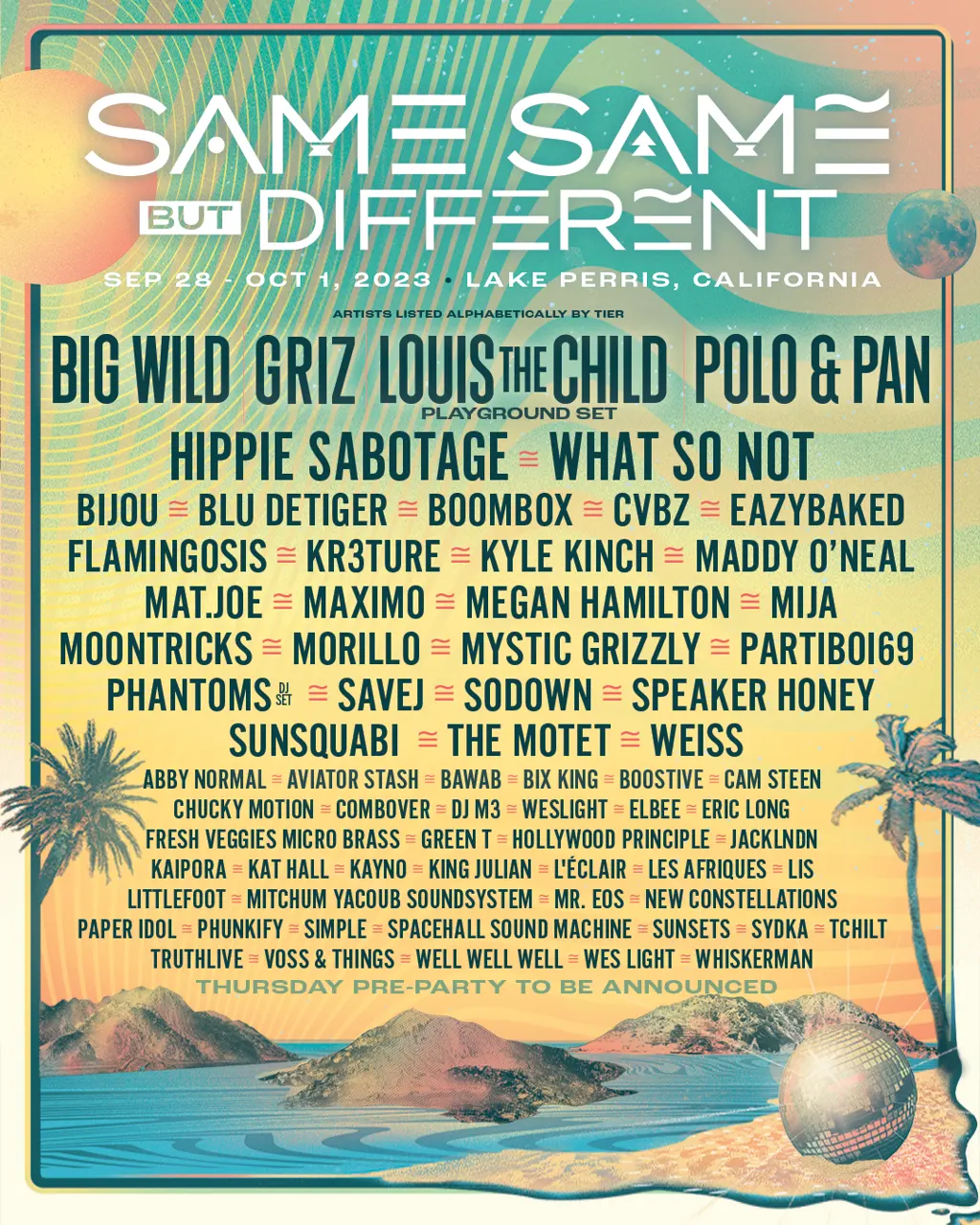 As the final tier tickets go on sale, attendees have the opportunity to secure their spot at this remarkable event. Whether opting for the 4 Day GA Ticket at $395 or the elevated 4 Day VIP Ticket at $555, Same Same But Different 2023 promises a weekend filled with sonic adventures, shared memories, and an atmosphere of camaraderie that only live music festivals can deliver.