Same Same But Different Festival, set to take place from September 28th to October 1st, 2023, at Lake Perris, California, has unveiled its highly anticipated festival map. This announcement is sure to excite festival-goers, offering a glimpse into the vibrant experience awaiting them.
SSBD is known for its unique blend of music, art, and nature, and the festival map reflects this fusion. It showcases multiple stages where festival attendees can immerse themselves in a diverse range of musical acts, from electronic beats to live performances by renowned artists.
The festival map also highlights the beautiful lakeside setting, with various art installations and chill-out zones scattered throughout the grounds. Attendees can explore different food and beverage options, interactive art exhibits, and areas to relax and take in the scenic surroundings.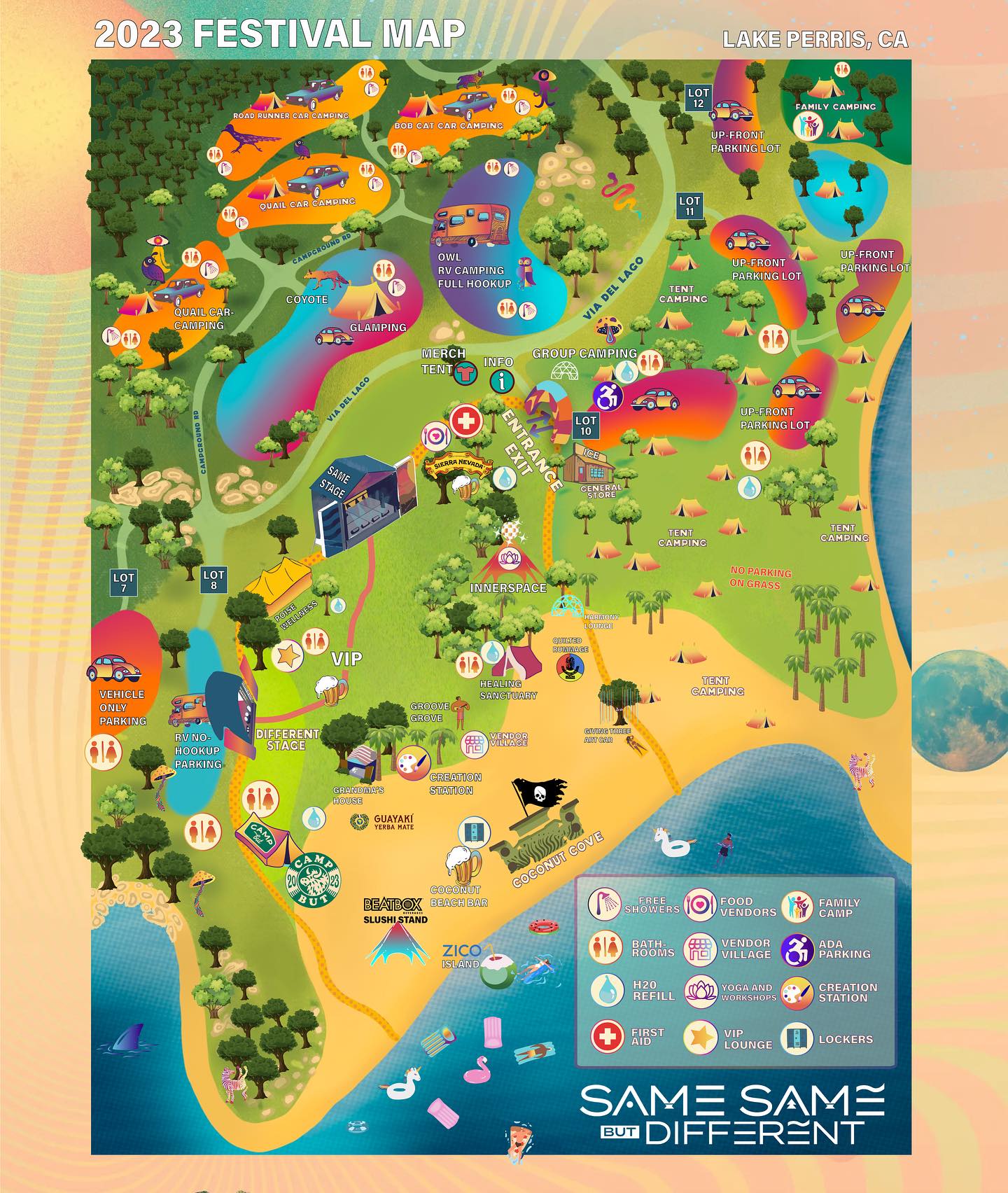 As the final tier of 4-day tickets goes on sale, the release of the festival map adds to the anticipation surrounding SSBD 2023. With a lineup featuring Big Wild, GRiZ, Louis The Child, Polo & Pan, Hippie Sabotage, What So Not, and more, it's no wonder this festival is a must-attend event for music and nature enthusiasts alike.