The anticipation for Same Same But Different 2023 is reaching its peak as the festival gears up to transform Lake Perris, California, into a musical haven from September 28th to October 1st. To help festival-goers plan their perfect weekend, organizers have just unveiled the set times for the event.
With a lineup that includes Big Wild, GRiZ, Louis The Child, Polo & Pan, Hippie Sabotage, What So Not, and many more, Same Same But Different promises a diverse range of music that will keep attendees dancing from day to night. Now, with the release of the set times, you can start crafting your festival schedule.
Whether you're eager to catch your favorite headliners or discover new artists, the set times are your roadmap to an unforgettable weekend of music, art, and community by the picturesque Lake Perris.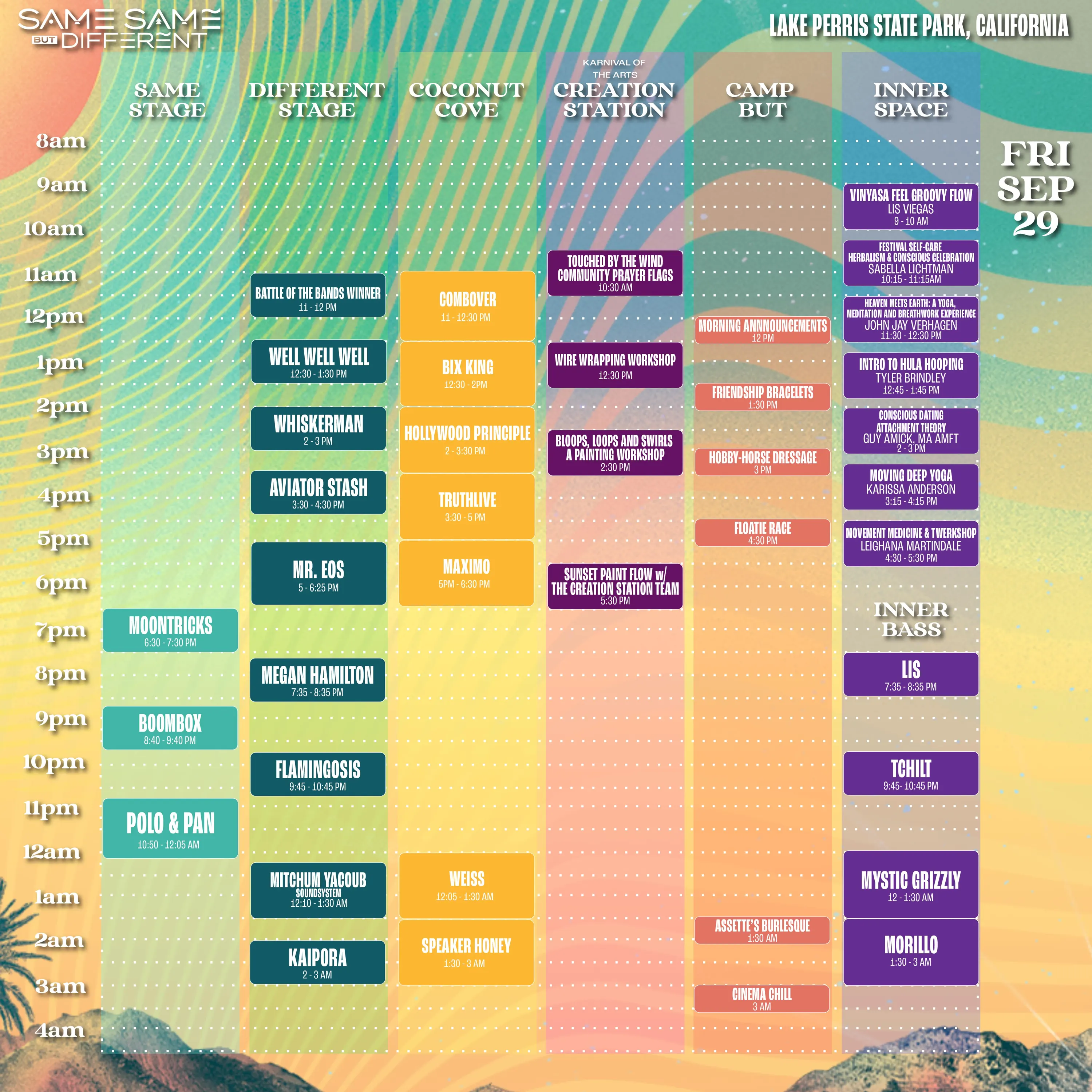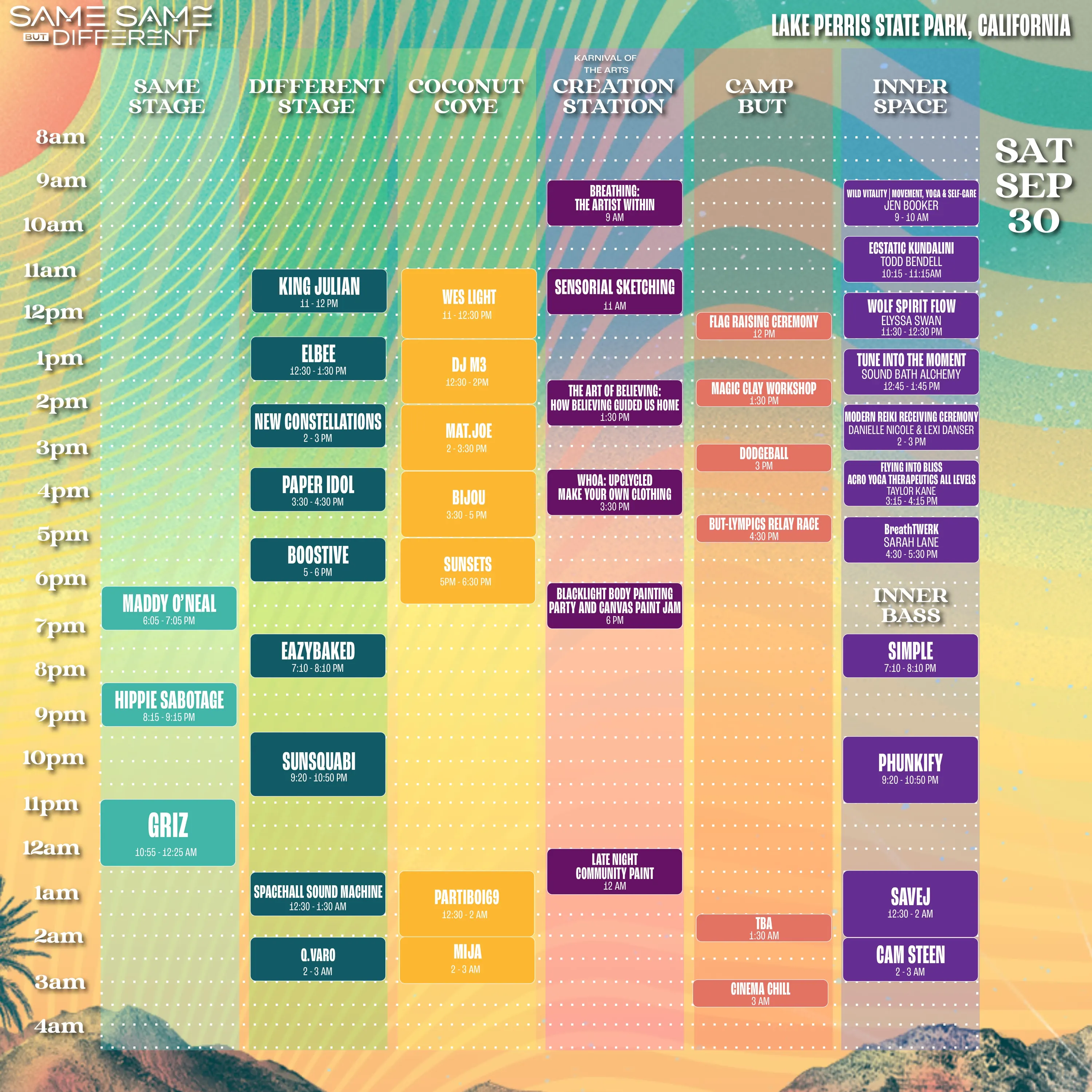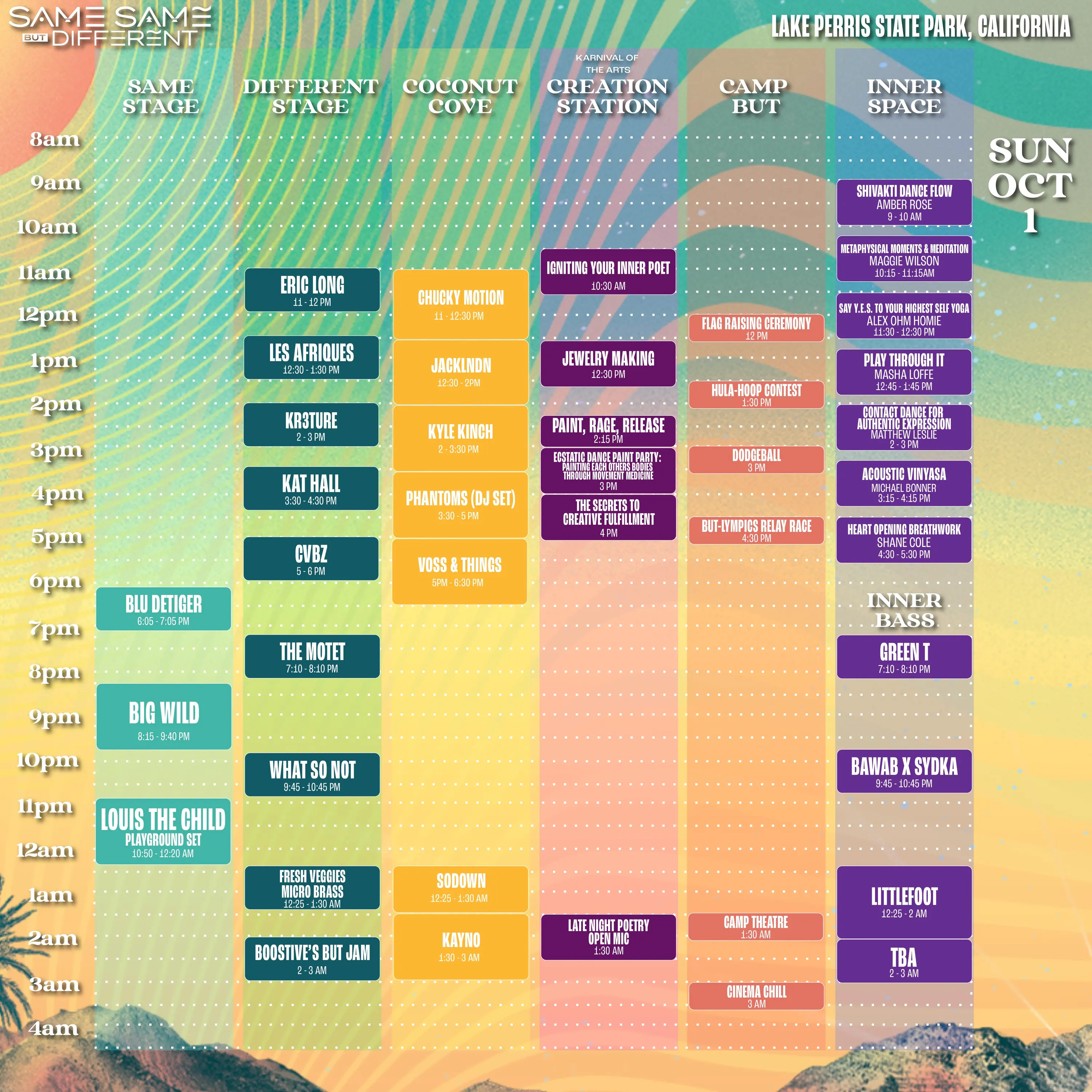 As the final tier of 4-day tickets goes on sale, make sure to grab yours and get ready to immerse yourself in the Same Same But Different experience. It's time to plan your musical journey!