Brisbane, get ready to embark on a musical journey like no other on Friday, October 6th, 2023, as 'INDIEOPIA' makes its grand debut. Breaking new ground as The University of Queensland Union's first-ever 'indie music festival,' this event has been meticulously crafted by students, for students.
The festival boasts a stellar lineup that showcases some of the best talent not only in Brisbane but across Australia. From the indie-rock vibes of Shag Rock to the mesmerizing sounds of FELIVAND, this roster promises an eclectic mix of genres that will have you dancing all night long. Other notable acts include Rum Jungle, YB., WIIGZ, and more.
What makes 'INDIEOPIA' truly stand out is its commitment to affordability. Offering a fraction of the price of your average music festival ticket, it ensures that great music is accessible to all. Whether you're a student or not, gather your friends and join us for an epic celebration of indie music.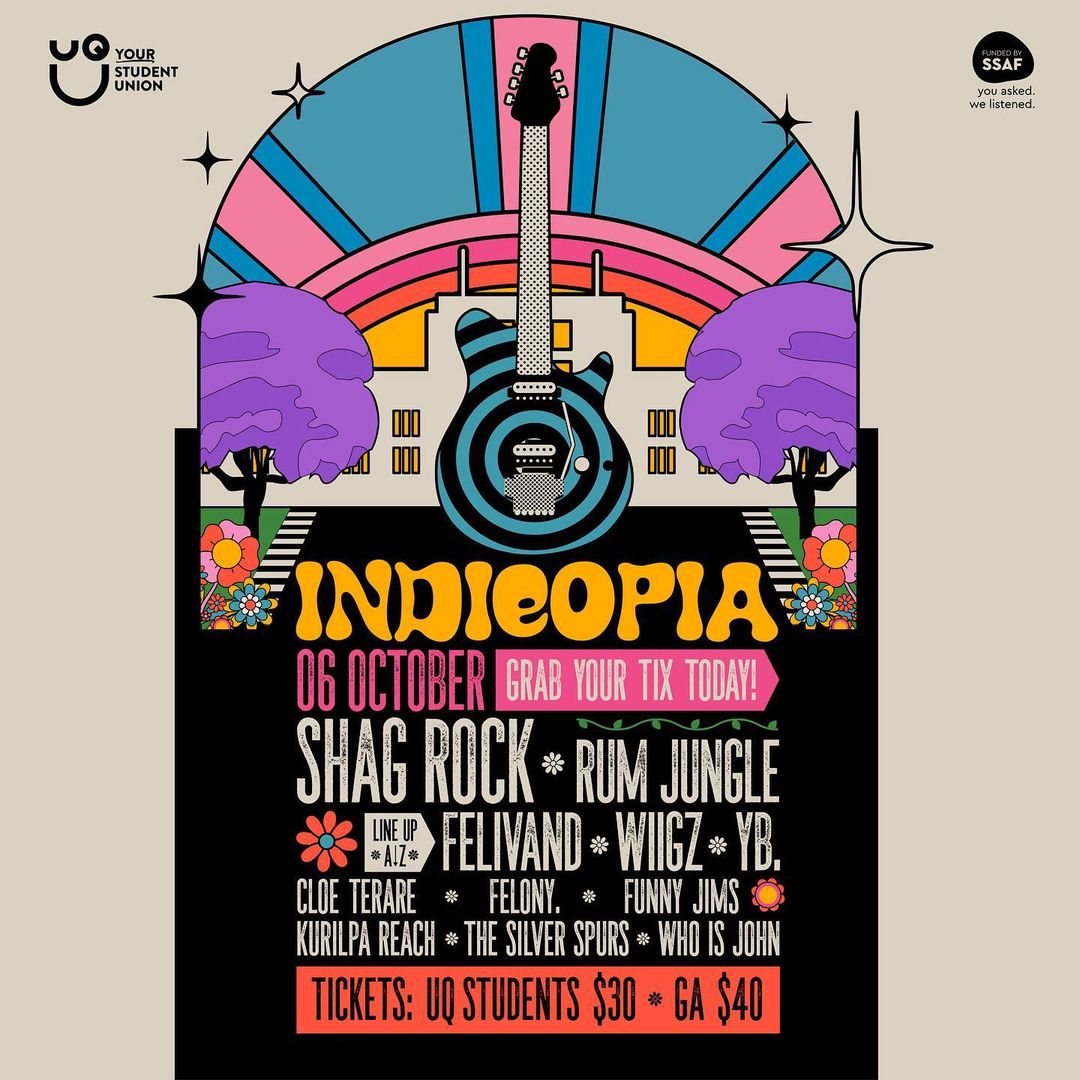 Tickets for 'INDIEOPIA' are on sale now, so don't miss your chance to be a part of this unforgettable musical experience. Remember, 'INDIEOPIA' is an 18+ event, so mark your calendars and get ready for an extraordinary night of indie music in the heart of Brisbane. Stay tuned for more updates, and we'll see you there!