Sol Blume 2023, one of Sacramento's most anticipated music festivals, has just amped up its already star-studded lineup with the addition of three exciting artists. P-Lo, Kalan.FrFr, and Zyah Belle have been announced as the latest additions to the two-day event, which will take place on August 19th and 20th at Discovery Park, Sacramento CA.
The festival, known for its diverse and vibrant lineup, already boasted an impressive list of headliners such as Brent Faiyaz, Ella Mai, Isaiah Rashad, and Joey Bada$$. Fans can now look forward to experiencing the dynamic performances of the newly added artists, who are sure to bring their unique sounds and energy to the stage.
P-Lo, a talented rapper, singer, and producer, is set to deliver his signature Bay Area sound, while Kalan.FrFr, known for his smooth R&B melodies and captivating stage presence, is sure to enchant the crowd with his soulful tunes. Zyah Belle, an up-and-coming singer-songwriter, is set to showcase her powerful vocals and heartfelt lyrics, making her debut at the festival an unforgettable moment.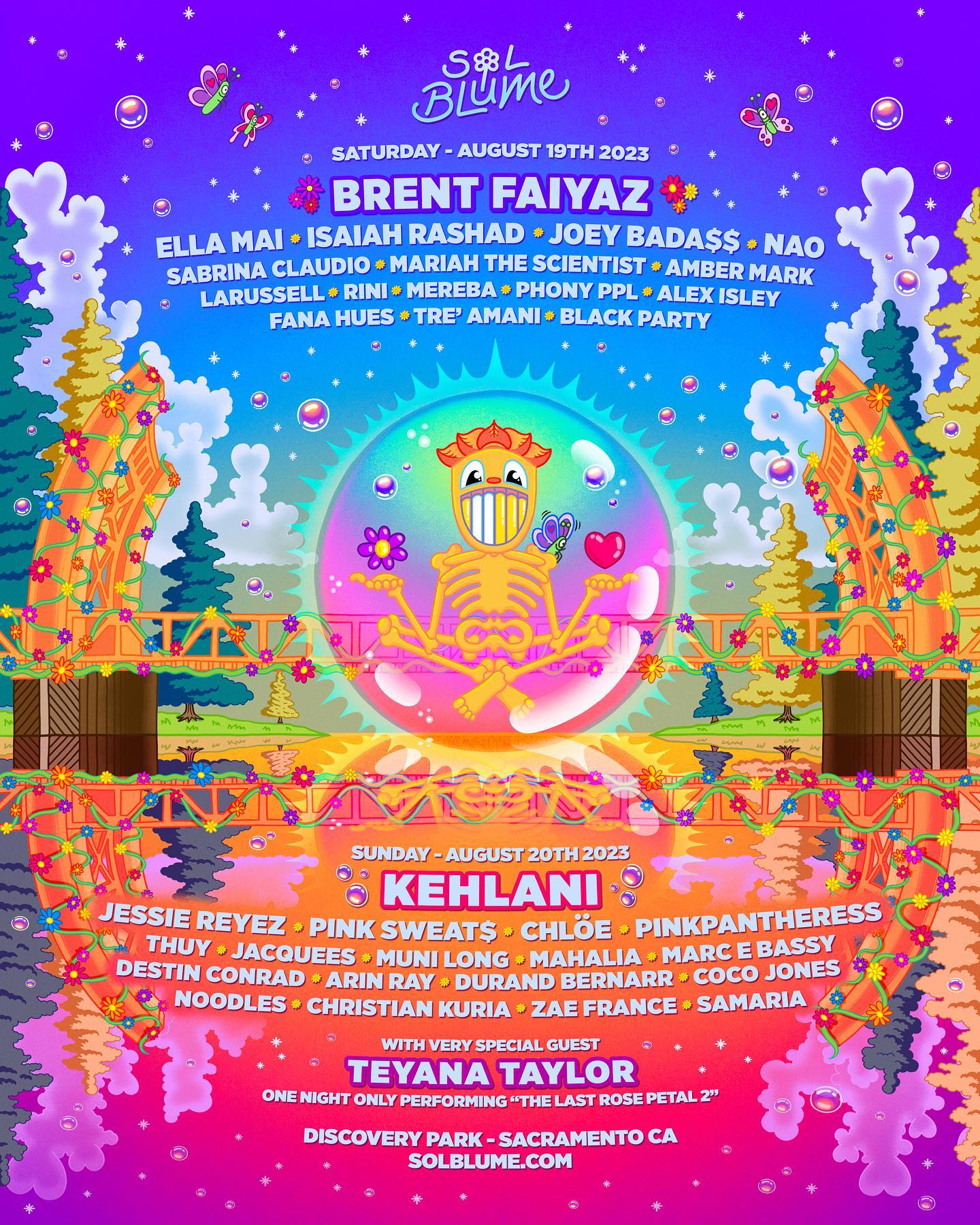 Originally scheduled for late April, the festival organizers made the tough decision to reschedule Sol Blume 2023 to August, ensuring a safer and more enjoyable experience for all attendees. With the lineup now enriched by the addition of P-Lo, Kalan.FrFr, and Zyah Belle, Sol Blume promises an eclectic celebration of music and culture, making it a must-attend event for music enthusiasts of all genres.