Beyond The Valley, one of Australia's most anticipated music festivals, is set to make a triumphant return in 2021 with a thrilling lineup of artists. The festival, which will be reimagined as a 2 Day inner-city event called Beyond The City, is adapting to the challenges posed by the ongoing Covid-19 pandemic.
Taking place on the 30th and 31st of December, the festival will be held at the iconic Sidney Myer Music Bowl & Kings Domain in Melbourne, offering festival-goers a unique and vibrant experience against the backdrop of the city skyline.
The carefully curated lineup is brimming with talent, featuring an impressive array of artists spanning various genres. Attendees can look forward to captivating performances from the likes of Pnau, Spacey Jane, Hayden James, Allday, Sycco, Lime Cordiale, Boo Seeka, Cosmo's Midnight, Jamesjamesjames, Mallrat, and many more.
Presale tickets for Beyond The City will be available starting from 10th November, offering early access to secure a spot at this highly anticipated event. General admission tickets will go on sale the following day, 11th November, ensuring that music lovers have the opportunity to experience the best of Beyond The Valley.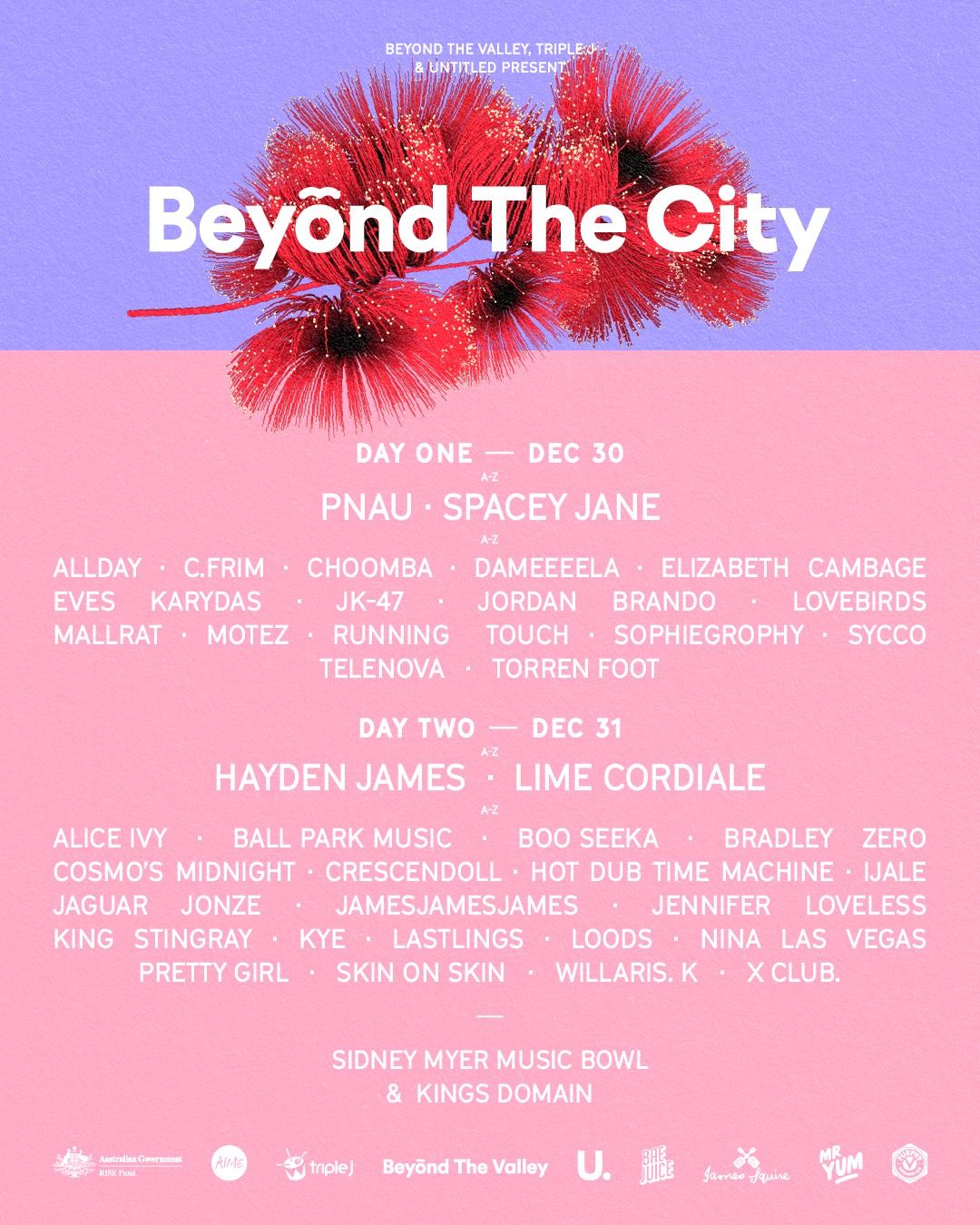 Organised by the renowned Untitled Group, Beyond The Valley continues to push boundaries and deliver unforgettable experiences for festival enthusiasts. With its new inner-city format and an impressive lineup of artists, Beyond The City promises to be an exciting way to celebrate the end of the year and welcome the new one with music, energy, and unforgettable moments.