The anticipation for Clearly Music, Arts & Wellness Festival 2023 is building as the event adds another exciting dimension to its already impressive lineup. Today, it has been announced that the legendary Peter Garrett & The Alter Egos will be gracing the stage as a special guest performer.
Known for his dynamic stage presence and iconic contributions to Australian music, Peter Garrett's inclusion is set to elevate the festival experience even further. Attendees can now look forward to a captivating performance from the former Midnight Oil frontman alongside a diverse array of talents.
The festival, scheduled for November 11th at Kiama Showground, NSW, boasts an impressive lineup featuring Xavier Rudd, Skegss, Ruby Fields, Gretta Ray, Tyne-James Organ, Big Twisty & The Funknasty, and more.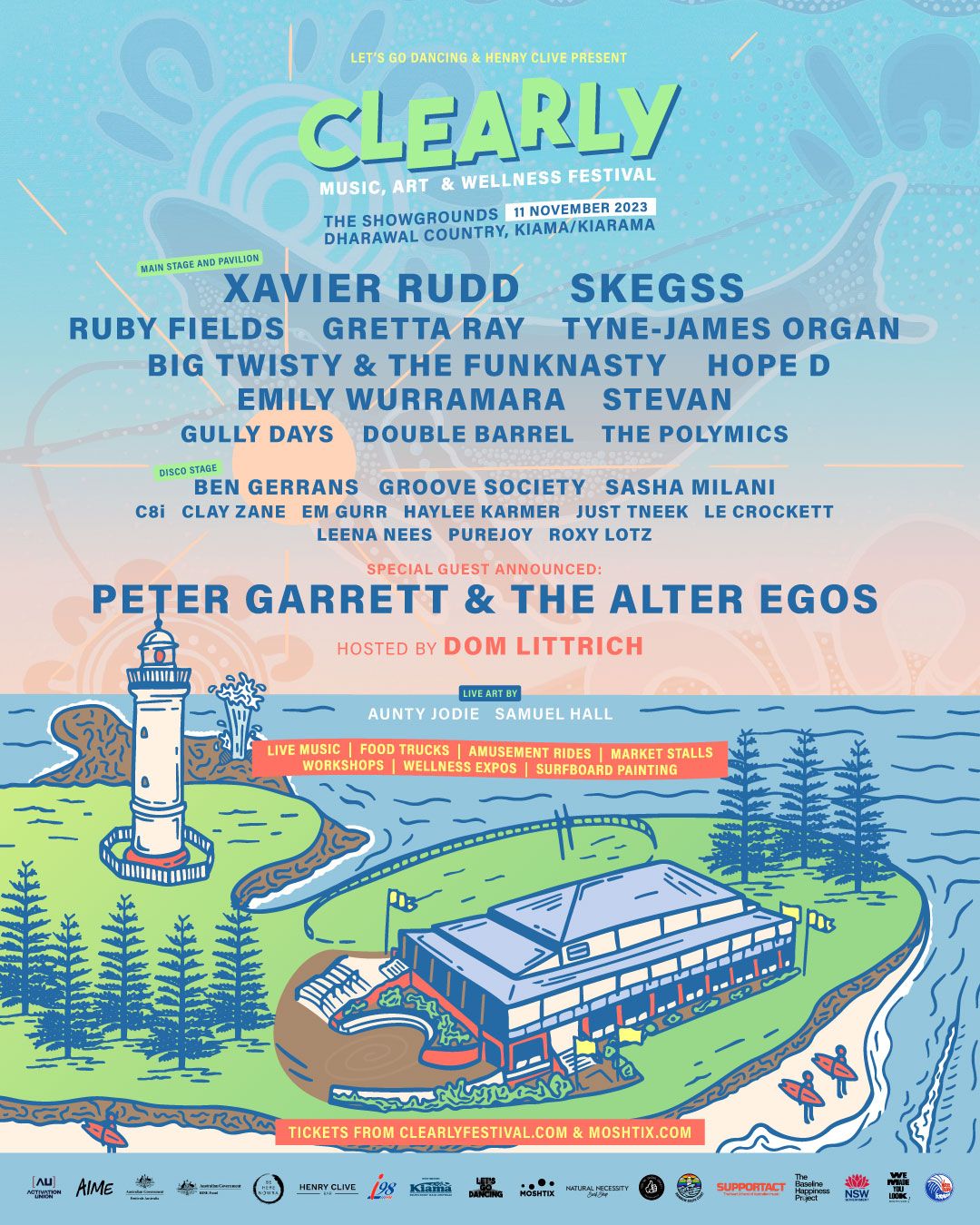 The release of the 3rd round of General Admission tickets for $129 offers music enthusiasts another chance to secure their spot at this much-anticipated event. Clearly Music, Arts & Wellness Festival 2023 promises a day of unforgettable music, arts, and holistic experiences that cater to the soul and senses alike.