Spring City 2023, the much-anticipated music festival set to grace The Domain in Auckland on November 25th, has just unveiled its exciting lineup, setting the stage for a day of unforgettable musical experiences. The festival's diverse roster promises to deliver a dynamic fusion of sounds, making it a must-attend event for music enthusiasts.
Headlining the festival is the renowned New Zealand group L.A.B, known for their genre-blending style that effortlessly traverses reggae, electronic, and soulful elements. Joining them is the iconic Australian electronic duo The Avalanches, whose innovative soundscapes have garnered them a dedicated global following.
Further enriching the lineup are emerging talents like Joy (Anonymous), Foley, Beccie B, Hotel Tropic, and MissB. These rising stars promise to contribute their unique musical flair, adding a fresh and vibrant dimension to the festival's overall atmosphere.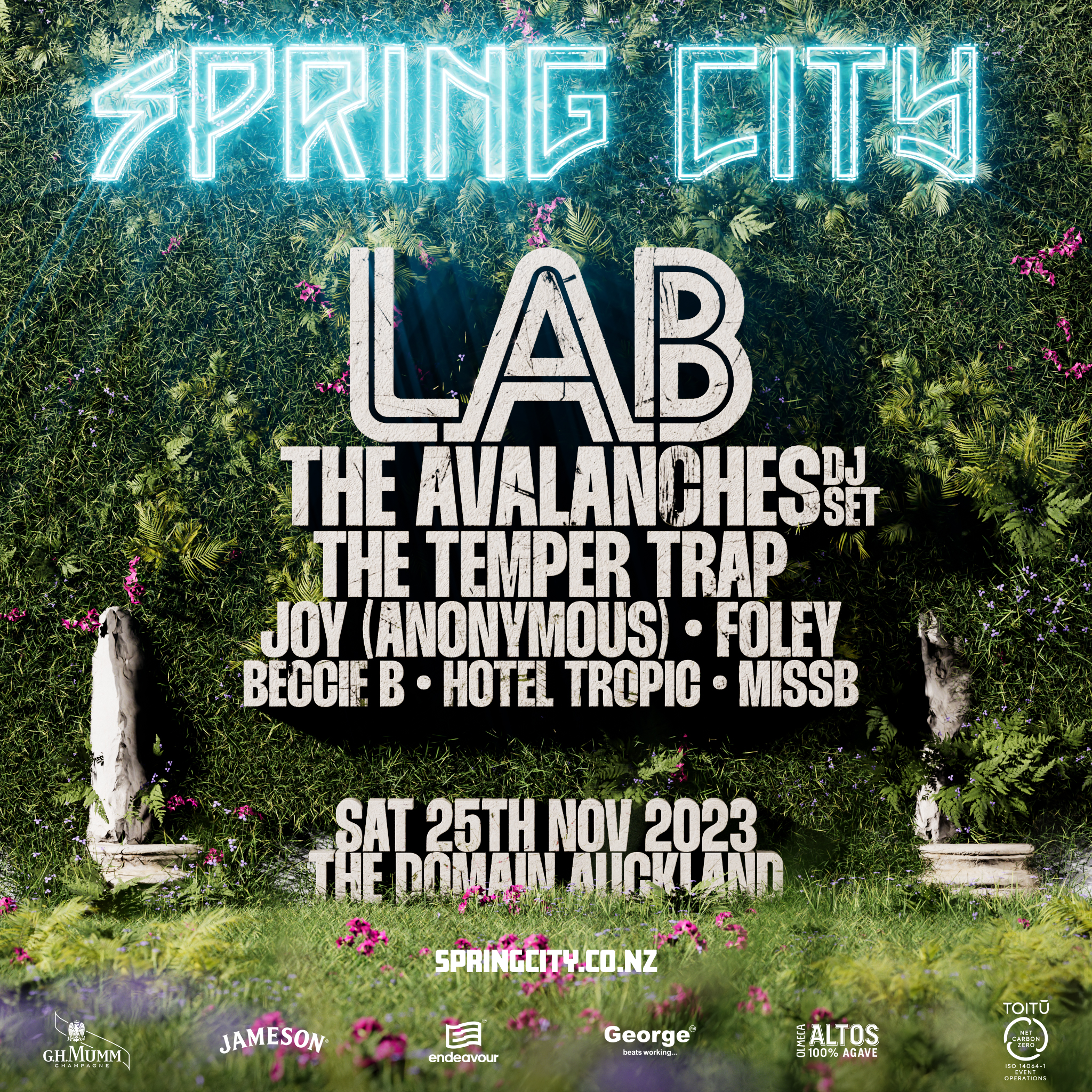 As Spring City 2023 gears up for its November date, music lovers can anticipate an electrifying day of live performances, creative expression, and shared moments.