Surfers Paradise, Gold Coast QLD is gearing up for an unforgettable musical experience as Springtime Festival 2023 announces the release of its highly anticipated set times. From September 1st to 3rd, music enthusiasts can revel in a diverse lineup featuring an array of talent across various genres.
With an impressive roster of 31 artists, Springtime Festival promises an electrifying atmosphere that caters to music lovers of all tastes. The festival showcases both established and emerging acts, making it a perfect platform to discover new sounds and immerse oneself in the vibrant music scene.
Headlining the festival are Bag Raiders, Benee, and Matt Corby, ensuring attendees will be treated to captivating performances from some of the industry's finest. Complemented by the likes of Boo Seeka, Sycco, Grentperez, Mitch Santiago, and Eliza & The Delusionals, the lineup promises an eclectic fusion of sounds that will keep the energy soaring throughout the event.
The best part? Springtime Festival 2023 is completely free, making it a fantastic opportunity for music enthusiasts to come together and celebrate their shared passion without any financial barriers.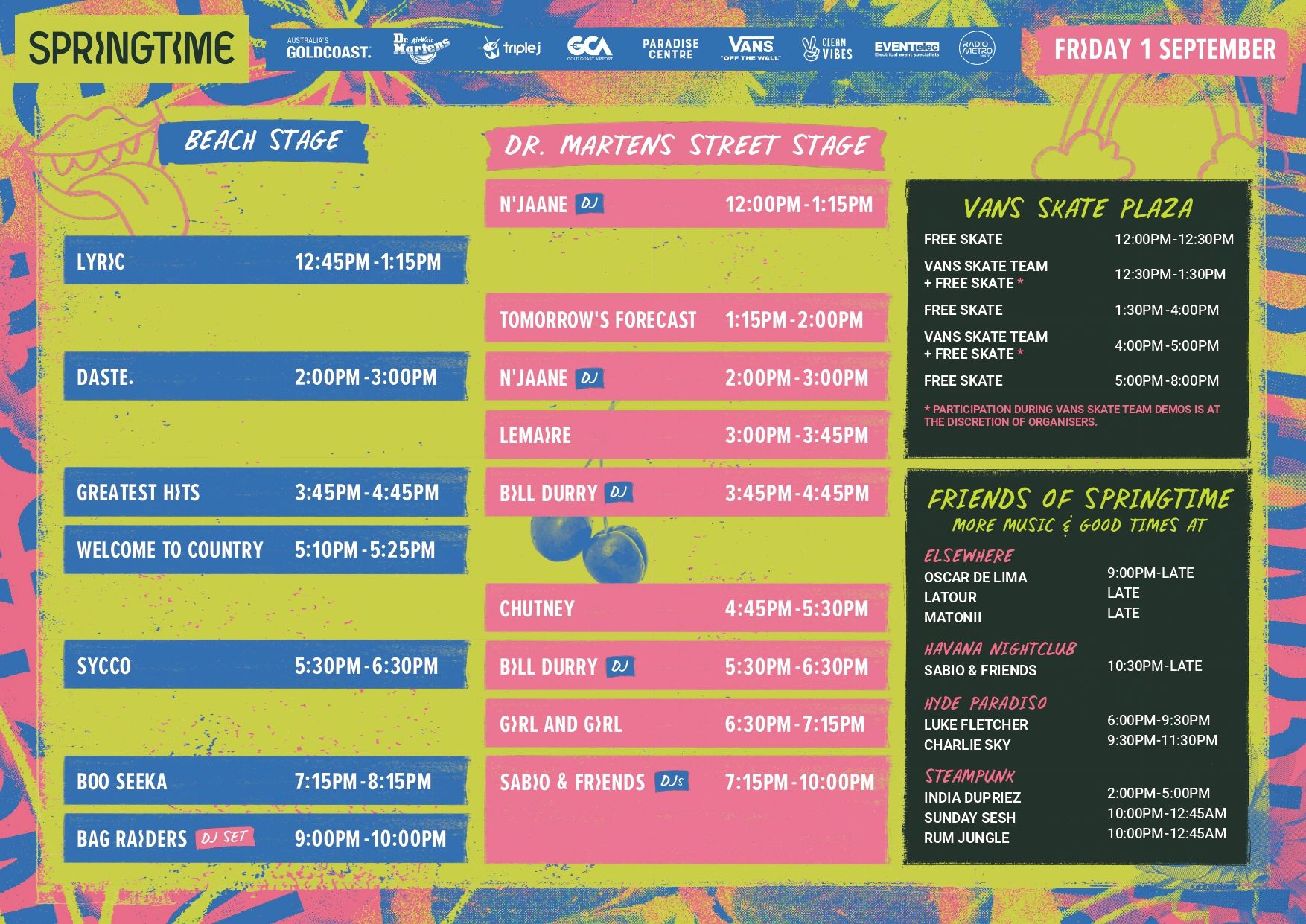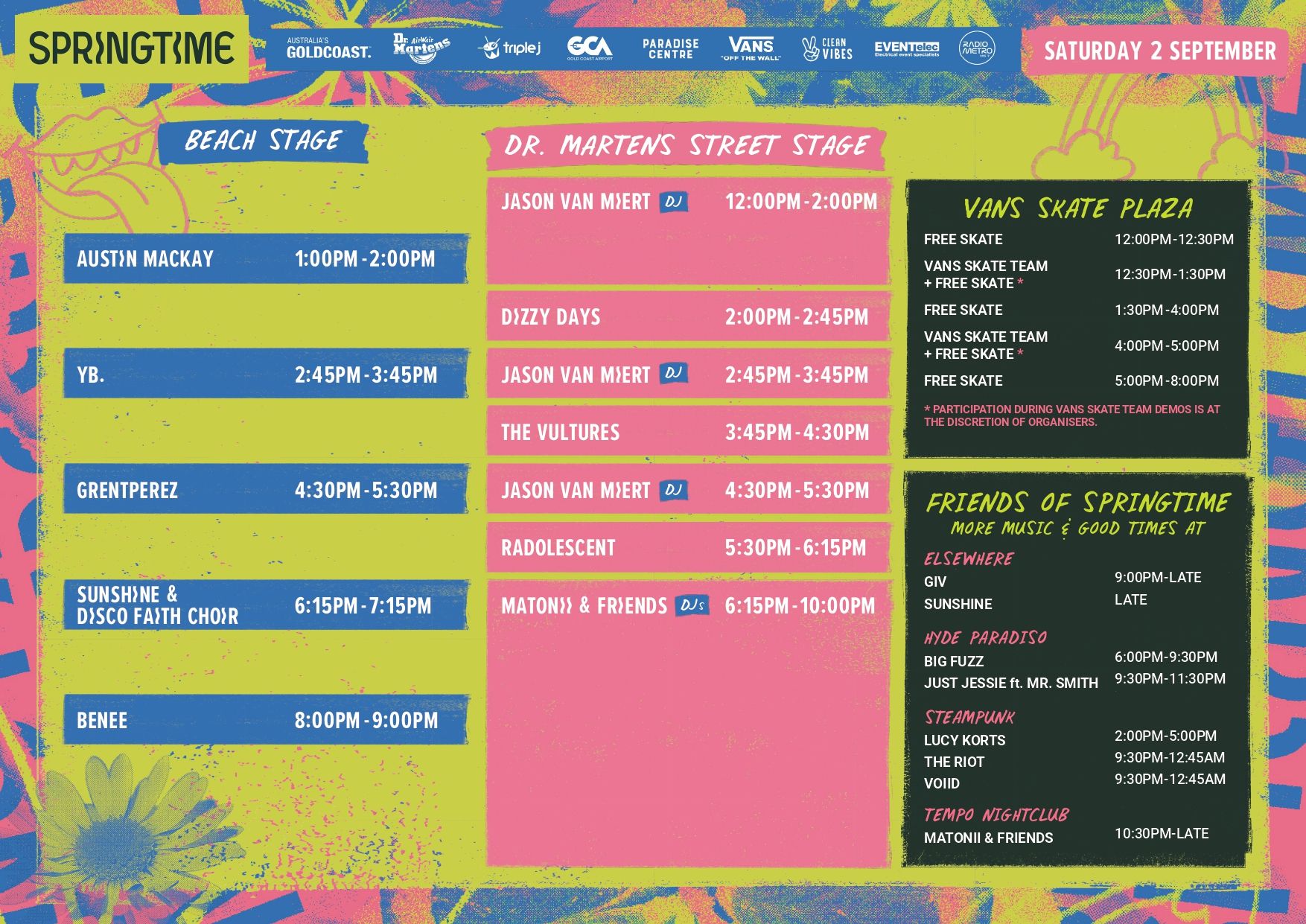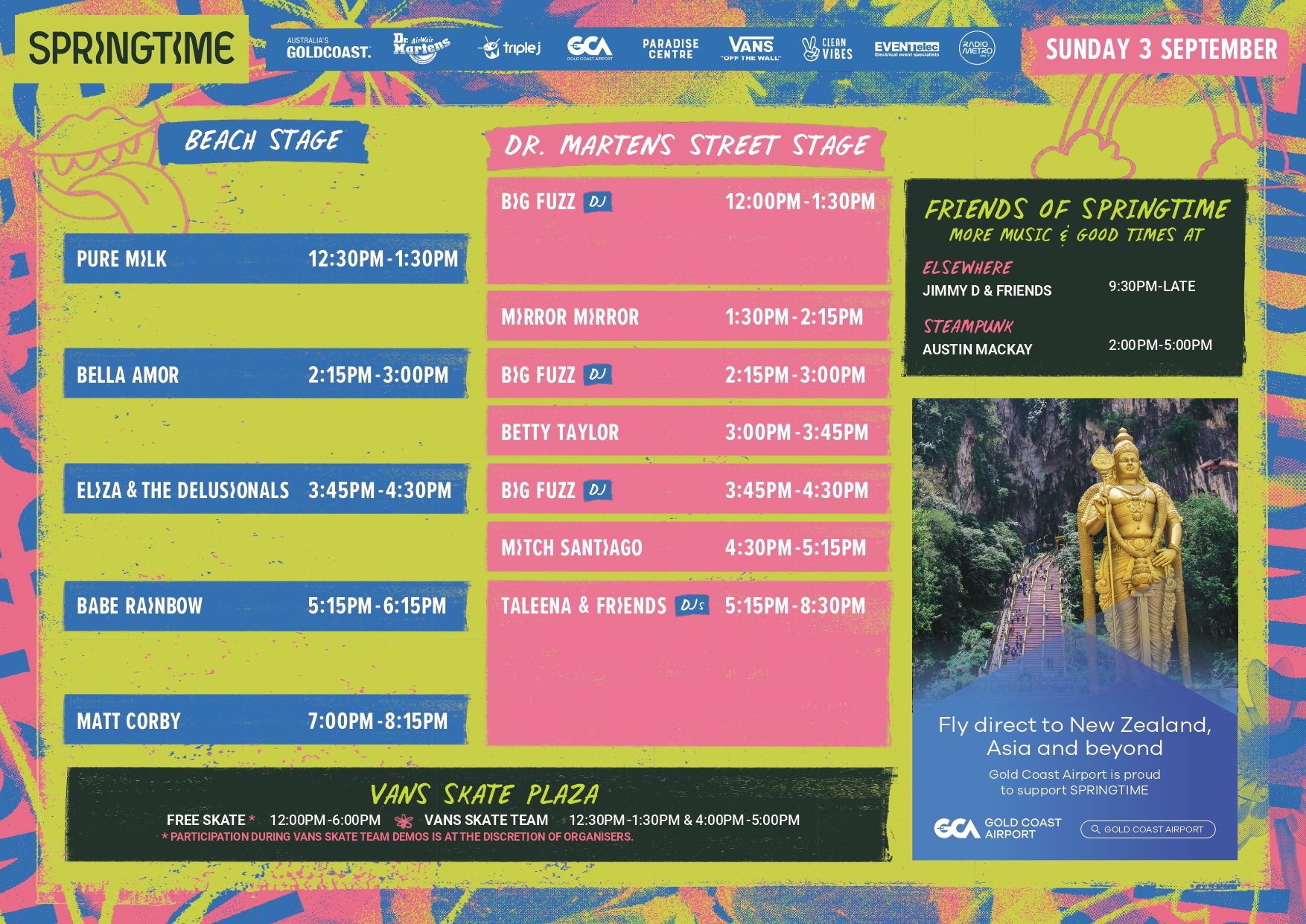 As the Gold Coast prepares to come alive with the rhythm and melodies of Springtime Festival, attendees can anticipate a seamless festival experience with the release of set times, ensuring they don't miss a single beat. Whether you're a seasoned festival-goer or a newcomer to the scene, Springtime Festival promises an unforgettable celebration of music and community.