Strawberry Fields, the highly anticipated music and arts festival set against the picturesque backdrop of Murray River in Tocumwal, NSW, has just announced its stellar lineup for 2023. With an eclectic mix of renowned DJs and captivating live performances, this year's festival promises to be an unforgettable experience for music lovers.
Leading the pack of talented artists are DJ Seinfeld, known for his mesmerizing sets that effortlessly blend house and techno, and Eli & Fur, the dynamic duo celebrated for their infectious deep house grooves. Joining them on the bill are Moktar, Pretty Girl, Stum, Todd Terje, Wax'o Paradiso, In2stellar, and many more, each bringing their unique sounds to the Strawberry Fields stage.
But the excitement doesn't stop there. The festival will also feature captivating live performances from the likes of Big Wett, Booka Shade, Children of Zeus, Joy (Anonymous), Oden & Fatzo, Slowmango, and a plethora of other talented acts. With a diverse range of genres represented, attendees can expect a vibrant and immersive musical experience that transcends boundaries.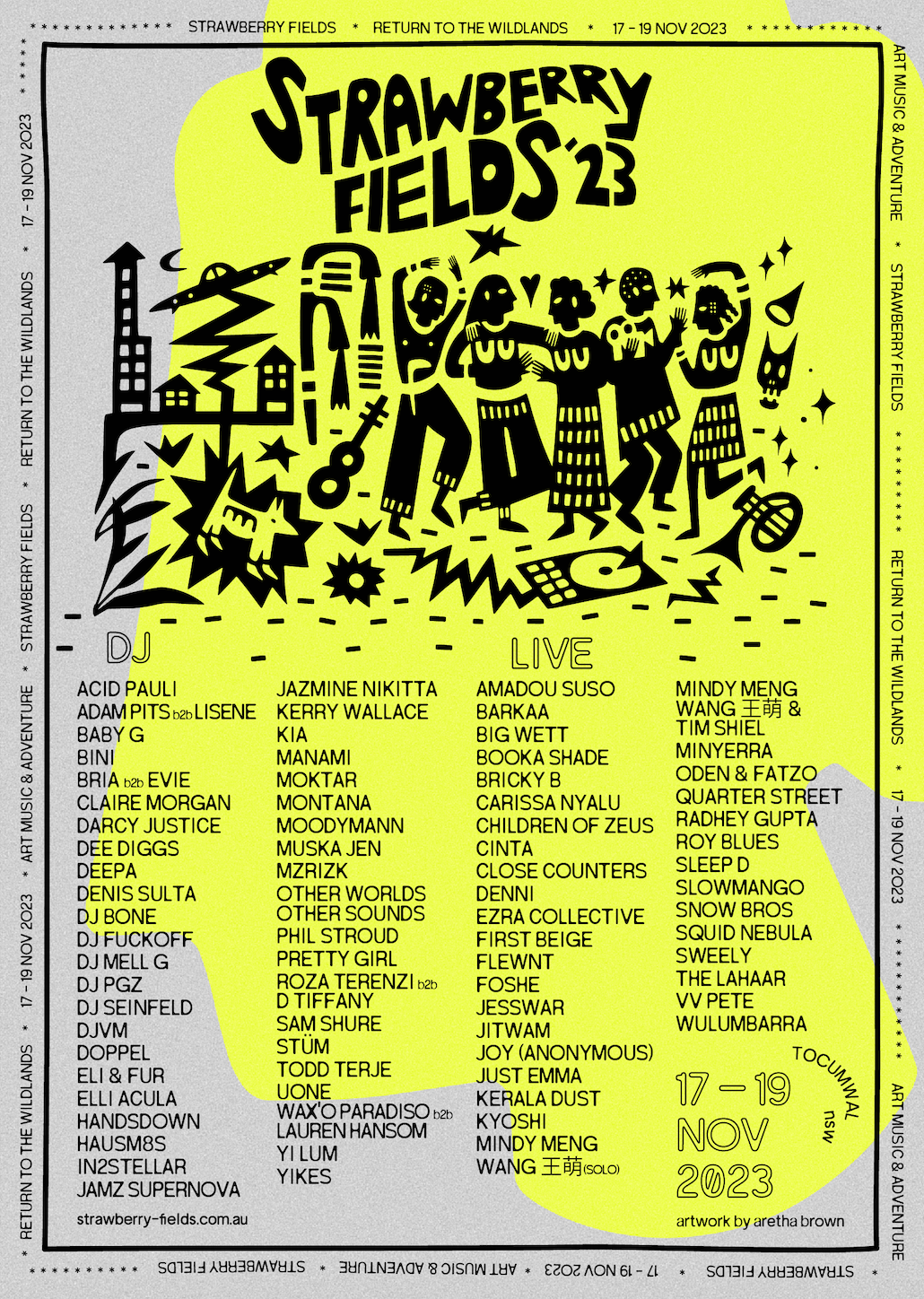 Prepare to be enchanted as Strawberry Fields transports you to a realm of sonic bliss, uniting music lovers in a celebration of creativity, community, and the power of live performance.