The anticipation is building as the SugarDrop Festival 2023 gears up to sweeten up Mackay, Queensland, on September 16th at The Metropolitan Hotel. With an enticing lineup featuring Tia Gostelow, Peach Fur, Jem Cassar-Daley, Mt. Nadir, Inside Lane, Clovr, and Pacey, music lovers are in for a treat. Now, the excitement reaches a new level as the festival organizers have just released the set times for this one-of-a-kind event.
From the enchanting melodies of Tia Gostelow to the high-energy performances of Peach Fur and the soulful tunes of Jem Cassar-Daley, there's a wide range of musical experiences awaiting the SugarDrop Festival crowd. With set times now in hand, attendees can plan their day, ensuring they don't miss a beat of this musical extravaganza.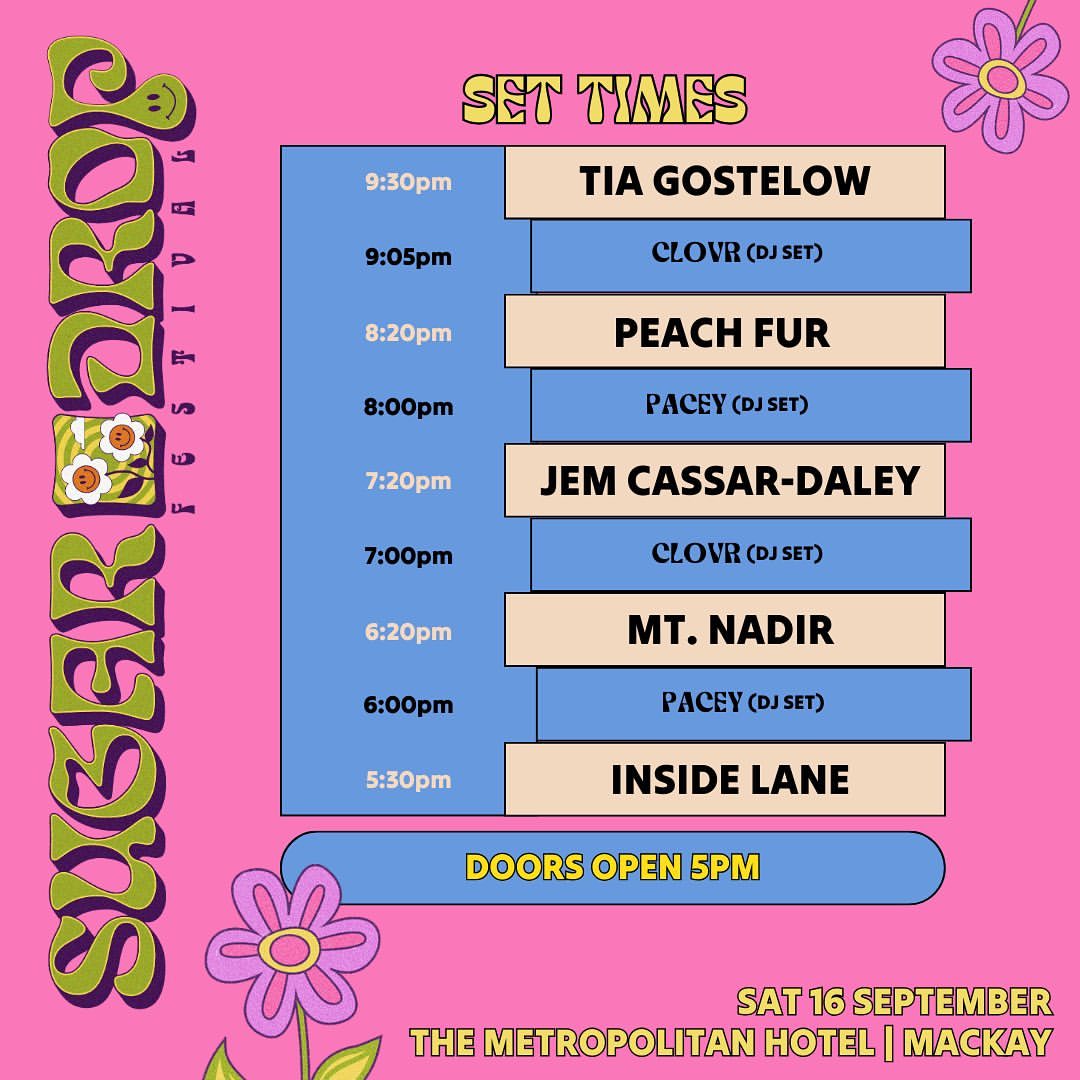 General admission tickets for SugarDrop Festival 2023 are available for just $51, making it an accessible and enticing option for music enthusiasts. SugarDrop Festival 2023 is just around the corner, and it's shaping up to be an event you won't want to miss.