Sugardrop Festival 2023, scheduled for the 16th of September at The Metropolitan Hotel in Mackay, has seen a change in plans due to unforeseen circumstances. The anticipated performance by The Terrys, a highlight of the festival, unfortunately had to be canceled due to their ongoing European tour commitments.
In addition to this lineup adjustment, there has been an update regarding the festival's venue. Originally set to take place at Harrup Park, the event will now be held at The Metropolitan Hotel, promising a unique and vibrant atmosphere for festival-goers.
Despite the change in performers and venue, Sugardrop Festival's lineup remains an exciting ensemble of talent. Attendees can still look forward to performances by Tia Gostelow, Peach Fur, Jem Cassar-Daley, Mt. Nadir, Inside Lane, Clovr, and Pacey, ensuring a diverse and captivating musical experience.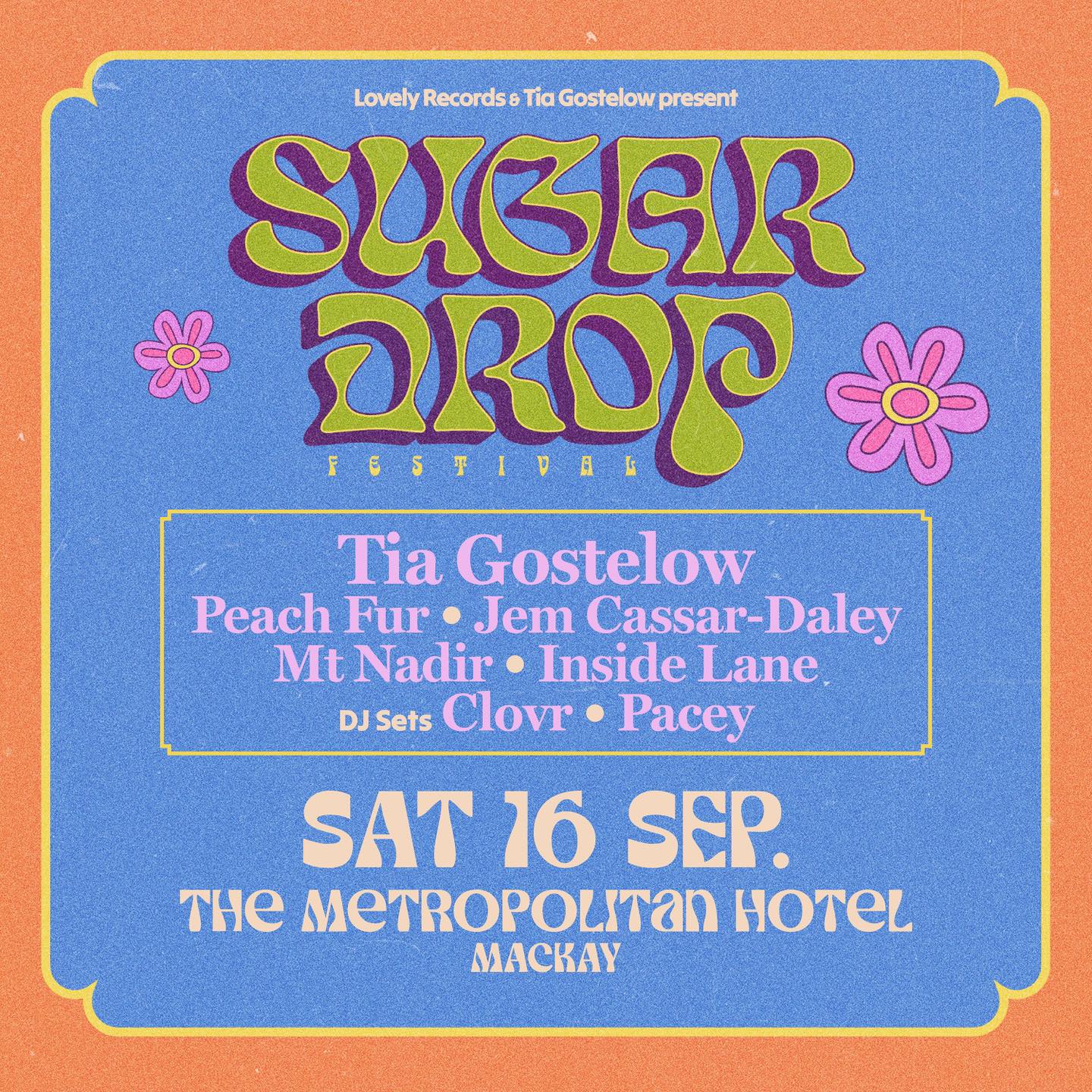 Organisers of Sugardrop Festival express their regret for any inconvenience caused by these changes and remain committed to delivering an unforgettable event. The festival is dedicated to celebrating music, community, and creativity, and the adjustments made underscore the team's determination to provide an exceptional experience for all attendees.