Sugardrop Festival is back for its highly anticipated second edition, and the lineup announcement has music enthusiasts buzzing with anticipation. Presented by Lovely Records and Tia Gostelow, this year's event on September 16th at Harrup Park in Mackay promises an unforgettable experience.
The festival will be headlined by the infectious indie-pop duo, The Terrys, alongside the soulful and acclaimed artist Tia Gostelow. Joining them on stage will be Peach Fur, known for their energetic surf rock sound, and country music sensation Jem Cassar-Daley. Adding to the diverse lineup are Mt. Nadir with their raw alternative rock sound, Inside Lane's catchy indie rock melodies, and the mesmerizing electronic beats of Clovr. Rounding off the roster is the rising star Pacey, whose soulful ballads are sure to captivate the audience.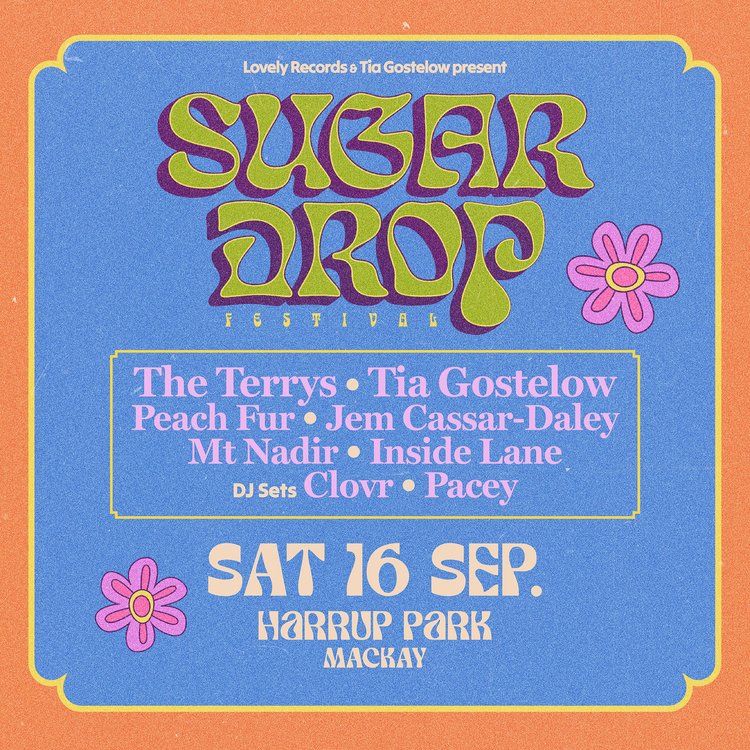 First release tickets are already on sale, so grab yours quickly before they sell out. Sugardrop Festival 2023 promises a day filled with incredible music and an amazing atmosphere. Don't miss out on this extraordinary event!