In a recent announcement, Sziget Festival 2023 amplified their stellar lineup by adding 43 new local acts. The Budapest-based festival, set on the beautiful Óbuda Island from the 10th to the 15th of August, is proving its commitment to showcasing the best of local Hungarian talent alongside international music heavyweights.
Among the newly announced artists, attendees can look forward to performances by the likes of HOT X, Anima Sound System, The Devil's Friends, And/Or, and Ivan & The Parazol. These acts join an already impressive roster that boasts globally acclaimed artists such as Billie Eilish, David Guetta, Florence + The Machine, Imagine Dragons, Lorde, Macklemore, Mumford & Sons, Sam Fender, and more.
Sziget Festival is renowned for its unique blend of music, art, and culture, attracting festival-goers from all over the world. Now, with the addition of these local acts, the 2023 edition is shaping up to be an unmissable event.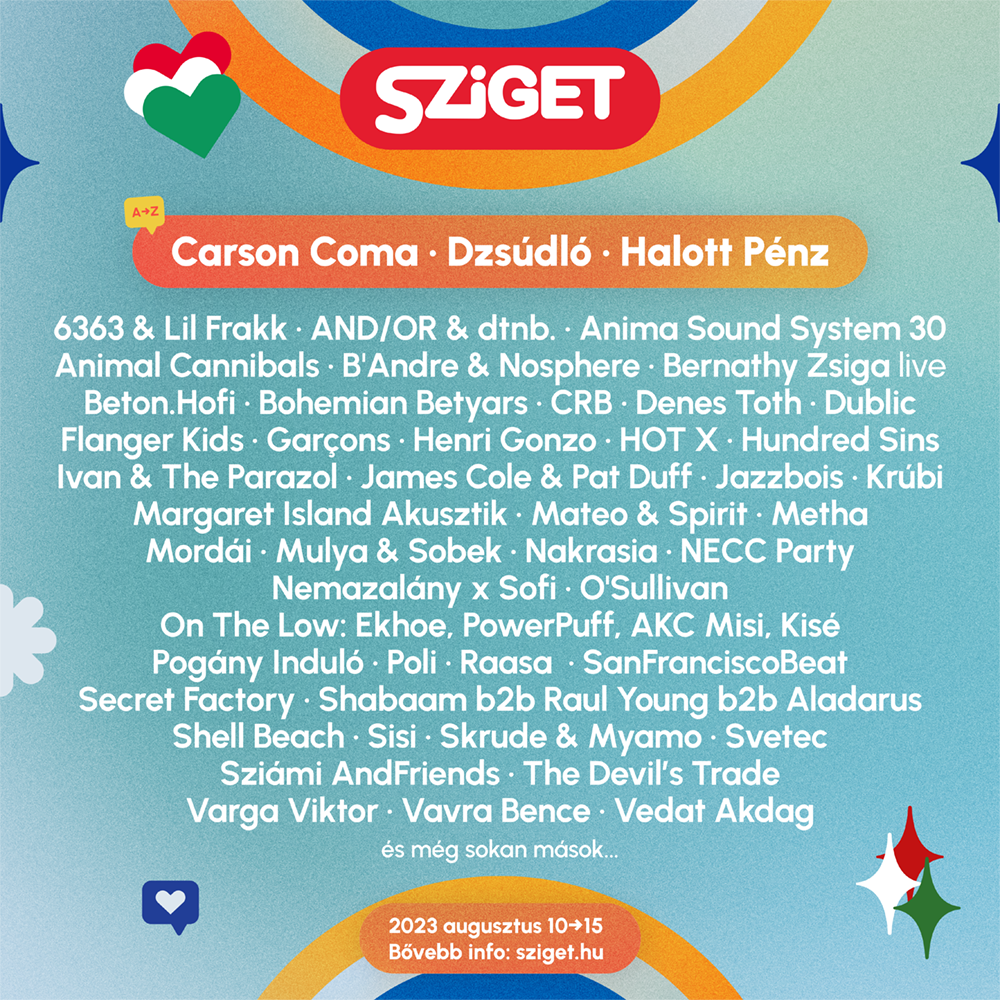 If you have not secured your tickets yet, there is no time like the present. Tier 5 Tickets are currently on sale with 6-Day GA Tickets going for €365.00 and 6-Day VIP Tickets at €585.00. This is your chance to witness a blend of international stars and local heroes on the vibrant and eclectic stages of Sziget 2023. Grab your tickets now and join the party on Óbuda Island this August.