As The Ohana Fest 2023 draws nearer, music enthusiasts are eagerly counting down the days until they can immerse themselves in the magic of Doheny State Beach, Dana Point CA, from September 29th to October 1st. To help festival-goers make the most of their experience, organizers have now released the official set times for the event.
With a lineup that boasts headliners like The Killers, HAIM, Eddie Vedder, The Chicks, Foo Fighters, Pretenders, and more, The Ohana Fest promises a diverse and electrifying range of musical performances. Now, with the unveiling of the set times, attendees can plan their perfect festival itinerary.
Whether you're eager to catch your favorite bands, discover new artists, or simply soak in the festival atmosphere, the set times provide the framework for an unforgettable weekend by the beach.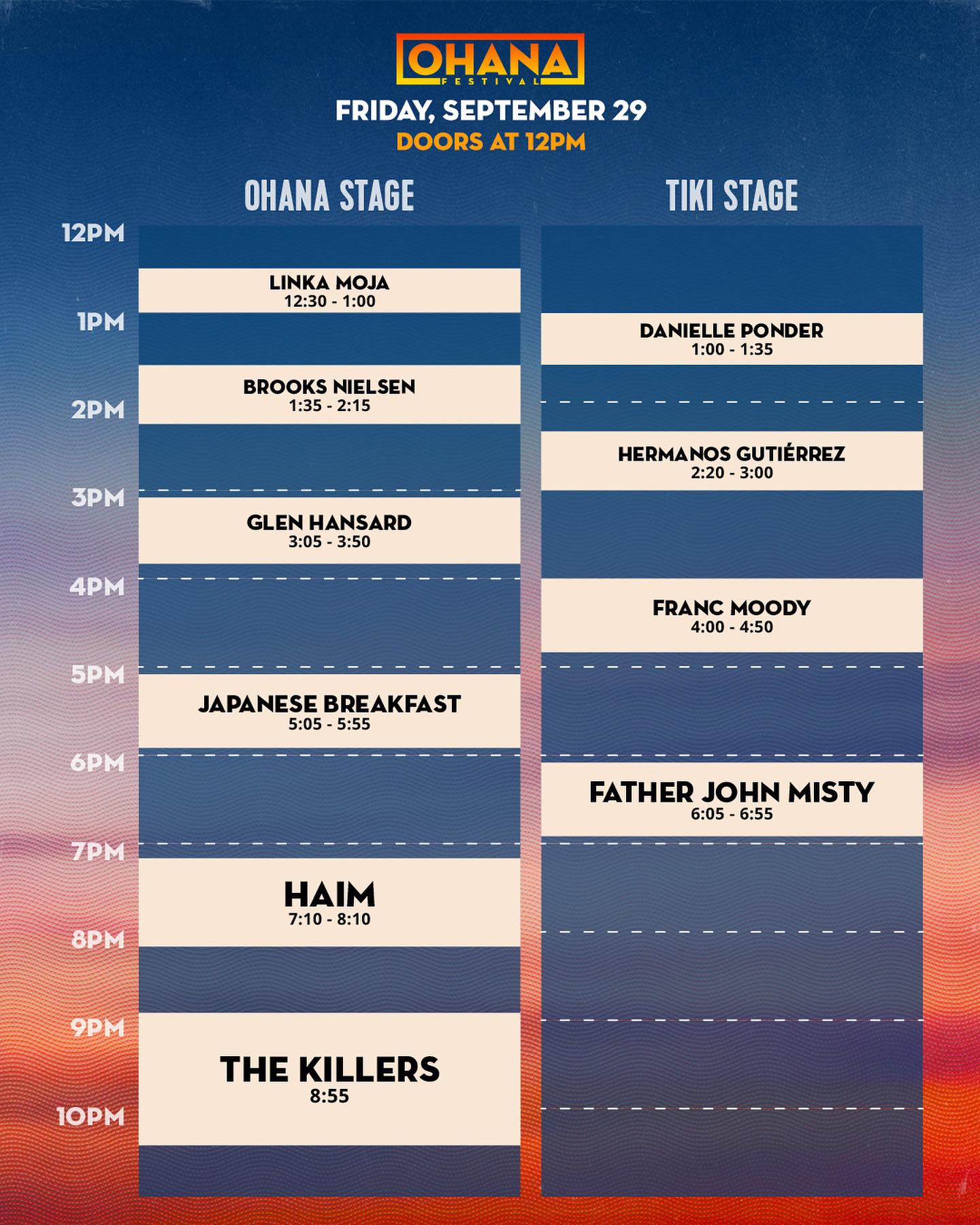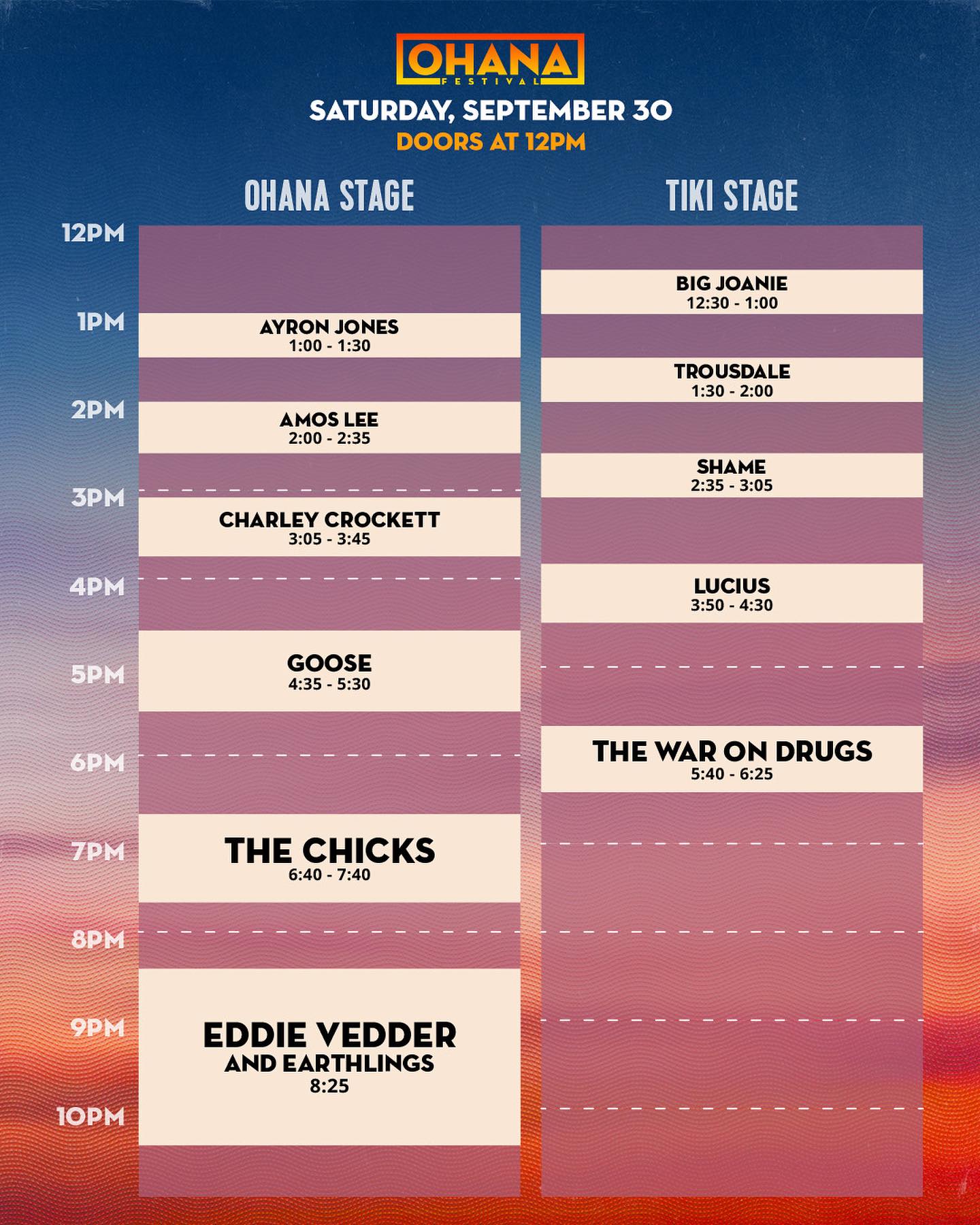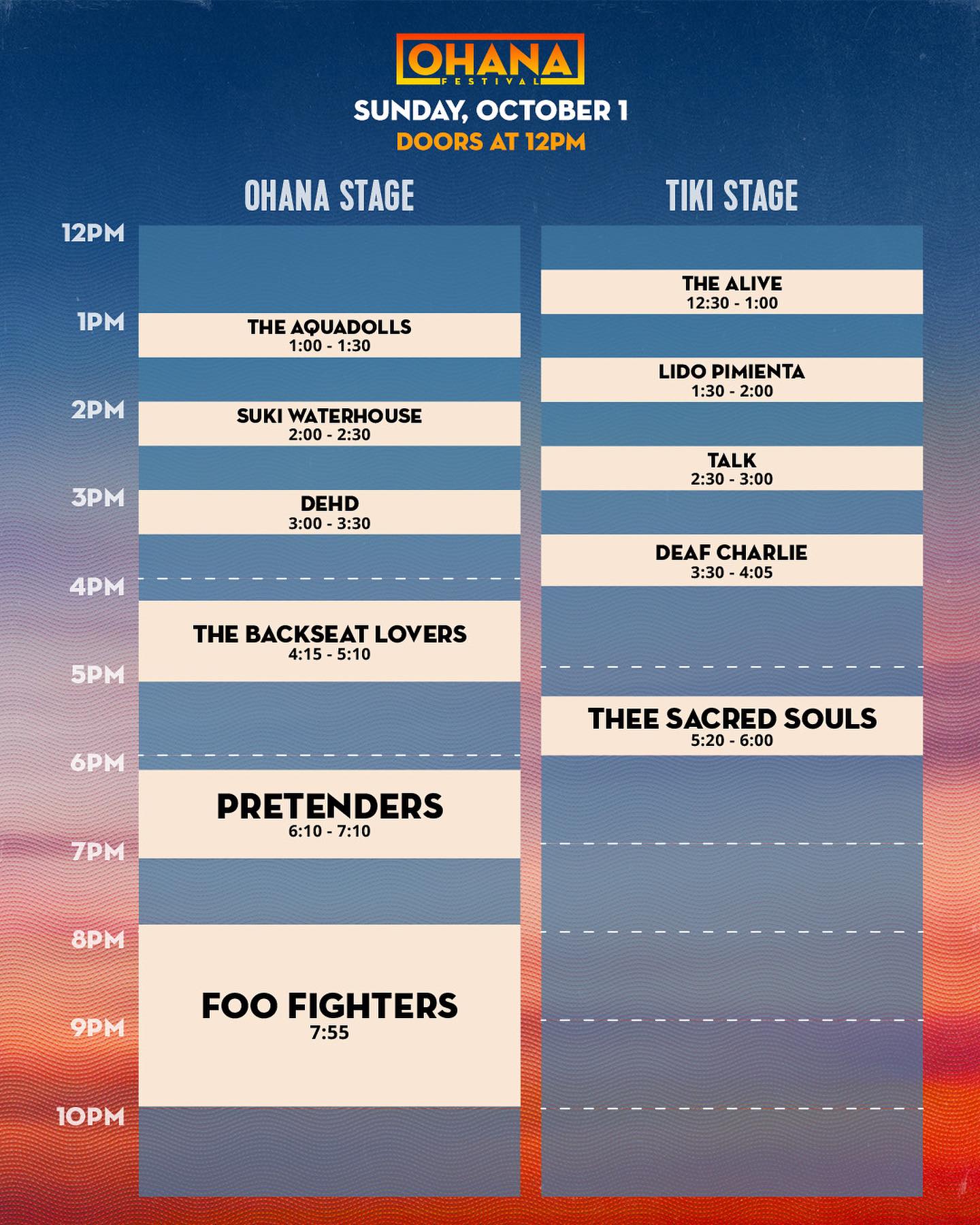 From daytime tunes to evening melodies, The Ohana Fest 2023 is shaping up to be a music lover's paradise. So, get ready to dive into the festival schedule and make the most of every moment in this coastal oasis.