The coastal haven of Pambula Beach, NSW, is set to come alive with melodies and beats as Wanderer Festival 2023 unveils its highly anticipated set times. From September 29th to October 1st, this idyllic location will be transformed into a haven for music enthusiasts and festival-goers alike.
With a lineup that boasts an impressive array of talent, including The Jungle Giants, Ocean Alley, Thelma Plum, Django Django, Kim Churchill, Sampa The Great, Northeast Party House, Teen Jesus & The Jean Teasers, and more, the festival promises an eclectic range of sounds to captivate every musical palate.
As the event draws nearer, the release of the set times brings the festival experience one step closer to reality. Attendees will now be able to meticulously plan their days, ensuring they don't miss out on a single beat from the 50 total artists scheduled to grace the stages.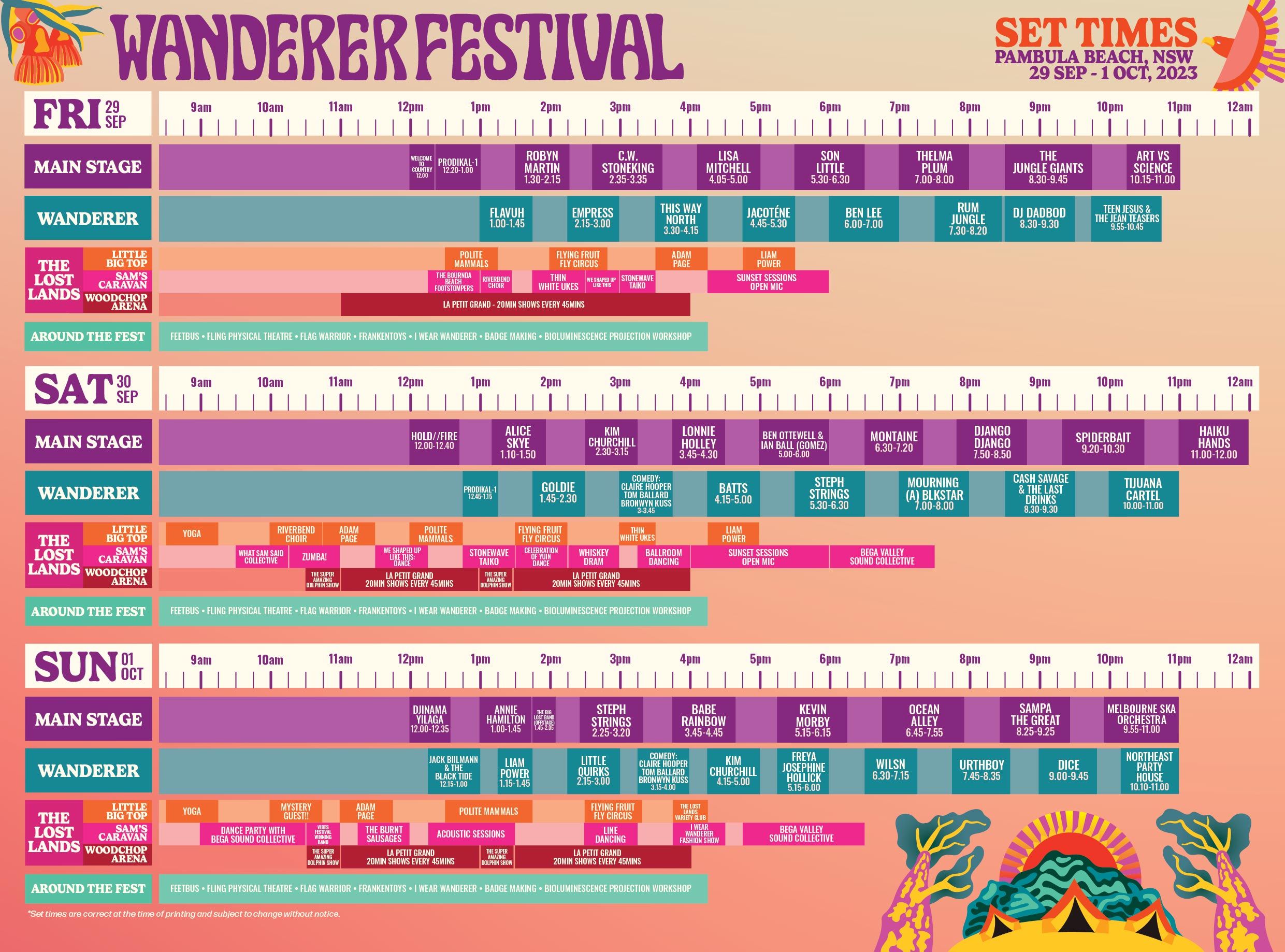 With the stunning backdrop of Pambula Beach and a lineup that reads like a who's who of musical excellence, Wanderer Festival 2023's set times announcement heralds a weekend of captivating performances, shared moments, and a celebration of the magic that only live music can bring.