Hidden Valley, the much-anticipated music festival set to take place on 27th December 2023 at Matakana Country Park, New Zealand, has announced its impressive lineup. Headlining the event are renowned artists Wilkinson, Channel Tres, and Hedex, promising an unforgettable experience for music enthusiasts.
In addition to the headliners, Hidden Valley will showcase an array of international talents, including Goddard, Hamdi, Kettama, Taylah Elaine, and 333 Below. These artists bring their unique sounds and diverse styles to the stage, further enriching the festival experience.
Supporting the international acts, a talented lineup of local artists will grace the stages of Hidden Valley. Audiences can look forward to electrifying performances by Abeiku, Bavhu, Elipsa, Fovos, Groovy T, Half Queen, Kayes, Sin, Syrup, Tizza, and more. These homegrown talents represent the thriving music scene in New Zealand and are sure to captivate festival-goers with their distinct sounds and energetic performances.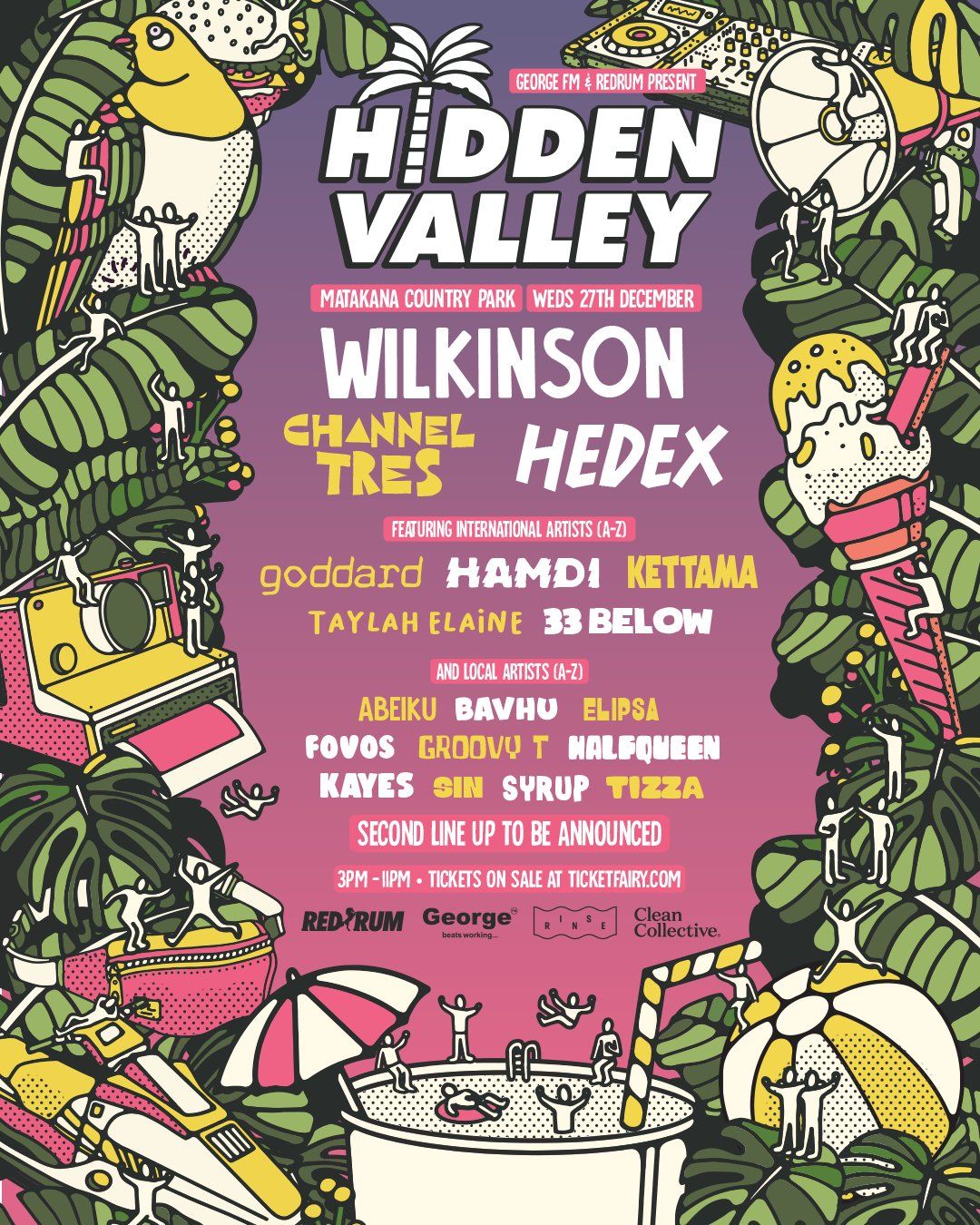 General Admission tickets for Hidden Valley will go back on sale next Monday, 17th August, at 10 am. With the lineup already generating significant buzz, it is advised to secure tickets promptly to avoid missing out on this extraordinary musical festival.