Music enthusiasts, mark your calendars for the Yours & Owls Festival 2023, set to be an unforgettable weekend of music and fun. Taking place at the picturesque University of Wollongong Grounds in New South Wales on the 14th and 15th of October, this festival has just raised the excitement level with the release of its set times and festival map.
The festival, known for its diverse and impressive lineup, boasts headliners like Flight Facilities, Pendulum, Golden Features, Chet Faker, Hilltop Hoods, and more. With an eclectic mix of genres and artists, there's something for every music lover.
Now, with the set times available, attendees can plan their festival experience down to the minute, ensuring they catch all their favourite acts and discover new ones. Additionally, the festival map provides a detailed layout of the venue, making it easy to navigate between stages, food stalls, and other attractions.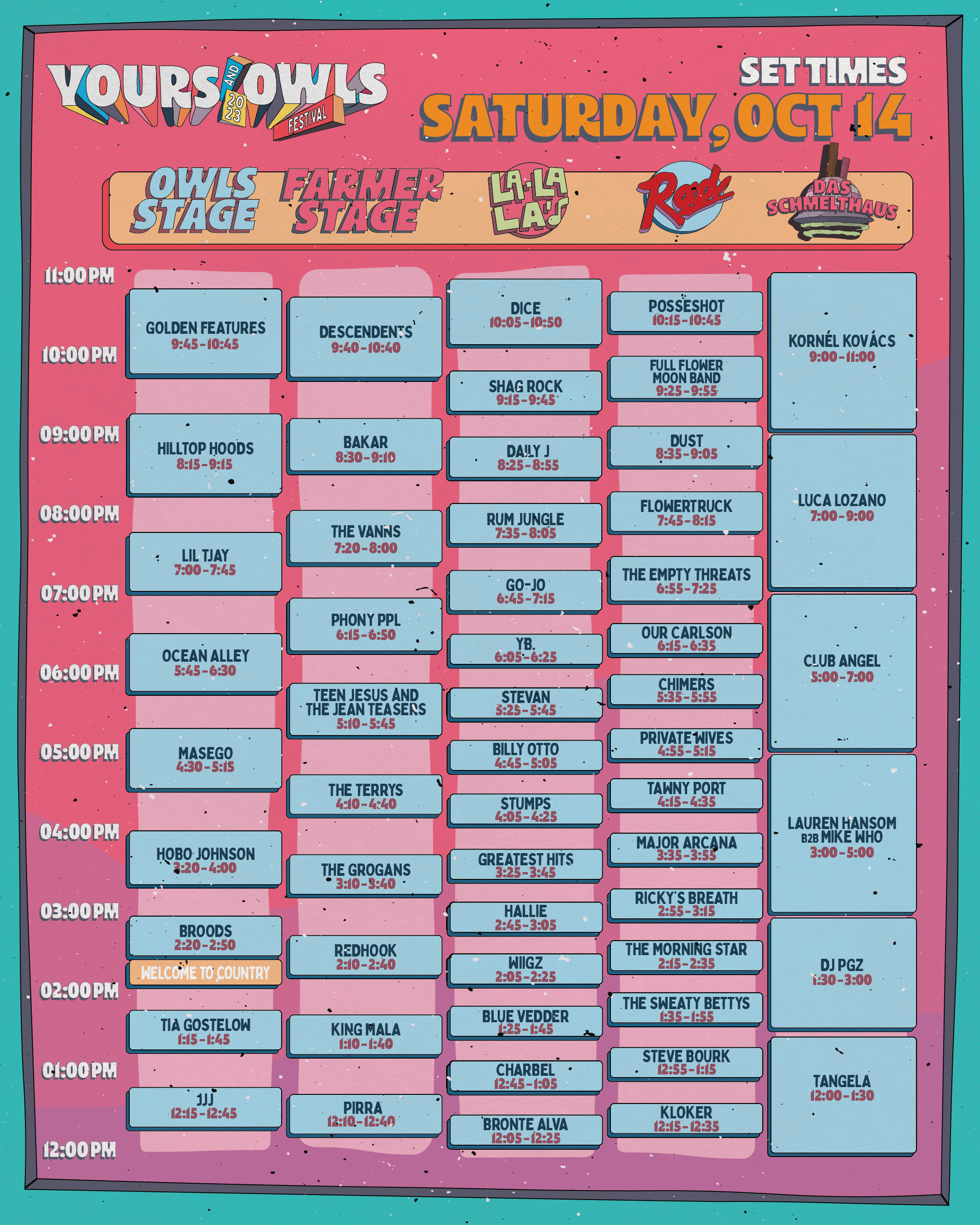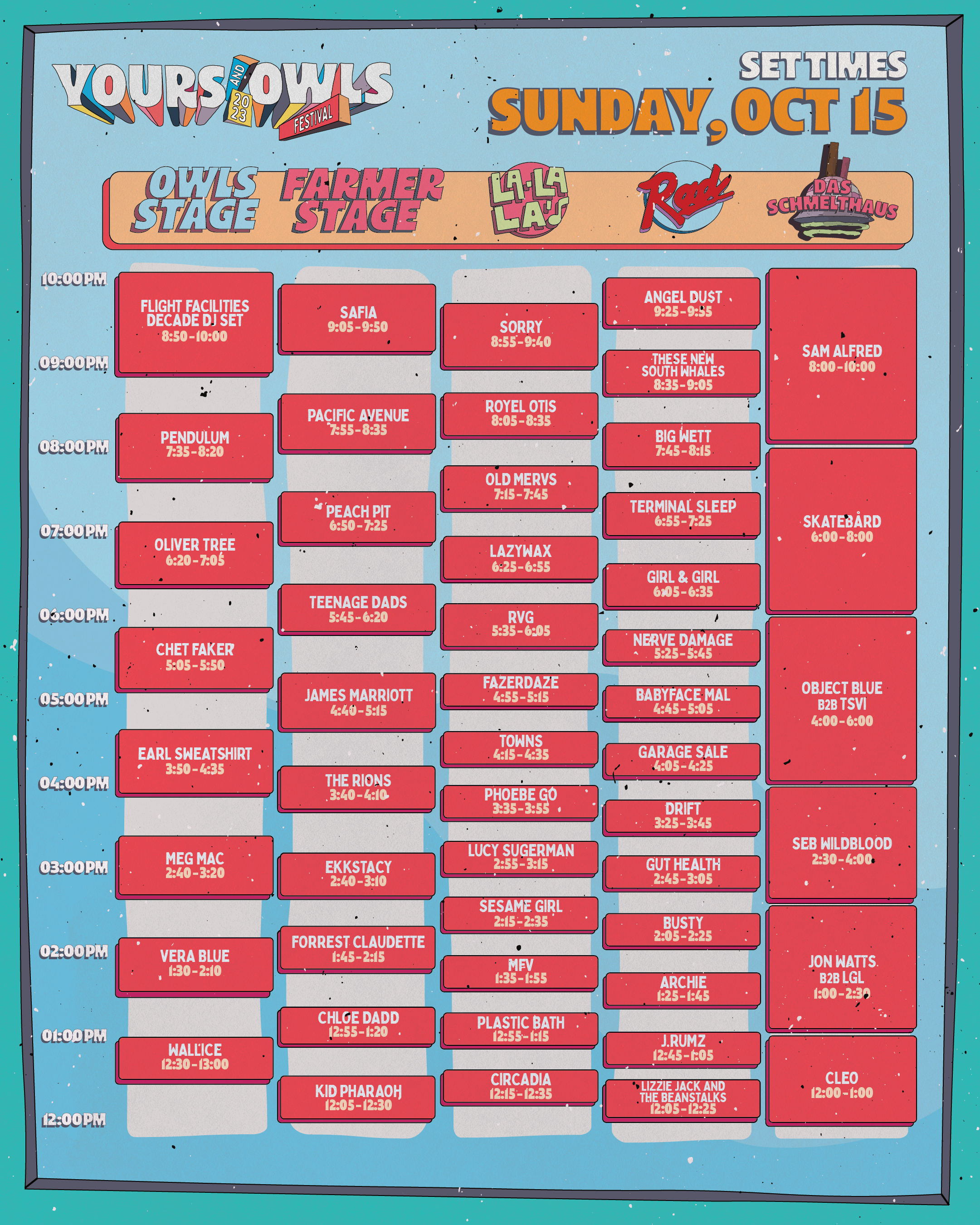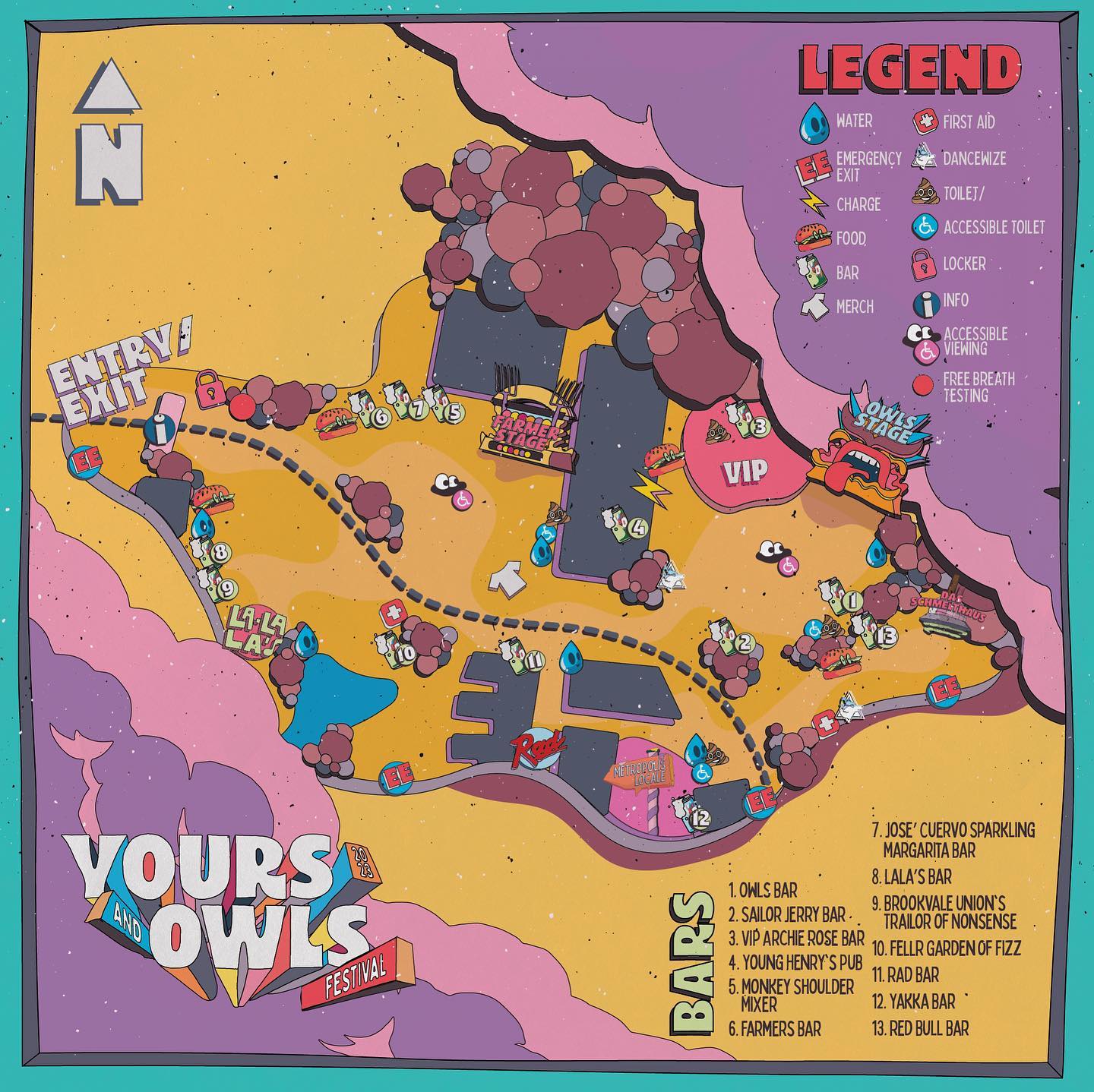 As the anticipation builds, tickets are already on sale. If you haven't secured yours yet, now is the time to do so. Yours & Owls Festival 2023 promises a weekend of musical magic in a stunning setting, and with the set times and map in hand, it's all systems go for an unforgettable experience.