Le Currents 2023, set to grace Riverside Park in Lake Taupo, New Zealand on the 27th of December, continues to shape up as an unmissable event. The festival has just added another exciting name to its already impressive lineup. Sublime with Rome, the iconic band known for their fusion of reggae, punk, and alternative rock, is now set to join the roster of talented performers.
The anticipation for Le Currents 2023 has been steadily building, with Ocean Alley, Coterie, Summer Thieves, Daily J, The Grogans, Masaya, Peach Milk, and more already slated to take the stage. Sublime with Rome's inclusion adds another layer of excitement, promising a diverse musical experience that spans across genres and eras.
Known for their hit songs like "Santeria" and "What I Got," Sublime with Rome's energetic and genre-blending performance is sure to resonate with festival-goers, elevating the festival's atmosphere to new heights. With the festival's 2nd release GA tickets already available for purchase at $139, music enthusiasts and festival lovers have another reason to secure their spot at this year-end celebration of music, culture, and togetherness.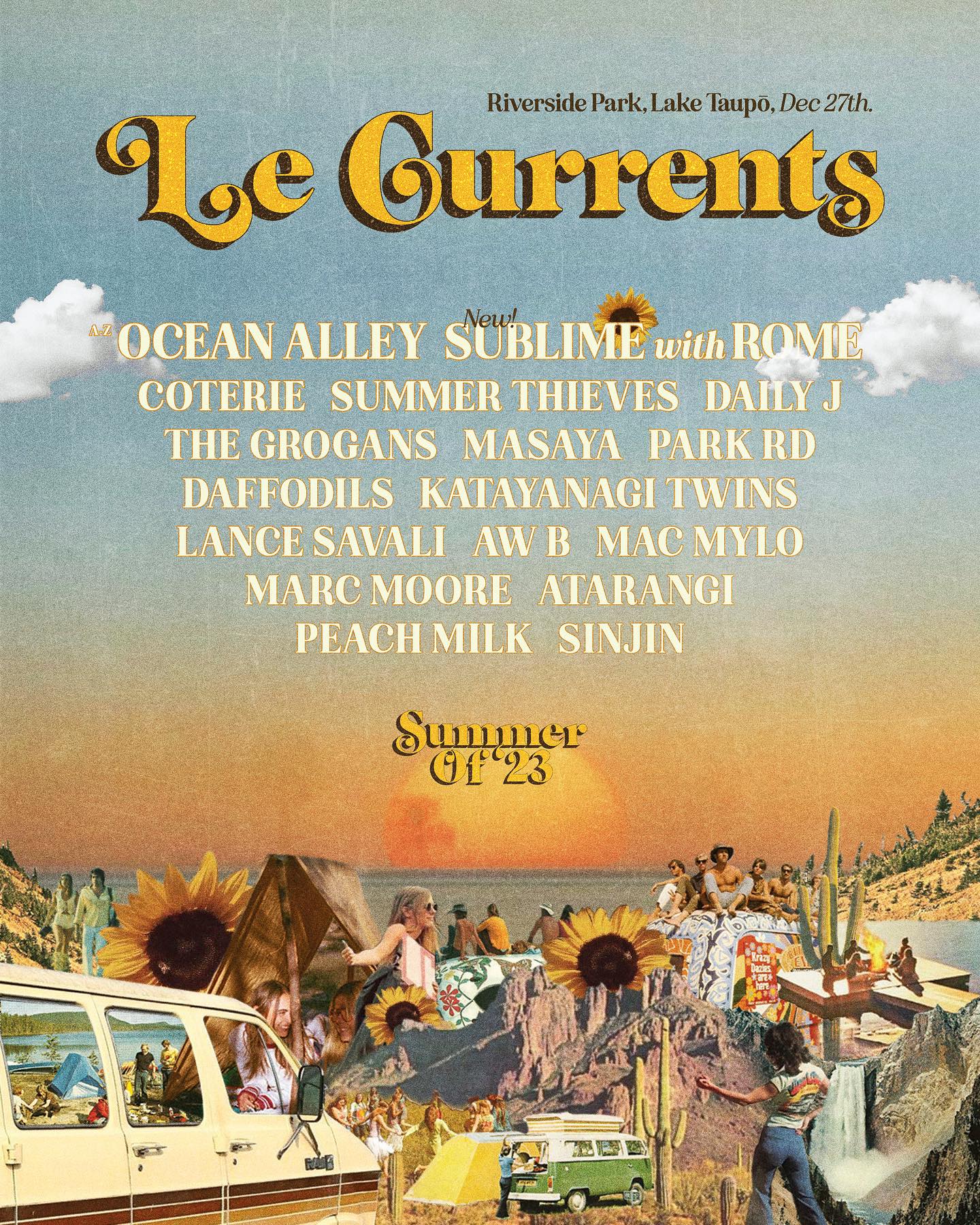 As the anticipation continues to build, Le Currents 2023 is shaping up to be an event that offers something for everyone, with Sublime with Rome's addition further enriching the lineup and promising an unforgettable experience for all attendees.