Le Currents Festival is back, announcing an exciting lineup for its 2023 edition. Set against the picturesque backdrop of Riverside Park, Lake Taupo, New Zealand, this festival will unfold on December 27th, bringing together a diverse range of artists including Ocean Alley, Coterie, Summer Thieves, Daily J, The Grogans, and Masaya among others.
Launched in 2020, Le Currents quickly gained recognition for its unique blend of musical immersion within New Zealand's stunning natural landscapes. The festival's reputation for showcasing both established and emerging talent endures, with the 2023 lineup promising an unforgettable end-of-year musical experience.
As the anticipation builds for what promises to be another landmark event, tickets will go on sale on June 1st at 7pm. Don't miss your chance to experience this musical journey, set amidst the breathtaking beauty of Riverside Park.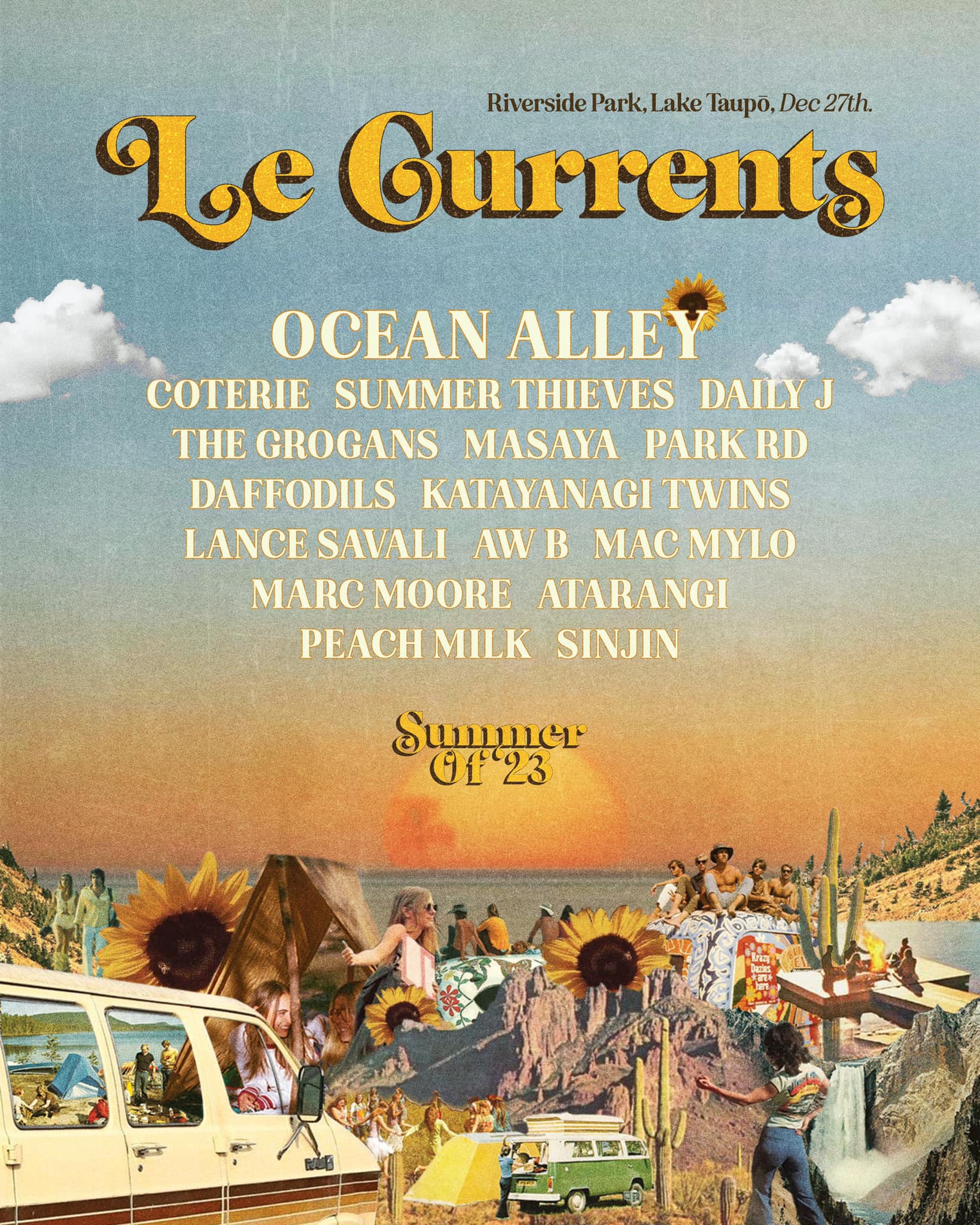 Get ready for a memorable day of music, nature, and shared experiences at Le Currents Festival 2023.