Music enthusiasts around the world are eagerly anticipating the arrival of Lollapalooza 2023, and now there's even more reason to get excited! The highly-anticipated festival, set to take place at Grant Park, Chicago from August 4th to 7th, has just released its official festival map, and it's bound to make attendees' hearts race with anticipation.
The festival map is a music lover's treasure trove, offering a detailed layout of the sprawling event grounds. With multiple stages, interactive installations, and various attractions, navigating Lollapalooza 2023 will be a breeze thanks to the comprehensive and visually engaging map.
Attendees will have the chance to catch awe-inspiring performances from some of the biggest names in the music industry, including headliners Kendrick Lamar, Billie Eilish, Red Hot Chili Peppers, Odesza, Lana Del Rey, Karol G, The 1975, and Tomorrow x Together, among others. With 168 artists in total, the festival promises an unparalleled lineup of musical talent across a wide range of genres.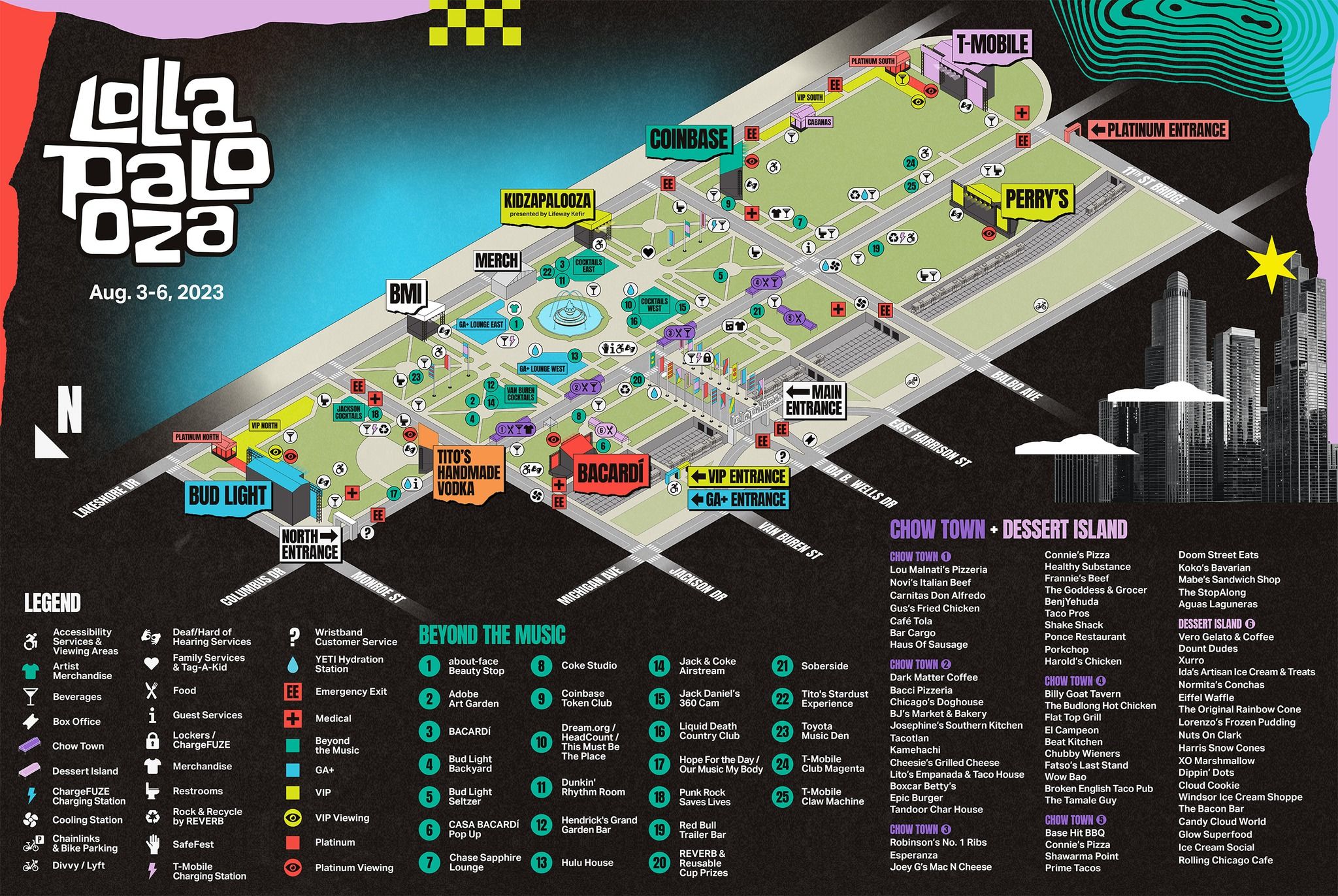 Whether you're a seasoned festival-goer or a first-timer, the festival map will be your trusty guide to ensuring you don't miss a beat of this extraordinary four-day celebration. So mark your calendars, prepare your walking shoes, and get ready to immerse yourself in the magic of Lollapalooza 2023!