Get ready to dance the day away as Harbourlife returns to Mrs Macquaries Point, Sydney, on the 18th of November, 2023. After a two-year hiatus, the highly anticipated festival is back with an electrifying lineup that promises to deliver an unforgettable experience.
Headlining the event are internationally acclaimed artists Meduza, known for their chart-topping hits, and techno sensation Patrick Topping. Joining them will be an impressive roster of talent, including Alan Braxe, DJ Falcon, Biscits, Mell Hall, Oden & Fatzo, and Willo. With this stellar lineup, Harbourlife 2023 guarantees a diverse range of music genres that will keep festival-goers grooving from start to finish.
As the festival prepares to welcome music enthusiasts back to the iconic Mrs Macquaries Point, the organizers are offering presale tickets starting on Tuesday, the 1st of August, at 12pm. Early birds will have the opportunity to secure their spot at one of Sydney's most sought-after events, known for its picturesque location, vibrant atmosphere, and top-tier musical talent.
Harbourlife has earned a reputation for curating exceptional lineups, and this year is no exception. Music lovers are eagerly awaiting the chance to dance and celebrate in the heart of Sydney, surrounded by stunning waterfront views and a community of like-minded festival enthusiasts.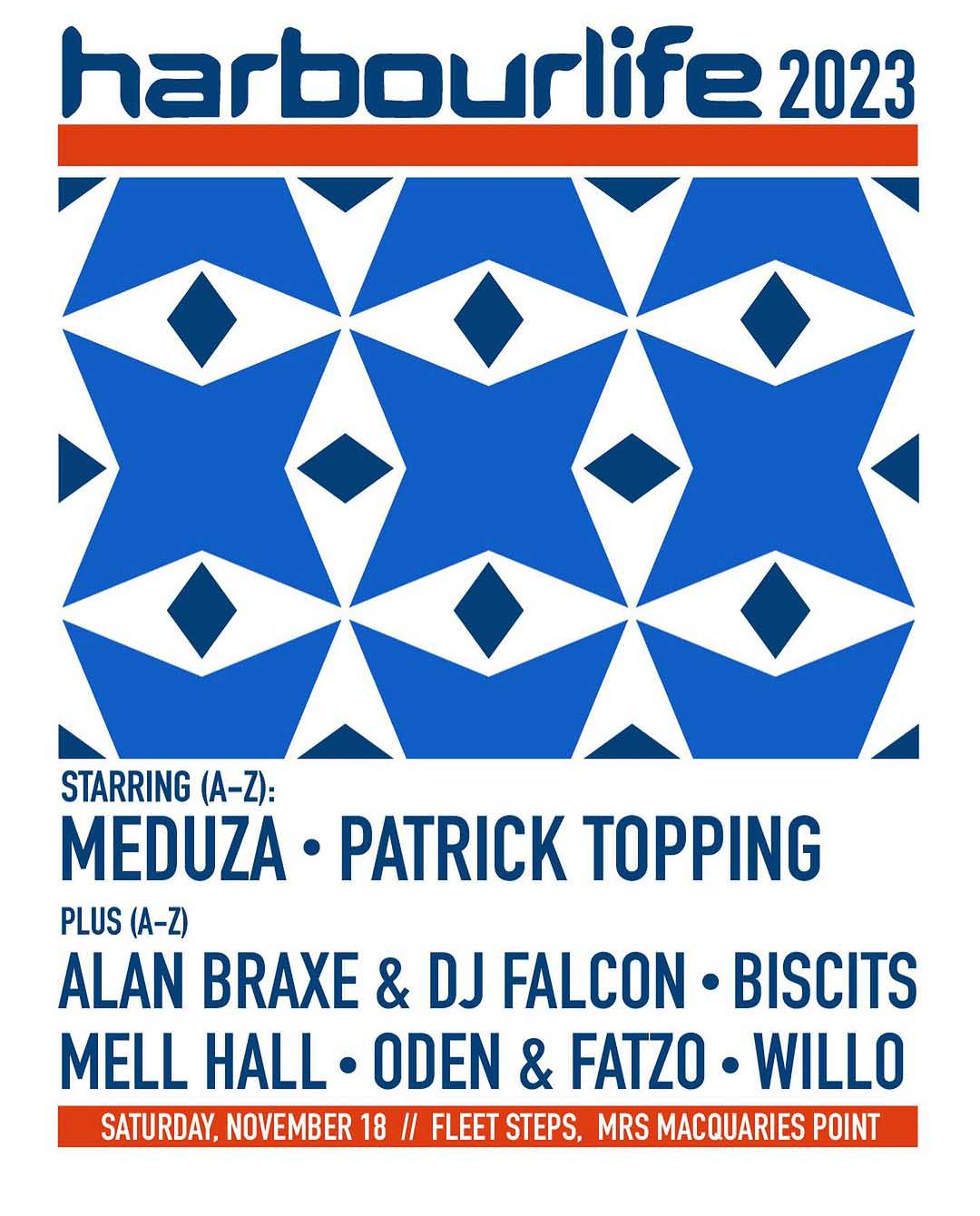 Don't miss your chance to be part of the magic at Harbourlife 2023. Be sure to mark your calendars for the ticket release and get ready to immerse yourself in an unforgettable day of music and revelry.