Portola Music Festival is gearing up to make waves on the San Francisco scene, and they've just dropped the highly-anticipated festival map for 2023. Set against the backdrop of Pier 80, this year's festival promises an unforgettable experience.
With headliners like Eric Prydz, Nelly Furtado, and Skrillex, it's no wonder music enthusiasts are flocking to this event. The lineup also boasts a diverse range of artists, including Dom Dolla, Labrinth, and Bonobo, ensuring there's something for everyone.
The festival map reveals multiple stages, art installations, and various food and beverage options, making it easy for attendees to navigate and make the most of their experience. Whether you're a dance music aficionado, a hip-hop fan, or just looking for a great time by the waterfront, Portola Music Festival has you covered.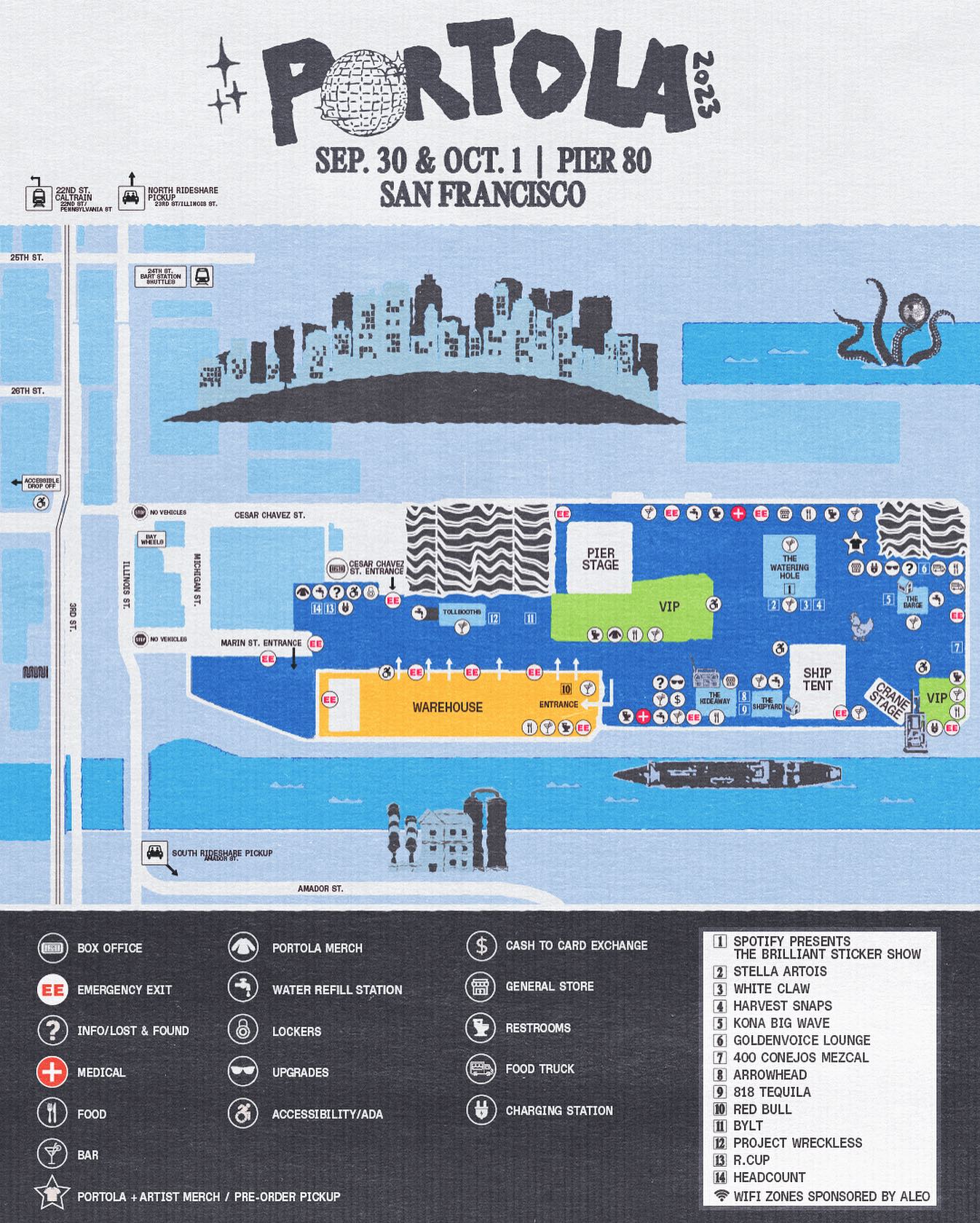 As the event draws nearer, excitement is building, and with this festival map in hand, attendees can start planning their musical journey. Portola Music Festival is set to light up San Francisco on September 30th and October 1st, 2023, and it's an event you won't want to miss.