Music enthusiasts, mark your calendars and get ready to immerse yourselves in a captivating blend of beats, melodies, and rhythms at the highly anticipated Portola Music Festival 2023. As the festival's dates draw near, the organisers have unveiled the eagerly awaited set times, promising an unforgettable weekend of music and camaraderie.
Taking place against the stunning backdrop of Pier 80 in San Francisco, the festival boasts an impressive lineup that includes some of the most influential names in the music industry. From the mesmerizing electronic sounds of Eric Prydz to the timeless charm of Nelly Furtado, the festival caters to an eclectic range of musical tastes.
Attendees can look forward to experiencing the sonic prowess of Dom Dolla, the legendary Carl Cox, the innovative Labrinth, the electrifying Skrillex, and the techno enchantress Charlotte De Witte, among other incredible artists. The set times have been thoughtfully curated to ensure that festival-goers can navigate seamlessly through a diverse musical landscape.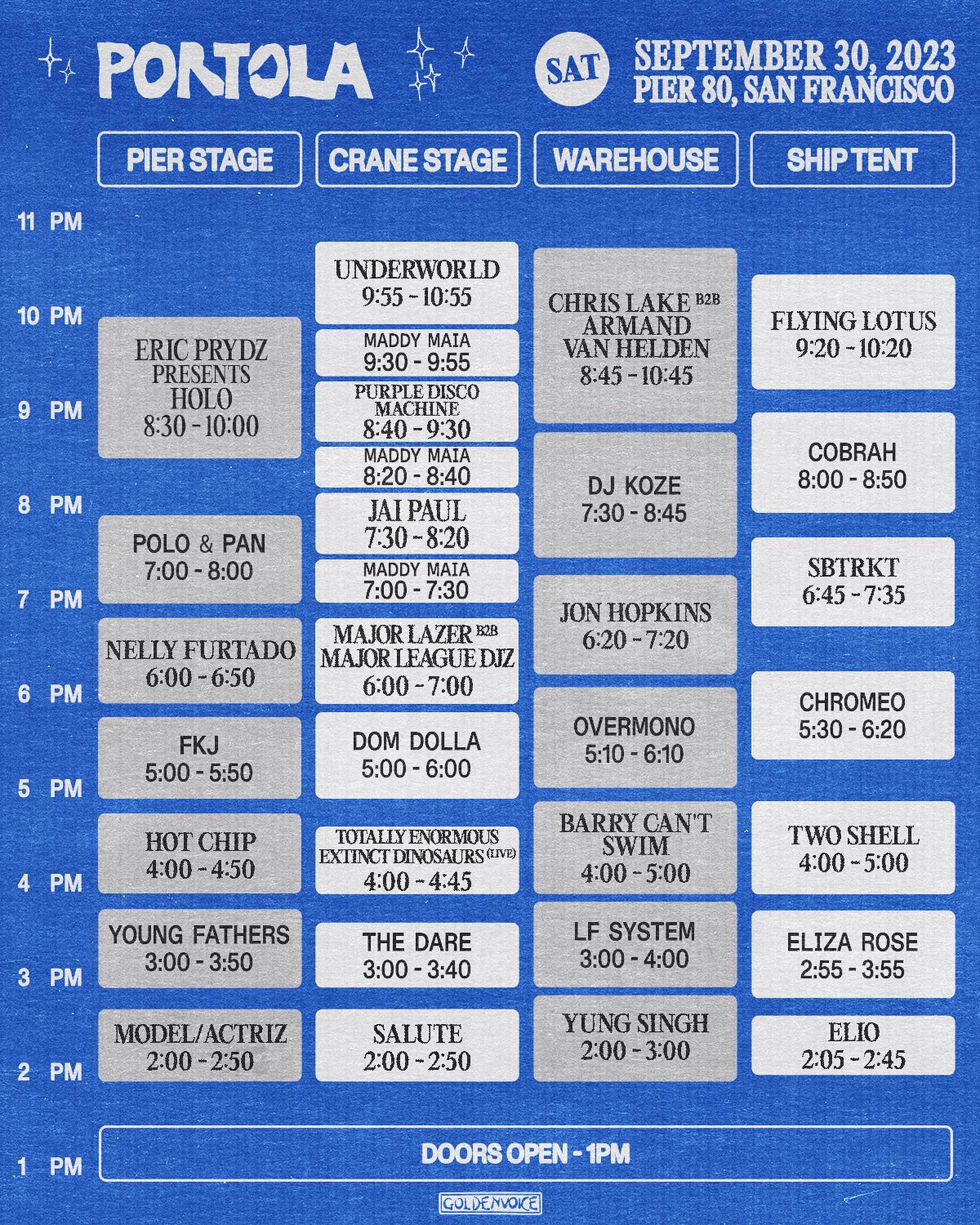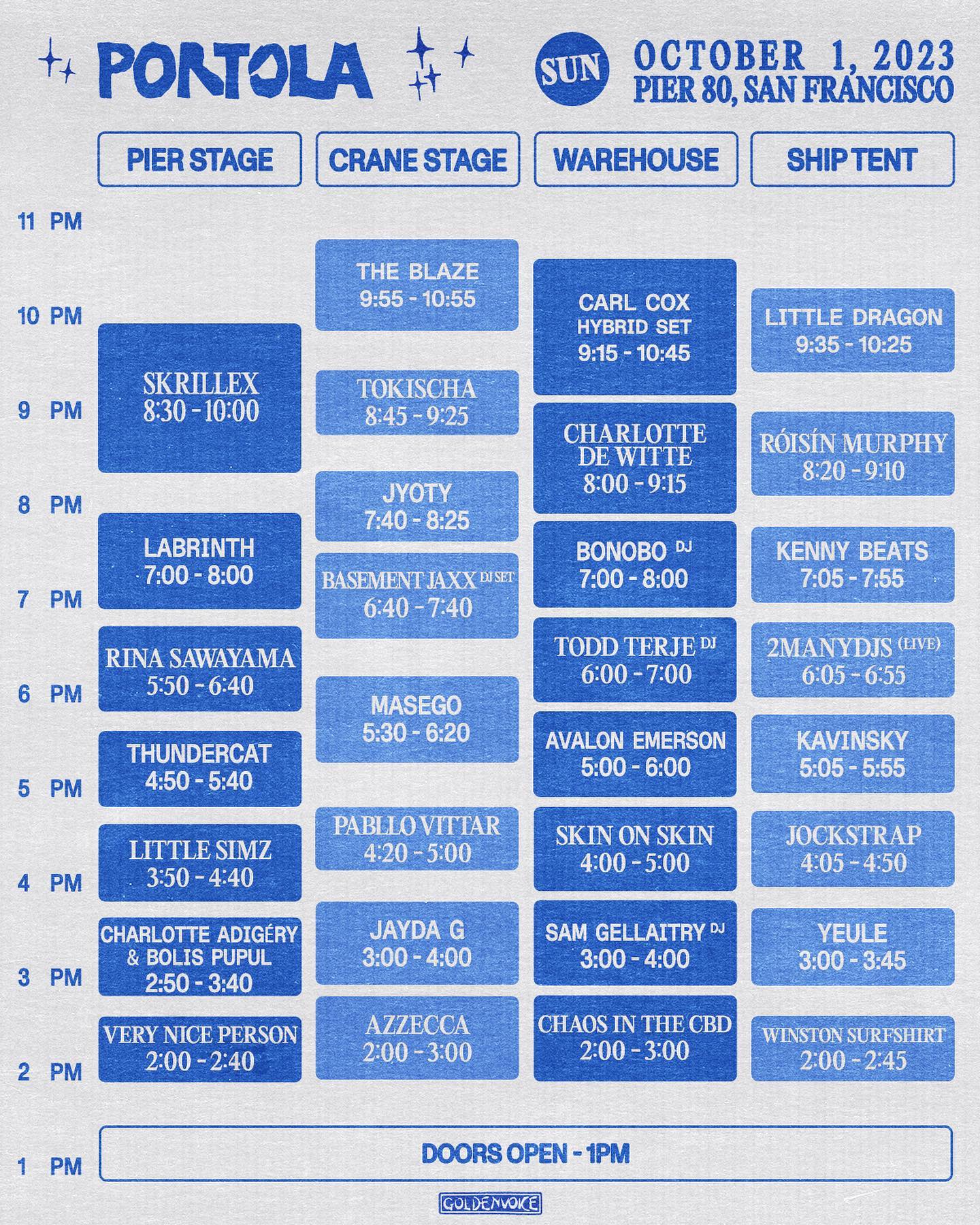 With a lineup that also features The Blaze, Bonobo, Basement Jaxx, and more, the Portola Music Festival 2023 promises to be a true celebration of musical artistry. As fans eagerly prepare for this auditory adventure, the release of the set times adds another layer of excitement to what's sure to be a monumental weekend of music, memories, and magic.