Vintage Vibes is gearing up for an incredible start to 2024 with the release of their lineup, and it's bound to make music lovers ecstatic. Nestled in the scenic Tomich Wines estate in the Adelaide Hills, South Australia, the festival is scheduled for January 27th and 28th, 2024, promising a memorable weekend.
The festival's roster boasts an array of renowned acts, including Rudimental, Groove Armada, and The Teskey Brothers, all set to provide a pulsating backdrop for attendees to dance the days away. To keep the excitement brewing, a surprise headliner is yet to be unveiled, creating an air of anticipation that's sure to keep fans guessing.
The music journey continues with Milky Chance, DMA's, Meg Mac, Cub Sport, Winston Surfshirt, and more, making for an eclectic and diverse lineup catering to a wide range of musical tastes.
For those eager to secure their spot at Vintage Vibes 2024, presale tickets will be up for grabs starting at 9 am on November 6th, 2023. Given the festival's reputation and the stunning vineyard surroundings, tickets are likely to vanish quickly, so mark your calendars and be prepared to immerse yourself in a weekend of music and merriment like no other.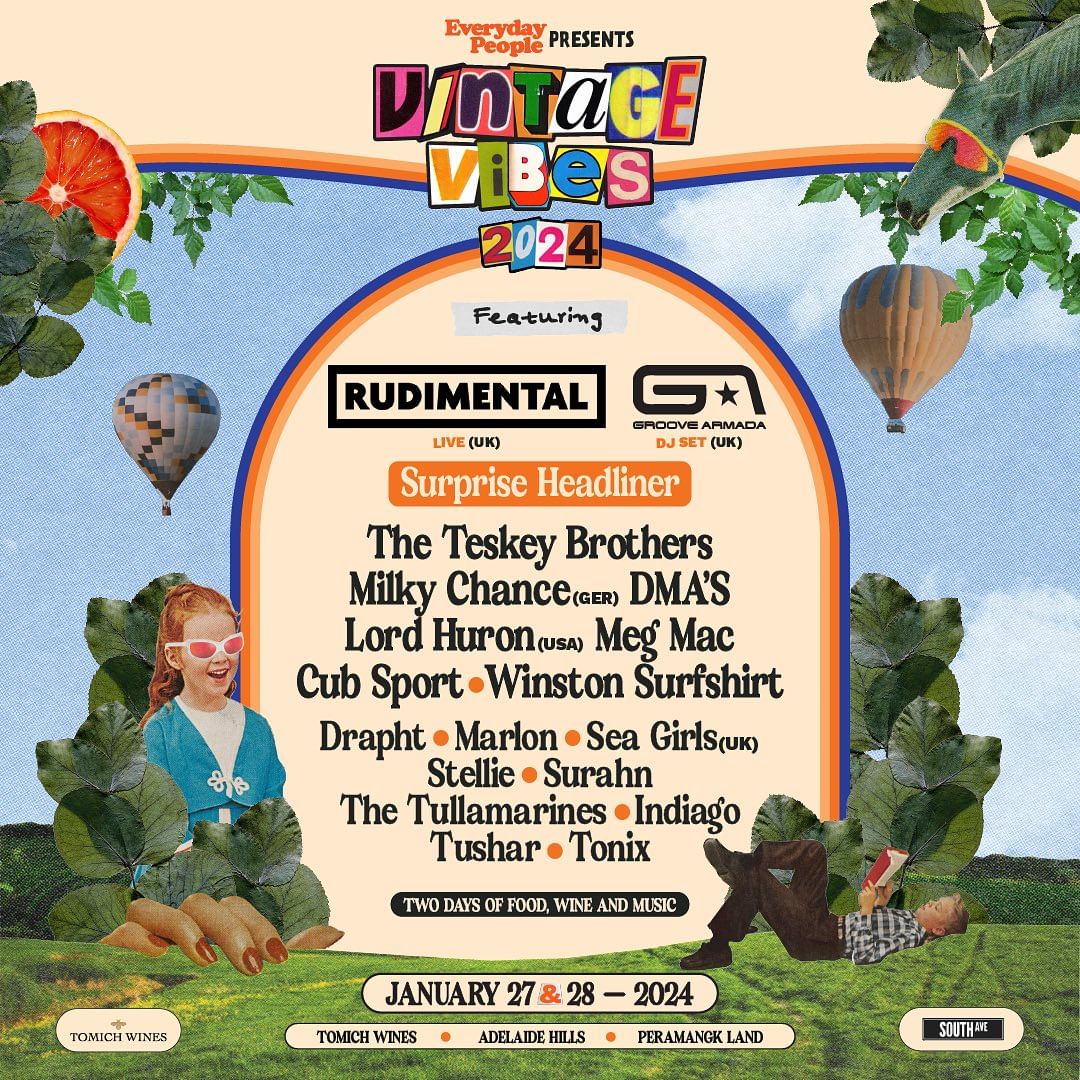 Vintage Vibes 2024 is primed to be an unforgettable event, an enchanting fusion of exceptional music and breathtaking natural beauty. Join the adventure in the heart of South Australia's wine country for an experience that will leave you with cherished memories.