Snow Machine 2024, the highly anticipated winter music festival set against the stunning backdrop of Hakuba, Japan, continues to shape up as a must-attend event with the addition of more exceptional acts to its already impressive lineup. From February 26th to March 1st, 2024, music enthusiasts and snow lovers alike will converge for a unique celebration of sound and snow.
Today's lineup announcement brings a wave of excitement with the inclusion of a diverse array of talents. Hilltop Hoods, Lime Cordiale, Blusher, Illy, Jimi The Kween, Mallrat, Sideboob, Sneaky Sound System, Tori Levett, and Y.O.G.A. join the roster, further enhancing the festival's eclectic offering.
These new additions seamlessly blend with the previously announced headliners and performers such as Bob Moses, Busy P, Claptone, Denis Sulta, Diplo, Ewan McVicar, and Marc Rebillet, promising a harmonious fusion of genres and styles that will keep attendees dancing in the snow.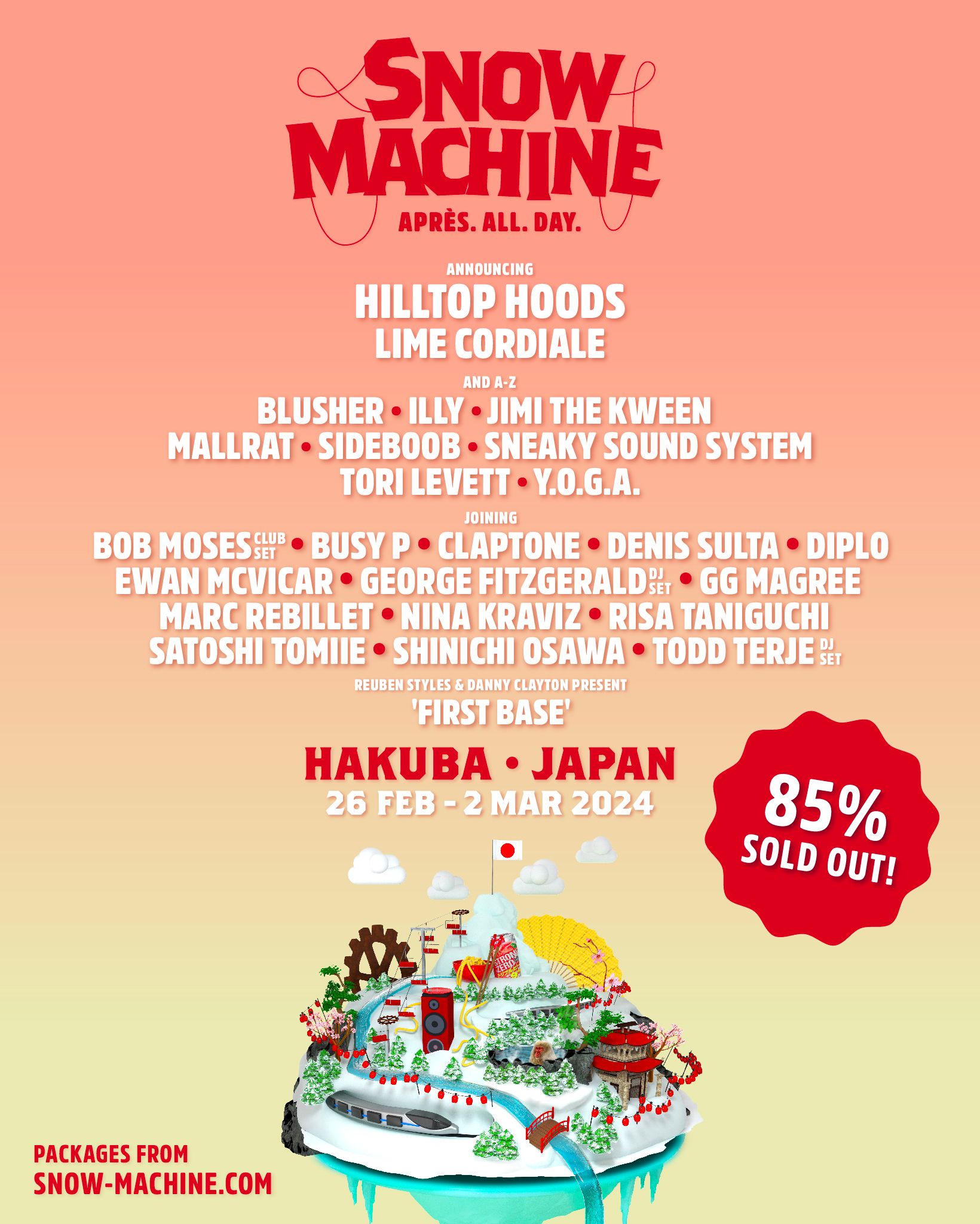 Packages for Snow Machine 2024 are now on sale, providing a golden opportunity for music enthusiasts to secure their spot in this one-of-a-kind festival. With a lineup that continues to grow in diversity and caliber, Snow Machine promises a captivating experience that combines the thrill of winter sports with the magic of live music, creating memories that will resonate long after the final note fades away.