In a surprising turn of events, Leeds Festival 2023 has unveiled The 1975 as the replacement headliner for the renowned Scottish singer-songwriter Lewis Capaldi. Capaldi made the difficult decision to withdraw from the festival late June, citing the need to prioritise his physical and mental well-being after an intense performance at Glastonbury. While fans may have been disheartened by Capaldi's absence, the announcement of The 1975 has generated a wave of excitement and anticipation.
Known for their unique blend of alternative rock and pop sensibilities, The 1975 have amassed a dedicated following with their infectious hooks and thought-provoking lyrics. With their electrifying stage presence and a string of chart-topping hits, the Manchester-based band is poised to deliver an unforgettable performance at Reading Festival.
Joining The 1975 on the main stage will be the talented artist Knucks, who is set to captivate the crowd with his distinctive rap style and infectious energy. As the anticipation builds, festival-goers can look forward to a dynamic and diverse lineup that showcases the best of contemporary music.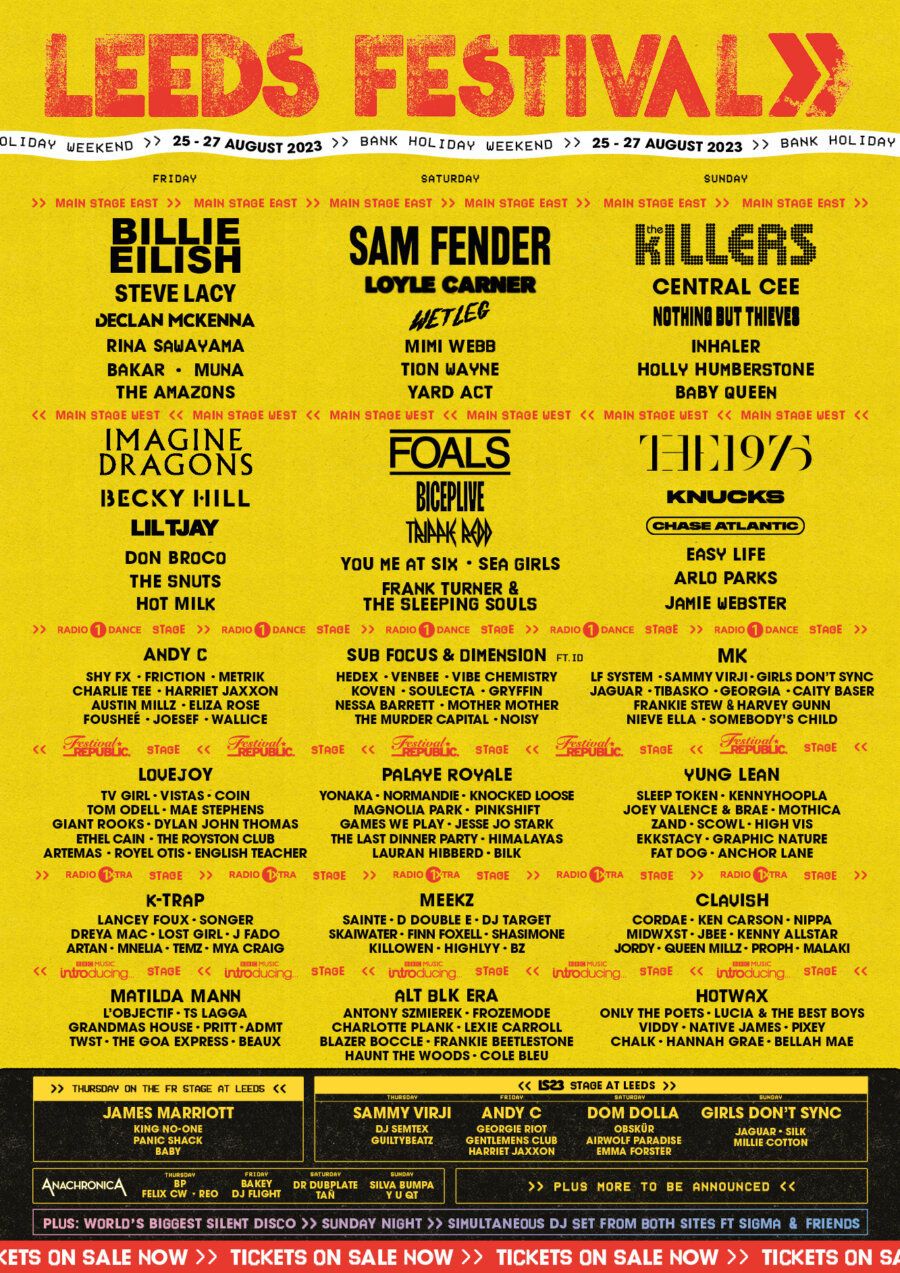 Reading Festival 2023, held at the iconic Bramham Park, continues to be a hotbed for emerging talent and celebrated acts. With The 1975 now at the helm, the festival promises to be an exhilarating celebration of music, camaraderie, and unforgettable moments.