Get ready to dive into the sonic wonders of Hidden Lakes 2023! Christchurch's picturesque Hagley Park will be the backdrop for this music extravaganza on December 28th, 2023. The festival has unveiled a lineup that promises a day filled with electrifying beats and unforgettable performances.
Headlining the event is the renowned drum and bass artist Wilkinson, whose high-energy sets have earned him a dedicated global following. Joining him are an array of talented acts, each bringing their unique sound to the stage.
Barry Can't Swim, Break, Conducta, and Notion are set to deliver an array of electronic and bass-heavy tunes that will keep the crowd moving. Goddard, Hamdi, and Kettama will showcase their skills, offering a mix of house and techno to the festival-goers.
The lineup also features the soulful sounds of Ladi6, the liquid drum and bass vibes of Monrroe, and the cutting-edge beats of Duskee and Emily Makis. With artists like Salute, Sin, and Taylah Elaine in the mix, Hidden Lakes 2023 promises a diverse range of music to cater to all tastes.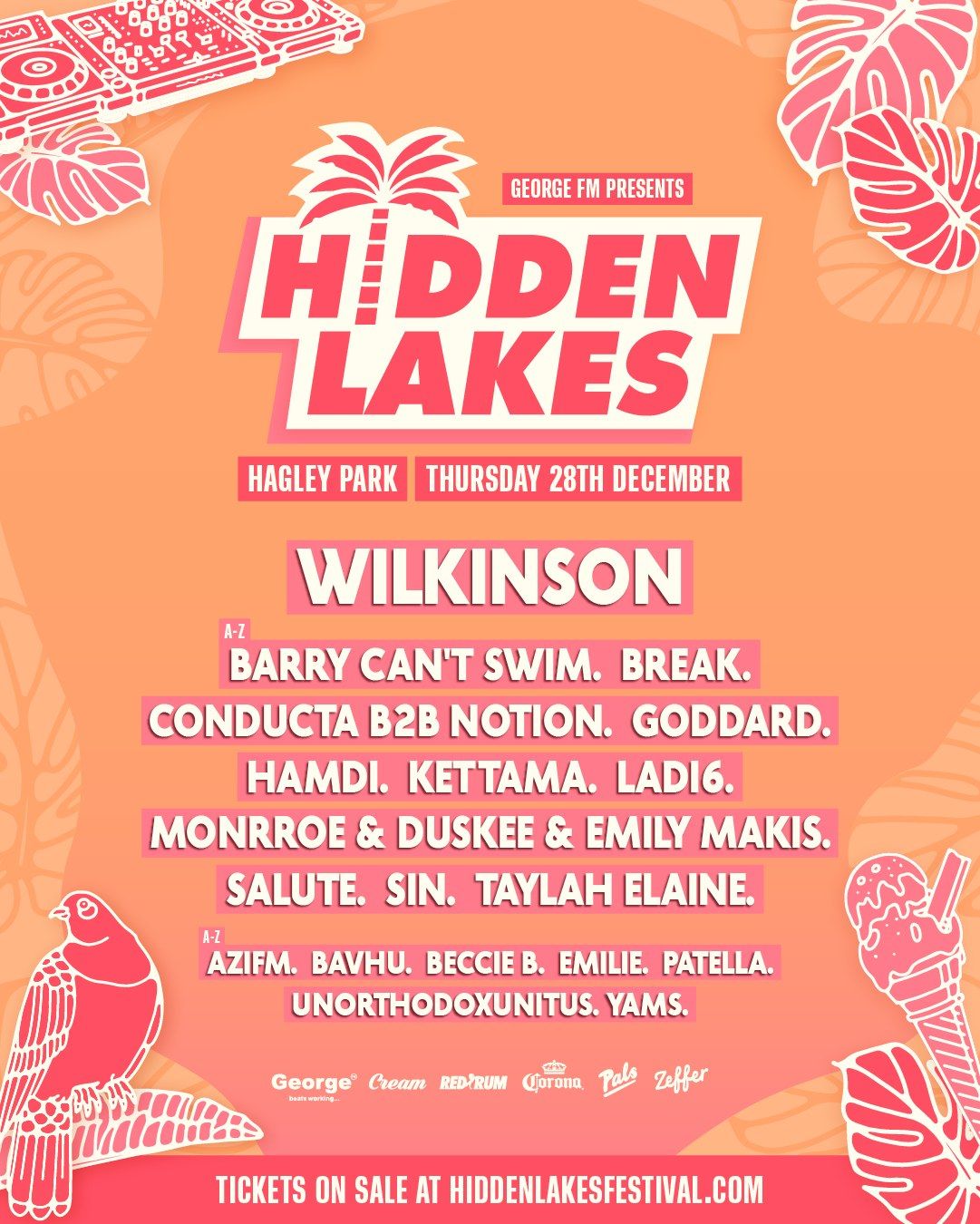 Tickets are already available, so grab yours now and get ready for an unforgettable day of music and good vibes at Hidden Lakes 2023!